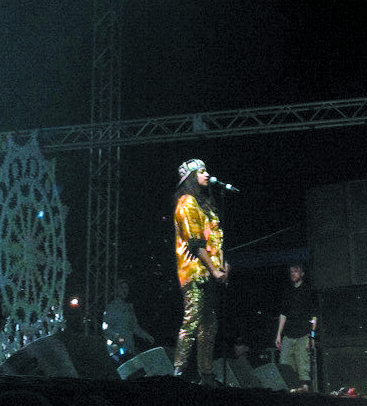 Savannah Garza
Snoop Dogg, M.I.A., and Slayer were some of the many renowned artists that performed at Austin music festival, Fun Fun Fun Fest.
FLAG and Snoop Dogg were the highlights of Friday's chilly night, both at opposite ends of the festival grounds, the black stage and the orange stage.
Saturday ended with various renowned artists such as M.I.A., Descendants, and Ice-T to close the second night.
Metal band, Slayer, played the last night of Fun Fun Fun Fest as the final performance.
Other highlights of the festival included MGMT, Subhumans, Cut Copy, Lupe Fiasco, XXYYXX, and Sarah Silverman.
Indie rock legends Thurston Moore of Sonic Youth and Johnny Marr of The Smiths both played sets with their new bands.
Fun Fun Fun Fest attracts fans of various music tastes and even incorporates comedy in to the festival with different stages including the orange, blue, black, and yellow stage. The festival even included a skate park.
"My favorite sets had to have been Code Orange Kids, Title Fight, FLAG, Descendants and Judge," Senior Santana Gutierrez said. "A lot of good bands were playing this year."