Big console games are moving to the mobile platform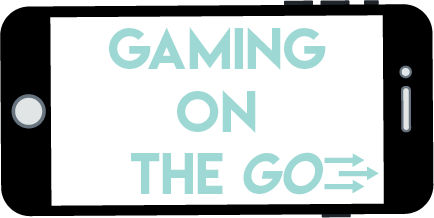 Consoles and PC are dominant platforms where people play their video games, now many of the games that originated from those platforms are being converted to mobile. Games such as PUBG mobile, Fortnite, Call Of Duty Mobile, ARK: Survival Evolved, DOOM, Minecraft, Mario Kart Tour, and e Sims are examples of mobile games that were originally from console and PC.
The graphics on mobile games may not be as good as they are on the console or PC but it allows gamers to play one of their favorite games on a portable device that happens to always be on their person. It also gives people who can't afford a console or PC a chance to experience the game everyone is talking about and not be left out of the fun.
Most of the time games are made for single-player, but when games introduce multiplayer settings, the games get more exciting and fun.
Minecraft, PUBG mobile, Call Of Duty mobile, and Fortnite are games that have a multiplayer setting that allows people to play with friends or with other people around the world. Fortnite and Minecraft are a good example of this because it introduces cross-platform. is allows mobile gamers to play with people who play from other consoles like Xbox, PS4, PC, and Nintendo Switch.
Whether it be a made-for-iOS controller or Bluetooth console controller there are some games that support the use of a controller to increase comfortability.
The use of a controller for mobile games allows the user to experience what they would if they were to play on a console. It also gives the user a comfortable way to play other than jamming many fingers on to the phone screen that will end up blocking the gameplay. Some of the games that support the controller on mobile are Fortnite, Ark: Survival Evolved, and GTA: San Andreas.
Mario Kart Tour:
One of the most recent games to be adapted onto mobile is Mario Kart Tour. This game is an adaption from the Nintendo game series of Mario Kart. On the phone, it doesn't have the same feeling or fairness as the original ones.
The game introduces a microtransaction function that gives players the option to purchase rubies. You can use rubies to buy certain characters, cars, and gliders that give point advantages and the number of abilities to be held on the corresponding race track. Or you can use those same rubies to grant access to a Coin Rush game mode that allows the user to enter a course with plenty of coins you can collect. is will also let you gain new characters, cars, and gliders.
Although the game lets you add friends, it doesn't allow you to play with them as of yet, the only thing that is possible is checking the score they have earned in a ranking system, the game resets weekly. The ranking system allows the player to earn rubies without spending their money. Every 2 weeks the game makes a new theme, cup courses, and challenges. is is a good feature the game has because the player gets to experience things that weren't there before and also allows them to try and get new items the game has to offer.
Another Console to Mobile game is Call Of Duty. It is a free to play first-person shooter game developed by TiMi studios and published by Activision for Android and iOS. The graphics are amazing for this being a mobile game. But although this mobile version is fun once you play it at first. You start to realize that you either win or lose and that's all there is to this game, therefore, it gets boring.
The controls aren't as easy to use on a mobile device as they are to use on an actual controller for a regular gaming console. It can be hard for new gamers to learn how to use and get used to it. While returning gamers may dislike these controls because they are so used to playing with a controller.
Call Of Duty would be better if it let you play with real people rather than bots. Which leads me to believe that this game won't last long and soon people will start to get tired of it.
Overall mobile gaming has its pros and its cons. Although there are games that convert to mobile and work very well. There are a few strays that do not fit into the mobile trend. So do some experimenting and nd the console to mobile games that fit right for you.
About the Writers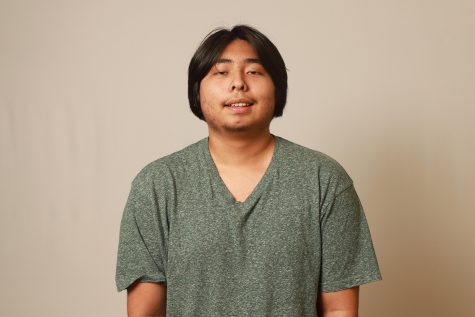 Angel Hernandez, Staff Writer
Name:
Angel Hernandez
Grade:
12
Academy:
New Tech
Year on Staff:
First year
Title:
Staff Writer
Why they are on staff?
 I'm Interested in how the school newspaper is planned
What do you do for fun?
I play video games for fun
What movie do you recommend that everyone watch?
I recommend Green Book
Plans for after high school?
I don't know what I'll do after high school.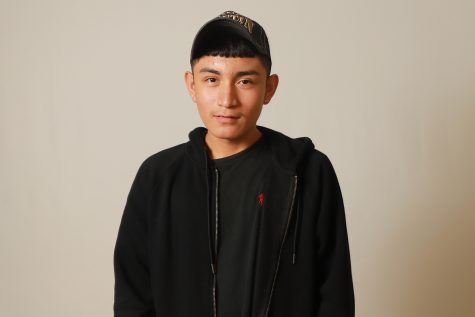 Robert Ramos, Staff Writer
Grade:
10
Academy
: Green Tech
Year on Staff:
First Year
Title:
Staff Writer
Why they are on staff?
I got put in this class
What do you do for fun?
On my phone watching youtube videos
What movie do you recommend that everyone watch?
Sicario and Den of Thieves
Plans for after high school?
Maybe go to ACC and study construction and drive big trucks or just work something that involves construction.