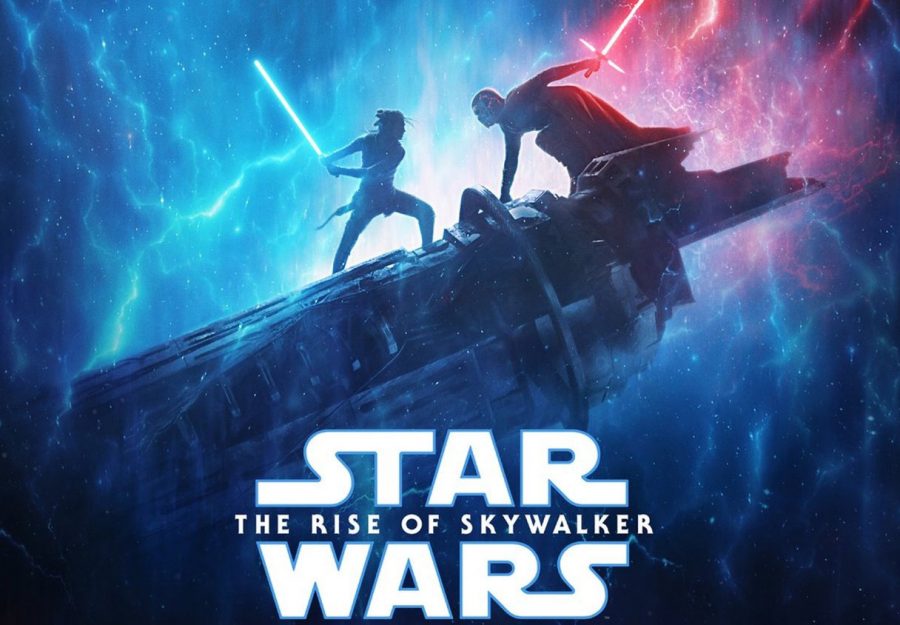 Disney
It's taken almost 42 years to complete the Skywalker saga.
Star Wars: The Rise of Skywalker will be the ninth and final episode of the epic series, which has played out over four decades. Young kids who were first introduced to Luke Skywalker and Darth Vader in the late 1970s are now being in their 40s and 50s. New generations, and original fans are able to catch up or re-watch the series and experience the ending of a saga.
Although many fans are excited about the movie they are also experiencing feelings of distress before the release as they worry whether or not the movie will live up to the expectations or be a total fail.
Fans, such as reactors by the name Blind Wave on YouTube, of the nine-part space odyssey have analyzed every frame of the trailers that have been released looking for clues to what may be included in the final installment. Perhaps the biggest reveal so far is the return of Emperor Palpatine, who was the main villain in the original Star Wars trilogy and thought to be dead and gone until the release of the trailer.
The emperor himself has not been shown in the trailer, but his distinctive voice is heard saying "Long have I waited" and "Your coming together will be your undoing."
There are other hints that the old imperial enemies from the original trilogy will be resurrected as the huge imperial cruisers are seen rising out of arctic sea ice, forming huge formations of spaceships.
The reappearance of the emperor is causing fans to speculate that the story of The Rise of Skywalker will revolve around a plot hatched by Palpatine way back in The Phantom Menace, which was the first prequel trilogy and the first time he encounters Anakin Skywalker.
Trailers reveal a few other ancillary plots and characters that will be in the movie, including the return of Lando Calrissian, a possible demise of C-3PO and a resolution of the conflict between Rey and Kylo Ren. Weaving together plots and characters from three trilogies is no simple task, so director JJ Abrams has his work cut out for him.
While most recent release Last Jedi was panned by some audiences, Rise of Skywalker is bringing a new hope that the saga will be concluded in epic fashion. YouTuber, Jeremy Jahns said, "As far as trailers go, this is great." He also added that he was very pumped.
For someone who just started watching these films, I expect the Rise of Skywalker to be an amazing movie. I'm hoping to see plot questions answered like who are Rey's parents, why is she so strong with the force, how did Pal- patine, if he actually is still alive, survive the fall and more.
So to all of those Star Wars fans don't forget to watch it when it hits theaters December, 20 and may the force be with you, always.