Rising Hip Hop 'princess' or Minaj knock off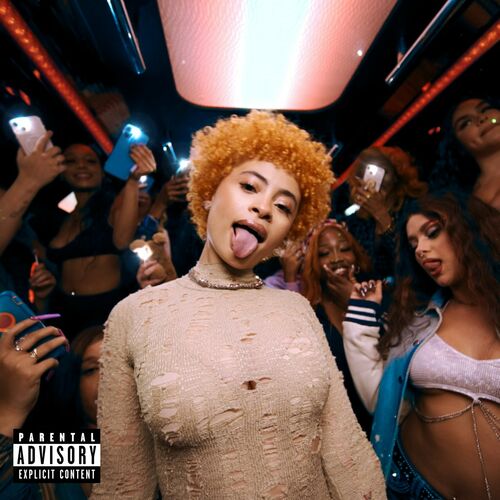 Following in the footsteps of her idol Nicki Minaj, rapper Ice Spice has risen to fame in the last year.
Ice Spice, whose real name is Isis Gaston, grew up in the Bronx, New York City with her father who was an underground rapper. She attended school at State University of New York while playing volleyball which she quit in 2020. Around this time she ended up meeting and working with record producer RiotUSA.
Today, she is a sexually provocative rapper who made it on the Top 100 Billboard chart with "The Boys a Liar pt.2" and "Princess Diana," which is a collaboration with Nicki Minaj. Some of her initial fame came from social media with a video of her doing the "Buss It" challenge going viral with 26.6 million views. Shortly after that, in March of 2021, her song "Bully Freestyle" came out as her debut. The song was successful but it wasn't exactly mainstream like her future songs.
The first time Ice Spice became mainstream was with her song "Munch (Feelin' U)" Where she took over TikTok and Instagram with more than 500,000 people using her song in their own videos and racking up more than 2 billion views.
Ice Spice's skyrocketing popularity was also helped by multi-platinum album selling rapper Drake, who has become somewhat of a mentor to her. Drake shared "Munch" on his SiriusXM Radio Channel. The lyrics "You thought I was feeling you?" from her song became a trend and the #icespice tag gained 4 billion views.
Ice Spice's eye-catching fashion and hairstyle have also attracted many fans. She has bright orange curly hair which is now seen as her trademark. Many people have posted photos and videos of themselves cosplaying or copying her hair. This has dramatically gained her a lot of popularity since her hair has made her more recognizable.
Ice Spice has had a lot of celebrities contribute to her fame. Lil Nas X dressed up as her for Halloween and posted a TikTok. The child of Kim Kardashian and Kanye West, North West, posted a drawing she made of Ice Spice. Beyonce chose her for a campaign collection with Adidas.
After her first song went viral many thought that she was a one-hit wonder but they were wrong. After "Munch(feelin' u)" many songs became even more successful and became part of the top 100 Billboard charts. Her fame has grown immensely, so much that this year she was invited to The Met Gala where she wore Balmain and her hair was pressed down with a side part.
Even after a lot of experiences and successes many people still ask the same question. Some have asked if she is only famous because of the "simps" that love her.
Many of the videos that have gone viral of hers have been videos where she dances and moves sexually, making this a legitimate criticism. The answer to it is questionable since her songs are good but most of the views on her videos are male-dominated. Will she slowly fade away from the public eye once people get bored of her? Many Celebrities have gone through this exact problem.
At the beginning of Nicki Minaj's career, many people were saying that she was only famous for being provocative, and ten years later she is still an A-list celebrity. Ice Spice's career could be like Nicki's or she could end up being forgotten. It's still too early to know, which direction her career will ultimately take, but for now, she has the world's attention.
Leave a Comment
Donate to The Eagle's Eye
Your donation will support the student journalists of Akins High School. Your contribution will allow us to purchase equipment and cover our annual website hosting costs.
About the Contributor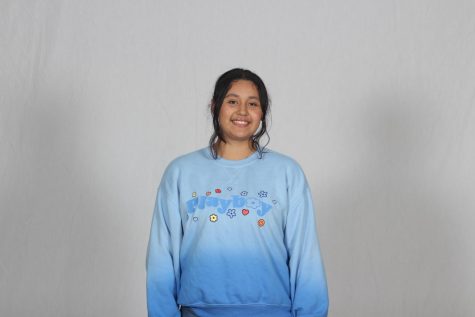 Veronica Diaz
Grade: 11th

Academy: AHA

Number of Years on Staff: First year

Title: Staff writer

Why do you enjoy being on staff? taking pictures

What do you do for fun? annoy my friends

What are your hobbies? Dance

Hopes & Dreams after high school? get a masters degree in criminal justice

Hidden Talent:  nothing

Twitter handle: don't have one