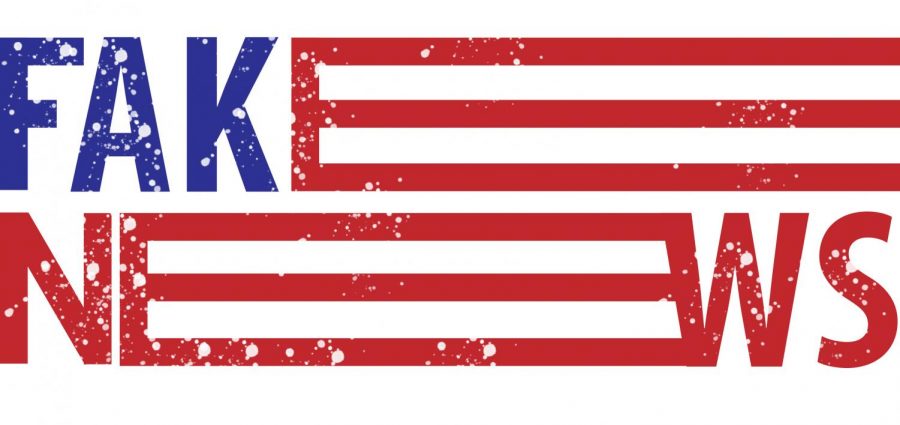 Dee Carreon
On Dec. 1, 2016, Edgar Maddison Welch walks into a pizzeria in DC with a loaded assault rifle and fires one or more shots, thankfully not injuring or killing anyone. This event was the result of a fake conspiracy theory claiming that Hillary Clinton and her former campaign chair, John Podesta, ran a child sex ring in the basement of Comet Ping Pong, a pizzeria in Washington D.C.
Fake news and misinformation is everywhere these days and has potentially dangerous consequences, especially when it comes to politics. Facebook posts advocating for the message "No invaders allowed," (playing off Republican calls during the 2016 campaign for border security measures), "Blue Lives Matter," (blaming the Black Lives Matter Movement for "gruesome attacks on the police") or the "Buff Bernie," coloring book aimed at the LGBTQ movement.
We live in an age now where many people want nothing to do with politics. You hear it all the time — people are exhausted with the constant fighting and name-calling. With understanding, politics is confusing — like tracking what's happening in the White House or who who's currently leading in the primary elections. But when you add layers of misinformation and propaganda to the mix, understanding our current politics can be all but impossible.
"The press ideally should sift fact from fiction and give the public the information it needs to make enlightened political choices," wrote Sean Illing in a Vox.com article. "If you short-circuit that process by saturating the ecosystem with misinformation and overwhelm the media's ability to mediate, then you can disrupt the democratic process."
And some political campaigns and foreign actors use misinformation as a political strategy to overwhelm the masses with information. Whether it is in the form of tweets from the president, memes shared on Reddit or bogus posts on Facebook, this information that may or may not be fact-based. And these posts often are skewed to add a favorable spin or mislead readers. In short, the media today is a confusing and disorienting jungle.
This new form of propaganda works not by creating unanimity on a narrative but by disorienting the public perspective so it feels impossible to know the truth about anything. The intent is not form a public consensus of understanding, but instead to encourage complete distrust in the press. The result: most would rather turn the other way to completely tune out of the dizzying mess. They have stopped looking for proper and accurate information and, instead, stick to places that feed them what they most want to hear. This is the propagandist's desired result. There is nothing more evident of this process in the current times than Trump's post-Iowa caucuses messages.
The Trump campaign took advantage of the ongoing delay in the state party reporting caucuses results. The Iowa Democratic Party said the delay was due in part to technical errors with an app that was used to report results from each precinct. However, Trump's campaign manager Brad Parscale tweeted that it was evidence that the process was rigged against a candidate the establishment of the Democratic Party didn't want to be the winner — namely Sen. Bernie Sanders.
It was just another effort by the Trump campaign to discourage would-be Democratic voters in trusting the political process to discourage their involvement.
Despite human error and other possible technical problems being accounted for in this process, misinformation seems to always come out the winner. During this time, top trending terms on twitter included "#BernieWon" and "#TomPerezResign." The question remains: How do we protect against misinformation? How do we separate fact from fiction?