Sneakerheads change the way we look at shoes
Rarity and sleekness can't be found without a high price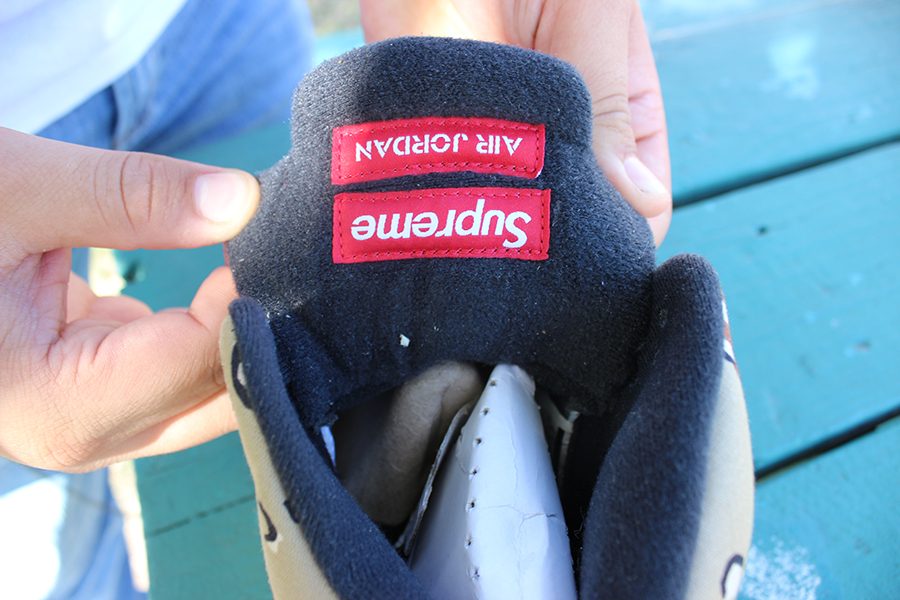 Sneakerhead — (noun) \sneek-ur hea-d\; a person who respects, collects and understands, the culture of what they have on their feet.
They walk Akins halls everyday sporting their extravagant shoe wear, showing of their own unique style.
Junior Tomas Rodriguez, a fellow sneakerhead, says he has been collecting shoes since he was a baby. He said his dad would goto the mall every time a sneaker released and his dad would get them for himself and Tomas.
"My dad showed me; he just started collecting a whole bunch of sneakers like every Saturday he would go and take me," Rodriguez said. "Seeing my dad he influenced me to start making my own sneaker collection."
Not all sneakerheads started as early as Rodriguez, but when they did discover the lifestyle they fell head over sneakers for it. What attracts a typical sneakerhead to get started, would be them getting influenced by the culture and the looks of them. No shoe looks like the next silhouette, every single pair of Jordans that was ever released and that was worn by 'The Greatest Basketball Player Ever' has always attracted a sneakerhead, since they want to be Like Mike.
Such as another sneakerhead who started around the time he was in middle school, goes by the name Mario Granado. He said his first pair of shoes was the "Bred 1s" those are the shoes that had him hooked straight off the bat. Mario also said he got more and more into shoes by just getting what he liked, it just made him feel special.
"Like I felt I had a passion every time I had a shoe, like I had to get more and more every time. And I felt a certain kind of love to it," Granado said.
Especially with the collaboration Nike and Jordan Brand has with the Doernbecher Hospital giving severe ill boys and girls the chance to creating their own silhouette and expressing themselves on a shoe of their own. Granado says that he admires that idea, and hopes to one day be able own some of the creations the kids make.
"I don't really have a particular pair that I like, I really love all of them, I would probably have to say the Doernbecher 5s or the Doernbecher 8s, I really like what Jordan Brand does with the Doernbecher Hospital and gives severe ill young adults a chance to have their own shoe and get to express themselves to the world on how they visualize who they want to be and who they are," said Granado.
A significant way for the sneakerhead culture to get shoes from the past, or a present release would be on the internet. Since in today's world everything is online, various sneaker sites, such as Flight Club, Rif La, etc, and some groups on Facebook that contain sneakerheads that want to sell or trade sneakers for reasonable prices. There is a group on Facebook in the Austin area that local sneakerheads use called ATX Shoe Exchange and in that group contains fellow sneakerheads wanting to sell or trade their shoes many sneakerheads at Akins High use it for local meet ups. ATX Shoe Exchange is a group on Facebook that allows you to sell new and old kicks to make money. Meanwhile you can also do trades if you're not willing to sell your pair.
"I use the ATX Shoe Exchange group on Facebook, I've resold many of shoes on there and bought some gems off of there. I think it's a good group to sell your shoes on there and make good money selling to local sneakerheads," Granado said.
Shoes play a special part in sneakerheads lives, but not just for them. Many people care what they have on their feet, especially around the start of a new school year people get what they like and make it look good and show them off. A fun fact having what you collect or call "heat" makes you a "Sneakerhead" collecting what you like and having knowledge about what you are wearing.
About the Contributor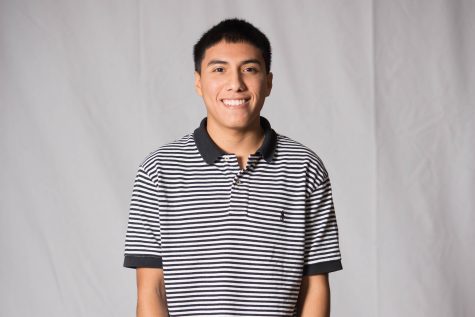 Adrian Guajardo Jr., Staff Writer
Name: Adrian Guajardo Jr.
Grade: 11th
Academy: Newtech Year on Staff: 2nd
Title: Staff Writer
I'm on staff because I enjoy being part of the newspaper,...