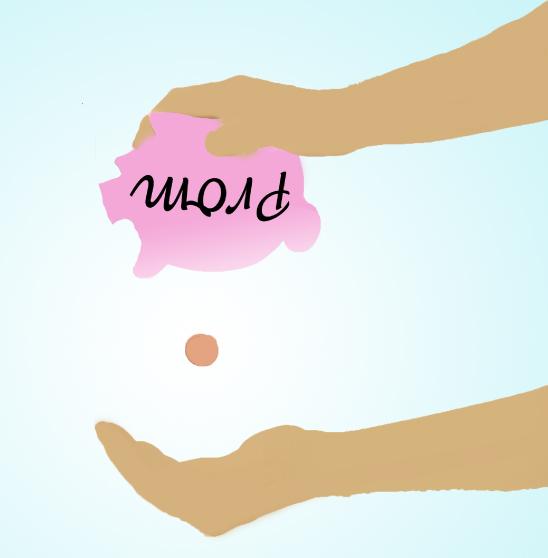 Savannah Garza
A call for help is being sounded as the class of 2014 works to raise more money for prom.
Each year, seniors attend the annual prom and celebrate the approach of the end of their high school career.
However, as the months count down until the annual event, there is still a need for aid as a tight budget could be costly to those attending.
"Right now the matter is that if we don't get more fundraising then prom tickets will be a little bit more expensive than we planned," prom adviser Christina Jenschke said. "I'm working really hard to keep our tickets within budget, I don't want anyone having $80 or $90 tickets."
Seniors were able to fundraise money through a cookie dough sale held in September; however the turn out was not as big as expected through the class.
"We had our cookie dough fundraiser which helped with money just not as much as planned," prom committee member Anissa Esquivel said. "We will have another fundraiser early next semester so we ask that everyone please come participate."
Although the turnout didn't meet expectations, enough money was raised to help pay for the prom venue and seniors won an online contest that helped them earn a free photo booth and DJ booth.
"Prom will be at the Austin Convention Center on May 10," Jenscke said. "With the free photo booth and DJ booth all we need is money for photos, decorations, and lighting."
As the prom committee and Student Council work hard to raise money, there is still plenty of help needed.
"Student Council highly encourages seniors to come together and work towards a better prom," student council president Tue Quach said. "There's a lot of great ideas out there from different classmates."
Jenschke along with other committee members strongly urge more seniors to help raise money.
"I don't want it to come to prom day and everyone be disappointed with the outcome," Jenscke said. "The more people that are involved in it the more people that are happy."
Senior Sydney Loyd understands the consequences if there is no help in fundraising for prom.
"I would be bummed if I had to pay a lot of money to go to prom," Loyd said. "I would be able to pay but I'm not sure if our whole class would be and I feel like everyone should attend."
Although Loyd is not on the prom committee she would glad to help out when possible.
"I would be willing to help if that meant that prom would be better and less expensive for everyone," Loyd said. "I think everyone should help out because it's our prom and nothing is going to change unless we do something about it."
The amount of money significantly affects the students who attend so participation continues to be greatly urged.
"The more participation there is the less prom tickets will be and the more fun you will have," Jenscke said.