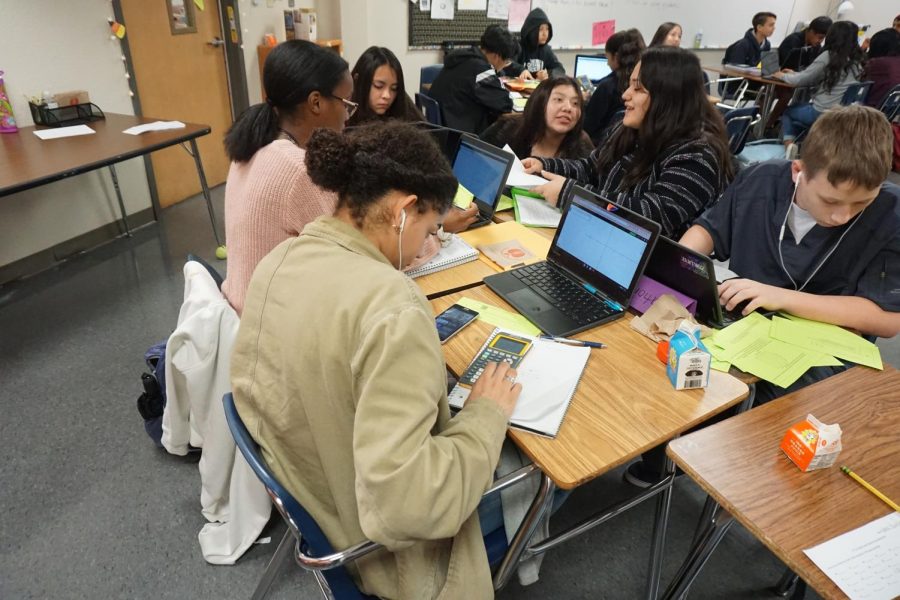 Kayden Harnett
W. Charles Akins Early College High School.
It's that "Early College" part that is new and unfamiliar to Akins students even though it is part of the school's new name since the beginning of the school year.
Currently, there are only about 160 people on campus who are actually part of this early college program and who really know what this means. ey are the students and sta that make up the Early College Academy at Akins.
An Early College High School is an official designation by the Texas Education Agency, which recognizes innovative campuses that offer students to earn a high school diploma and 60 college credit hours.
They do this by providing provide dual credit at no cost to students, offering rigorous instruction and accelerated courses. They also provide academic and social support services to help students succeed, increase college readiness and reduce barriers to college access.
There are currently six other early college programs in Austin ISD and as of 2019, there are about 160 schools across Texas that have the early college program.
Currently, there are about 157 freshmen enrolled in the Akins Early College program. The academy will add all of the other grades a year at a time until it has its first graduating class in 2023. If the students stick to the program, they will graduate from high school with 60 college credit hours.
Kevin Edwards, the program's coordinator, said he believes the program will help these students find work and pursue four-year college degrees because they will have completed a demanding program of study while in high school.
"One of the challenges is that it's they have to be really disciplined," Edwards said. "And some of the challenges is that they may not be able to do a lot of other things outside of school."
Students in the program have limited spots in their schedule for elective classes, but they have at least one open spot every year in which they can select an elective of their choice.
Edwards said that students in the program need to be committed.
"They need to be a self-starter motivated and mature," he said. "They need to be a person who can organize their time."
Some of the benefits are that it prepares students for college life and to have a college-bound mentally. It also helps parents get in touch with a college and to negotiate. Freshman Arianna Mendez said she occasionally struggles with the high expectations and demands on her time.
"I don't like it is how they give me high expectations. They expect me to do more than what I'm capable of. Because I'm still a kid. I'm not fully there yet."
Mendez does like the opportunities that the program offers.
"What I love about the program is that it gives me more of an opportunity to look at different paths that I can take along the way," she said.