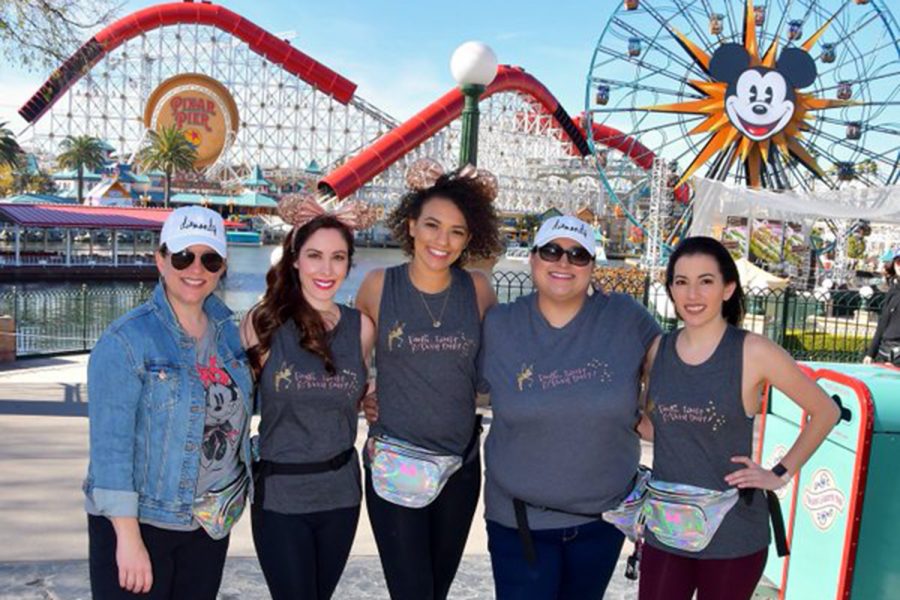 Courtesy Diamond Dazzlers
Once an Akins student and Diamond Dazzler herself, Akins Dance Director, Ally Gates, is leaving Akins to start a brand new dance program and dance team from the ground up as the head director this fall.
In her time as a student at Akins High School, she was in the dance department all four years. She was a Diamond Dazzler in grades 10-12, serving as the Junior Lieutenant in her junior year and Captain her senior year. She was also a Spurs Silver Dancer from 2007-2011. Since then, she has graduated from Texas State University and has been the head director of the Akins dance program for seven years.
Gates said being the Akins dance director has "been living my dream."
She said it was a difficult decision to choose to leave Akins after so many years.
"This has been one of the hardest decisions I have ever had to make as my heart is so attached to the students and dancers at Akins High School," she said. "My heart aches at the thought of no longer walking into the studio each day to work with the amazing young men and women I have watched grow over the years."
Gates said the students are what she will miss most about Akins.
"My life has been forever impacted by the students I have built strong teaching relationships with over the years," she said. "I am also going to miss working alongside Ms. Eddy and Ms. Marsh. They made work exponentially more fun every day. We had a blast in that tiny office that we made into our home away from home."
Her students said Gates has left a beautiful, dazzling legacy that will resonate for years to come at Akins.
Gates said she always worked to instill her values in her students. She did this so that it would benefit them for a lifetime, not just in the dance room.
"I was always hard on my dancers because I saw potential and truly love and care," she said. "I have watched my teams begin from never having dance experience to being able to compete and win against the most respected and talented teams in our district."
Her legacy, involving hard work and dedication, will live on through her students, who can attest to her touching, sublime impact on their lives.
Sophomores Valerie Treminio and Lauren Garza, Sparkling Sapphires in the 2018-2019 school year, and Diamond Dazzlers in the 2019-2020 school year were saddened in response to this news.
"I was actually shocked and sad that she was leaving because she was such a good teacher and a really great person," Treminio said. "Ever since I joined Diamonds, she always pushed us and taught us how to be responsible young adults."
Garza said she was upset when she first found out.
"Being in the dance room all year with her teaching me and helping me grow as a person and as a dancer, she became like a mom to me," she said." I know without a doubt that she has made me stronger mentally and physically, has taught me the importance of hard work and working for the benefit of the team."
Starting this fall, Jordyn Marsh will take over as the head director of the Diamond Dazzlers. Morgan Eddy will be taking over Sparkling Sapphires JV Team and getting the yoga program started.
Gates said the dance programs at Akins are in good hands.
"The dance department and teams are being left in the best of hands and the dancers will take their talent, precision, and discipline to a greater level than before!"
"I hope future dancers will be able to remember me for how much I love this team," Gates said.