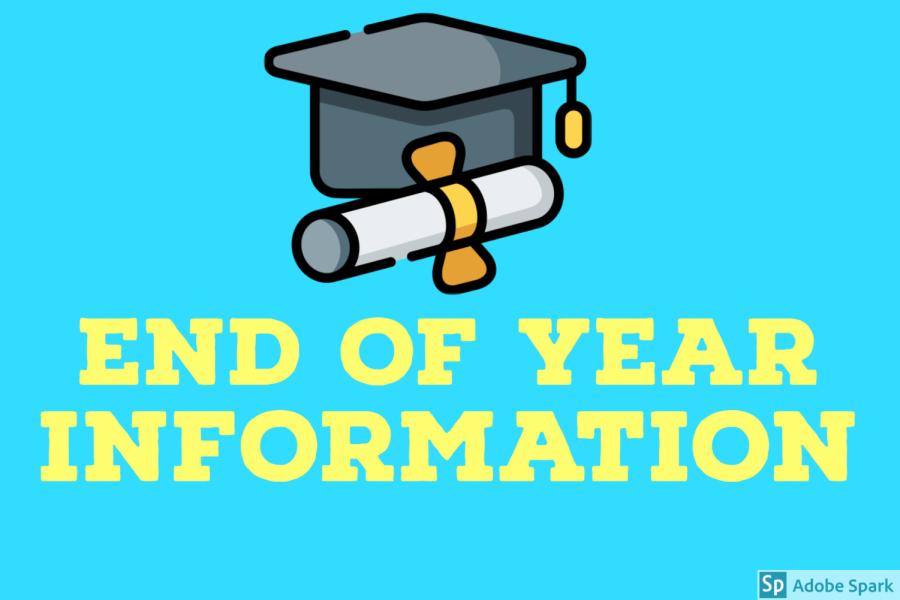 Mylo Bissell
Administrators are working to make final arrangements for end-of-the-year activities for seniors, including a virtual graduation ceremony that is scheduled on June 15.
The coronavirus pandemic has disrupted many of the original plans for this year's graduation activities, but administrators, faculty and parents have been busy working to make the final days of high school special for the Class of 2020.
The Eagle's Eye has compiled the important information into a Frequently Asked Questions format to spread the word of what seniors need to know now.
How do I pick up my cap and gown?
Herff Jones will be delivering graduation products to Akins ECHS, May 14 from 9 a.m. – 2 p.m. Representatives will be located outside of Akins ECHS at the front main entrance for a drive-up delivery.
In order to facilitate this delivery, students/parents are asked to arrive during the following time frames:
Students with last names beginning A-F arrive between 9 a.m. to 10:15 a.m.
Students with last names beginning G-L arrive between 10:15 a.m. to 11:30 a.m.
Students with last names beginning M-R arrive between 11:30 a.m to 12:45 p.m
Students with last names beginning S-Z arrive between 12:45 p.m to 2 p.m.
Akins administrators ask that everyone stay in their vehicles.  A representative will come to you and ask for your name. Orders will be delivered to the vehicles.
Orders with balances should be paid in full by 3 p.m. Wednesday, May 13. New orders and payments may be made online at this website. Cash and credit card payments can also be made in person on Thursday, as well.
Parents who have specific questions about orders should contact Herff-Jones directly. The Akins Herf Jones representative is CenTex Recognition in Kyle. The number is 512-504-7100.
What other items are being distributed and collected on Thursday?
Associate Principal Manuel Garcia had said that the following items will be distributed and collected on Thursday at Akins. Chromebooks will not be collected at this time at Akins although that may be happening at other Austin ISD high schools.
Delivery of Cap & Gowns by alpha last name
Delivery of Academy Pathway & Community Service Cords for qualified students
Return of library books
Return of ROTC uniforms and equipment
What other senior activities are planned so far?
Akins administrators are posting updates on the Important Senior Dates website on the school webpage.
Currently, campus faculty, staff, and parents are planning a Senior Send-Off Parade on May 27 6:30 p.m 7:30 p.m. The details are still being worked out and will be announced soon.
What's the plan for the virtual graduation ceremony?
Until Austin ISD can confirm that it will be able to hold a traditional, in-person graduation ceremony, AISD will honor our seniors with a virtual graduation.
The Akins ceremony will be held at 9 a.m. on June 15 on Channel 22, AISD.TV and on the district Facebook page. Check this Austin ISD webpage for more details.
The virtual ceremony will showcase many of the same things as traditional graduation ceremonies including speeches from the principal, superintendent, valedictorian and salutatorian.
Is there anything else I have to do before I graduate?
Graduating seniors are required to complete the senior survey for Austin ISD. It takes 5-10 minutes.
How do I get a yearbook?
Yearbook printing has been delayed because of the coronavirus outbreak, but they will soon be printed and delivered to campus. Yearbooks can be ordered online for $65 by visiting the www.Balfour.com website and searching for Akins High School or by using this direct link to the Akins ordering page.
The yearbook printing plant in Dallas was under a "shelter in place" order in Dallas, but they are set to reopen the plant next week. The yearbooks could take 5-6 weeks to be printed and shipped to Akins.
Yearbook adviser Sean Claes said that he does not expect to receive the books until late-June, and he does not currently have a definite timeline. Claes made the following points about yearbook delivery.
Once received, we will commit ourselves to get the books into your hands as quickly as possible.
Our distribution plan will consist of a pick-up day(s) as soon as it is possibly safe once books arrive.
Again, you can purchase books while supplies last. On April 29, there were 152 books left for sale, and he does expect to sell out so he encourages everyone to order ahead of delivery.
Any additional questions, please contact Sean.Claes@austinisd.org
Updates will be given on the Akins Yearbook Facebook Page and the Akins Yearbook Twitter account.
As soon as we get updates from Balfour, we will let you know.