Trump in office; Protests erupt across nation
March 23, 2017
Americans show anger after Trump inauguration
Across the nation from the 2016 presidential election results, protests broke out in cities across the country.
January 20th, 2017. (Inauguration Day)
Scenes of thousands of people marching in the streets have dominated cable news and on social media feeds, especially since the inauguration of President Donald J. Trump.
From the East Coast to the West Coast thousands of people took over their cities, wielding signs indicating their opposition to Trump and his agenda.
Poster boards held high by outraged  citizens read:
"Dump Trump"
"Not my President"
"Make America SAFE again"
"RESIST"
"We will not go!"
"Hear our voice!"
Original political cartoons were also present at the protests with  one depicting a caricature of Trump with his infamous border wall closing off his mouth.
Some also featured defeated presidential candidate Hillary Clinton's slogan "I'm with her," next to a drawing of the Statue of Liberty.
While most protests have been peaceful, some used the outrage as a chance to riot in Washington D.C. on inauguration day where more than 200 people were arrested. However, rioters smashing business windows and setting fire to cars has been the rare exception as most have taken the peaceful path.
January 21st, 2017. (Women's March Austin, TX & Washington D.C.)
An estimated 50,000 people attended the Women's March on Austin the day after President Trump was sworn in. At the same time, Washington D.C.'s women's march hosted 500,000 people, featuring speeches from celebrities.
Neither protest resulted in any arrests or incidents of violence.
These marches allowed protesters to voice their fears about Trump and call on their members of Congress to oppose his agenda.. These trepidations rose as women speculated that Trump would endanger their basic rights.
February 1st, 2017. (Akins Walk-Out)
More than 100 students walked out of their 4th period classes at 4 p.m. and met on the outskirts of campus to have a rally to protest Trump. The protest was peaceful and students said they were glad to voice their opinions.
Principal Brandi Hosack spoke to students the day after the protest, advising them find more productive ways to express themselves and get involved in the political process.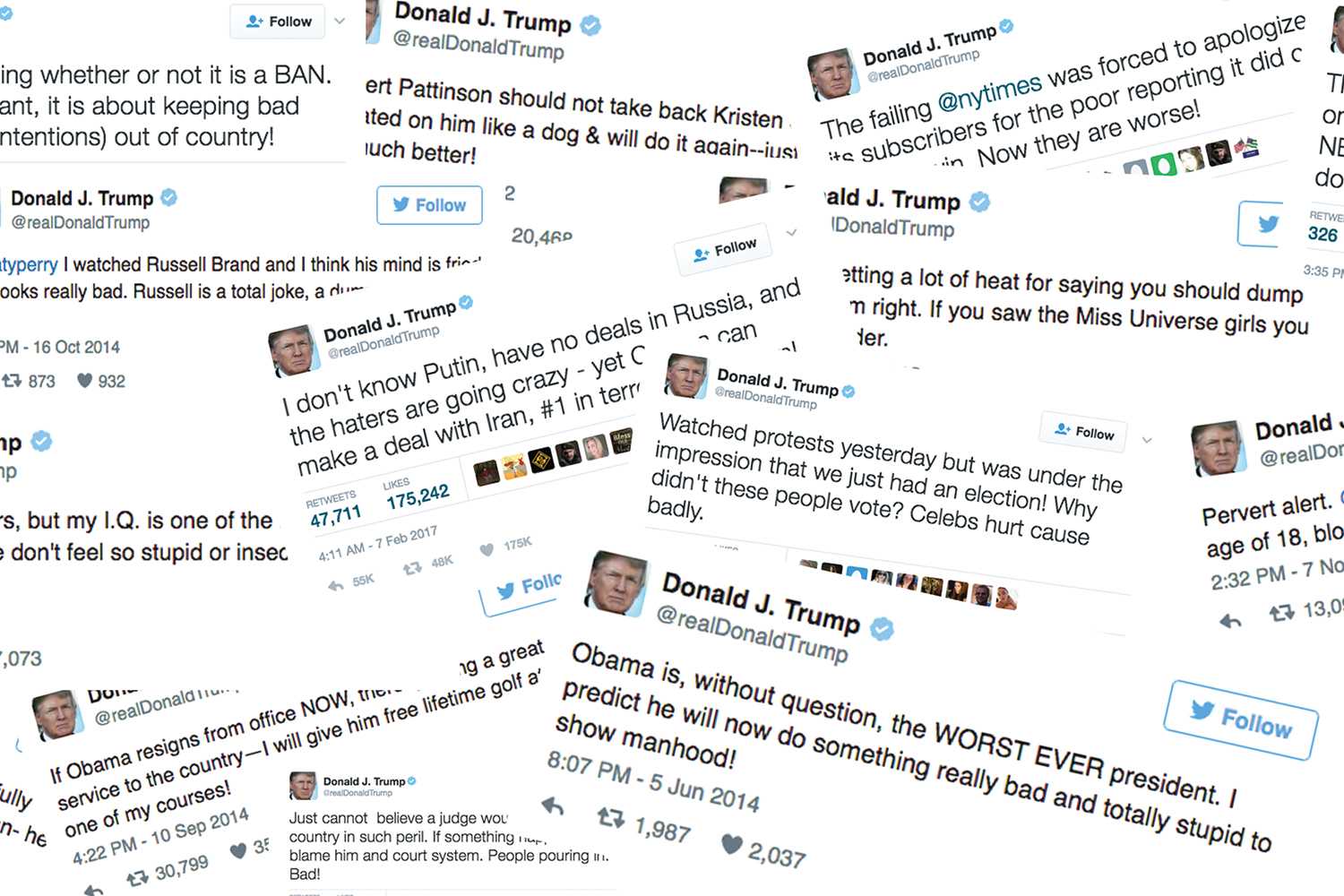 Trump tweet-storm continues into presidency
Women's March, Akins Walk-Out, and One Resistance March