Top 5 2021 Soccer Transfers
With the upcoming and already starting soccer seasons, Many fans have questions on how the team they follow is going to be with the introduction of new players to the squad. Many teams in the world were introduced with new players, Mainly teams in Europe.
Lionel Messi:
After a long career in Barcelona, Lionel Messi has joined Paris Saint-Germain(PSG) this summer. Many people anticipated him to join either PSG or Manchester City, This trade might be the biggest one of this summer because Messi was loyal to his team but some say that he had to transfer due to the salary cap in the league. I think that the Argentinian forward will play an impact on his new squad because he can create good opportunities on the pitch for his team whether it's assisting on goals or Scoring them.
Cristiano Ronaldo:
Many fans have been waiting for his return and it has happened, Ronaldo has come back to Manchester United to continue his past career. He looks to help them as much as possible this season, So far he is off to a good start in his return to the Premier League. I think that he will help Man. United because he's a great attacker that takes many good shots on goal.
Sergio Ramos:
After a great career over a period of years in Real Madrid, Sergio Ramos has decided to go to PSG. He was a known Icon In Real Madrid As one of the best current defenders in the world, many people expect him to do the same in PSG when he debuts for his new team. I think that he will play a big role on his new defense because he played as a leader of defense on his past team and he has stats to help him keep that role.
Sergio Aguero:
Sergio Aguero has decided to leave his Iconic career this summer at Manchester City and Join Barcelona. Many Barca fans expected him to play with his Argentinian friend and teammate at the club but they were left in despair due to Messi joining Paris Saint-Germain. I think that he will have some impact on the team due to him being a good forward and looking to do good on a new chapter of his career.
Raphael Varane:
After playing along with great players and having a great career at Real Madrid, Varane has decided to join Manchester United. He will join a great team with good players, He will also reunite with one of his former teammates who is Cristiano Ronaldo. I think that he will play a big role in the team's defense due to him being a good defender in his past team and will be a good player to watch.
Leave a Comment
About the Contributor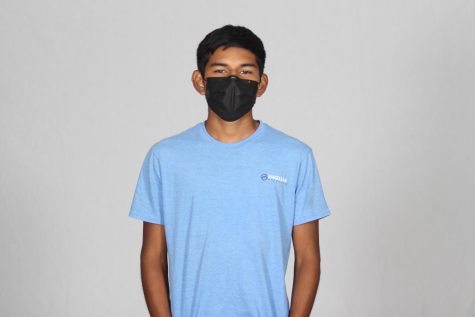 Bryan Ramirez, Staff Writer
Grade:11th

Academy: STEM

Number of Years on Staff: First Year

Why do you enjoy being on staff?: I learn many writing skills that can help me for future school work

What do you do for fun?: Watch youtube and work.

What are your hobbies?: Play video games and play soccer

Hopes & Dreams after high school?: Probably go to College and Graduate