FIFA bans Russia national teams, clubs from all competitions
The decision to ban Russia from all international competitions marks the first major action taken by soccer's world governing bodies to respond to the ongoing crisis in Ukraine.
European soccer's governing body UEFA and its global equivalent FIFA published a joint statement in late February, in response to Russia's invasion of Ukraine.
The statement declared that the Russian national team and all Russian clubs would be banned from international competition "until further notice."
As a result, Russia was denied the opportunity to compete in a mini qualifying playoff tournament for a place at the 2022 World Cup in Qatar, which will start in November and end in December.
According to Sports Illustrated, in early April, the Football Union of Russia withdrew its appeal against FIFA's decision to kick its men's national team out of the 2022 World Cup.
Both FIFA President Sepp Blatter and UEFA President Michel Platini have expressed their hope that the situation in Ukraine will improve significantly and rapidly so that football can again be a unifying force in Russia, Europe, and around the world.
All Russian national players have been barred from participating in any football-related activities at any level for the duration of the FIFA suspensions. The RFU has also confirmed that all Russian national team games, friendlies, and tournaments scheduled to take place during the FIFA suspensions have been canceled.
All players on the Russian national team roster at the time of the ban have been given a full 72 hours to return to their clubs and teams before any further action is taken, which means that most of the Russian players in the MLS, Bundesliga and other top European leagues will remain unaffected.
According to ESPN, this is not the first time FIFA has banned teams from competition. This year it suspended Kenya and Zimbabwe for government inference. Last year, Chad and Pakistan were suspended for the same reasons.
Government interference, corruption or financial irregularities are the usual reasons why teams are suspended, but it can also happen for doping or sporting corruption.
But suspending a member nation for political reasons is very rare. It happened to Yugoslavia in 1992 at the height of the civil war and to South Africa in 1961 because of the country's apartheid policy and insistence on fielding all-white teams.
Leave a Comment
Donate to The Eagle's Eye
Your donation will support the student journalists of Akins High School. Your contribution will allow us to purchase equipment and cover our annual website hosting costs.
About the Contributor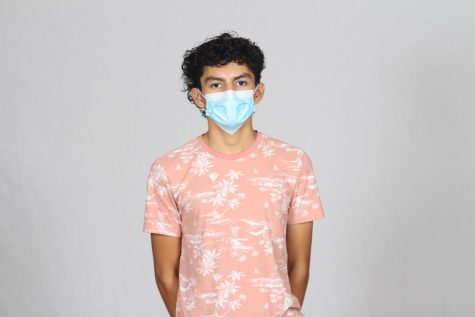 Ahiezer Araus, Staff Writer
Grade:12th

Academy: STEM

Number of Years on Staff: First year

Why do you enjoy being on staff? I don't enjoy being on staff, well just a little bit.

What do you do for fun? I like to play video games, I like to watch TV(Youtube, Netflix, Anime, etc) and I like to play soccer.

What are your hobbies? Workout, I play video games with my friends and I watch TV.

Hopes & Dreams after high school? I'm an immigrant so I'll work in construction. 

Hidden Talent (optional): I can touch my nose with my tongue.