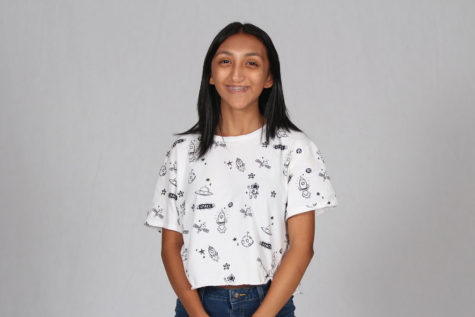 Name
: Anneliese Olivo
Grade
: 10th
Academy
: New Tech
Year on Staff
: First year
Title
: Staff Writer
Why they are on staff?
: I like to write
What do you do for fun?
: Watch shows on Netflix, shoot photos, write short stories, and eat.
What movie do you recommend that everyone watch?
: Sixteen Candles (I love old 80's movies)
Plans for after high school?
: Go to Savannah College Of Art And Design and become a professional photographer.
Anneliese Olivo, Staff Writer
Oct 03, 2019

Melanie Martinez impresses fans with album and film

(Story)

Jun 06, 2019

Photo Gallery: Graduation Ceremony 2019

(Story/Media)

May 24, 2019

E-girl fashion develops into lifestyle from online jokes

(Story)

Apr 18, 2019

Got vax? Austin ISD sees increase in use of religious, philosophical vaccination exemptions

(Story)

Dec 12, 2018

Top 5 Holiday Light Displays in Austin

(Story)

Nov 15, 2018

Little-known artist plays intimate show, pleases fans

(Story/Media)

Oct 16, 2018

Popular band regains fans after release of singles

(Story)