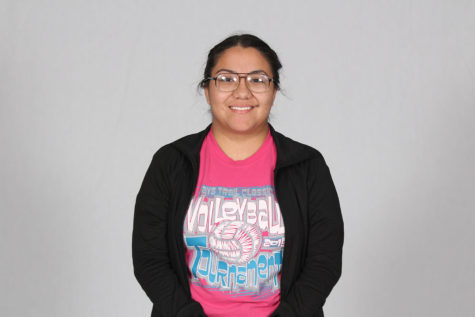 Name
: Monse Rubi Soto
Grade
: 11
Academy
: Green Tech
Year on Staff
: 1st
Title
: Staff Writer
Why they are on staff?
: I enjoy learning new things, and Newspaper seems like a great opportunity, to get involved.
What do you do for fun?
: Play volleyball, watch drama/romance movies and listen to music.
What movie do you recommend that everyone watch?:
Wonder
Plans for after high school?:
Get accepted into Texas State, and continue my education.
Monse Rubi Soto, Staff Writer
Apr 16, 2019

Students suffer from large counselor workloads

(Story)

Feb 22, 2019

New TVs provide new presentation methods to classrooms

(Story)

Jan 25, 2019

Moments in Chicago

(Media)

Nov 13, 2018

Salazar shares vision after selection as Akins principal

(Story)

Oct 21, 2018

Proper attire not equally enforced among boys, girls

(Story)