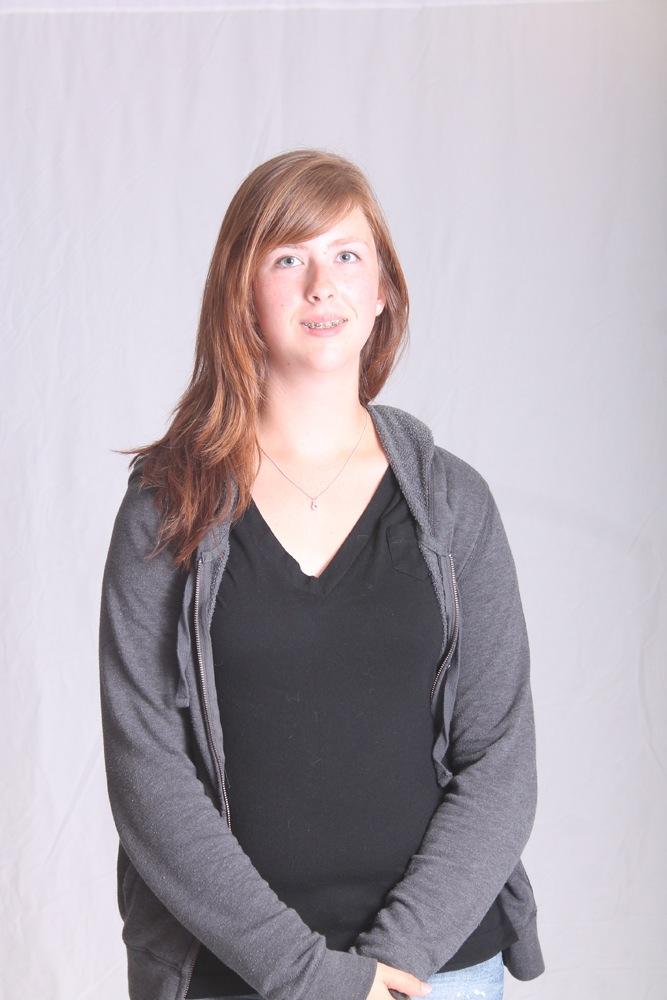 Grade :
Sophomore
Academy :
AHA
Year on staff :
First year on Eagle's Eye Staff
Newspaper role :
Staff Writer
Why on staff?
I'm on staff because I feel like this will open up opportunities for me, on my path to become a photographer. I would someday like to work for National Geographic, and so to do that I think working for newspapers will be the best way for me to work up to that dream.
What do you do for fun?
For fun I like to sing, make art, and other usual teen stuff. But I am always listening to music. It's a huge part of my life, and if I can, I always have some playing in the background.
Plans after high school?
I do plan on going to college, but after high school I want to take a year off of school, and travel to Ireland. I want to spend some time in a different country, which some of my roots come from. I want to go to a school that has science and art.
Amanda Livingston , Staff Reporter
May 25, 2016

Faculty, staff plot new courses for their futures

(Story)

May 09, 2016

Graduate Goodbyes from The Eagle's Eye – 2016

(Story)

Apr 15, 2016

Long awaited film showdown arrives in theaters

(Story)

Mar 09, 2016

Testing Side Rails Again

(Story)

Feb 22, 2016

Cheating doesn't give the answer but causes the problem

(Story)

Feb 19, 2016

Akins on Air Podcast #6-DeadPool Reactions

(Story)

Feb 17, 2016

Housing crunch hits Austin school district

(Story)

Dec 16, 2015

Red cups are not anti-religious

(Story)

Jun 12, 2015

The Class of 2015 graduates from Akins

(Story)

May 26, 2015

Netflix, Marvel introduce Daredevil TV show

(Story)

Apr 14, 2015

Shared Students Career Tech program under discussion

(Story)

Feb 10, 2015

Truth be Told: Student marches on Rome

(Story)

Dec 15, 2014

Which Hogwarts house should you belong to?

(Story)

Nov 12, 2014

Ebola needs to be priority

(Media)

Nov 12, 2014

First installment of The Hunger Games finale to premier

(Story)

Nov 12, 2014

Black Friday shopping overshadows time with family

(Story)

Oct 08, 2014

Improvement needed in sex education in Austin ISD

(Story)

Sep 10, 2014

Summer reading project unrealistic

(Story)

Apr 24, 2014

Program offers summer school credit

(Story)

Feb 19, 2014
Feb 10, 2014

High parking price questionable among teen drivers

(Story)

Dec 19, 2013

Winter guard looks to recruit members

(Story)

Nov 22, 2013

Learning center sprouting near school

(Story)

Nov 21, 2013

Females pressured by standards

(Story)

Oct 17, 2013

Artist enchants comic book readers

(Story)