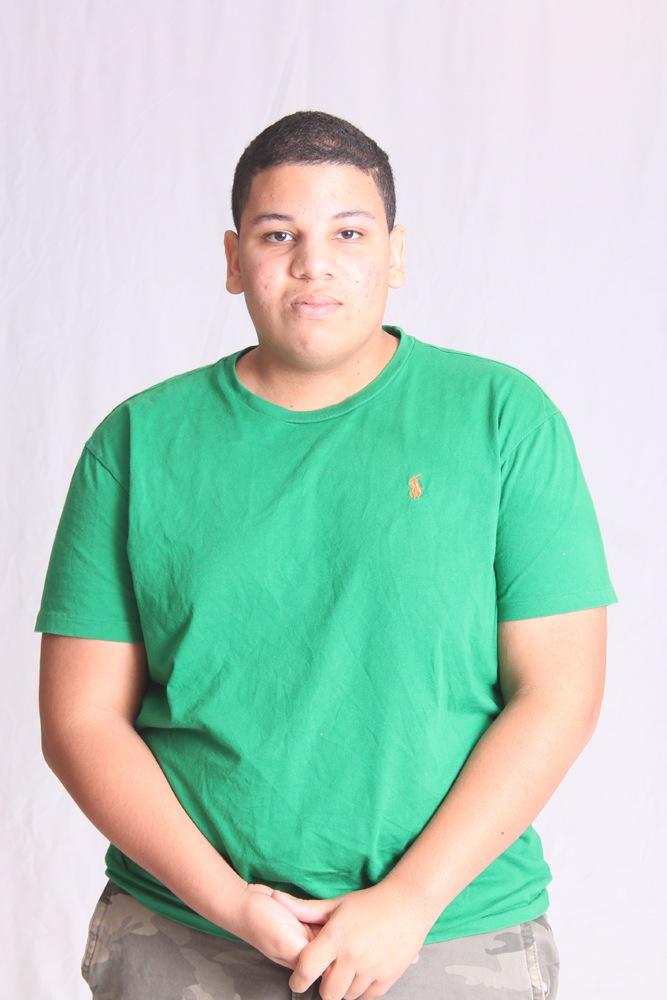 Academy :
ABLE
Year on Staff :
1st Year
Newspaper role :

Staff Writer
Why I'm on staff :
I'm on staff because I found newspaper something new and challenging. The newspaper team is amazing, and I really wanted to try it.
What do you do for fun :

I'm also in JROTC and do a lot of stuff with them, and I enjoying listening to music and playing video games.
Plans after high school:
Plan on going to college for business then starting my own business.
Isiah Strange , Staff Reporter
Apr 17, 2015

Girls improve under new guidance

(Story)

Feb 21, 2015

JROTC student takes a sky view with drone

(Story)

Feb 10, 2015

Boys soccer team starts season with major victories

(Story)

Feb 10, 2015

Team slowly meets goals for the season

(Story)

Jan 07, 2015

Boys basketball takes on new district

(Story)

Dec 15, 2014

5 movies to see over the Holidays

(Story)

Oct 08, 2014

Team strives to exceed low expectations

(Story)

Sep 19, 2014

Volleyball team fights to overcome challenges

(Story)

Jun 05, 2014

Head coach steps down

(Story)

Jun 05, 2014

Basketball coach departs from Akins

(Story)

May 02, 2014

Trackteam improves with increased size and talent

(Story)

Feb 10, 2014

ABLLE assistant principal welcomed among campus

(Story)

Nov 27, 2013

Late bus now available for students

(Story)

Nov 25, 2013

The reality of JROTC students

(Story)