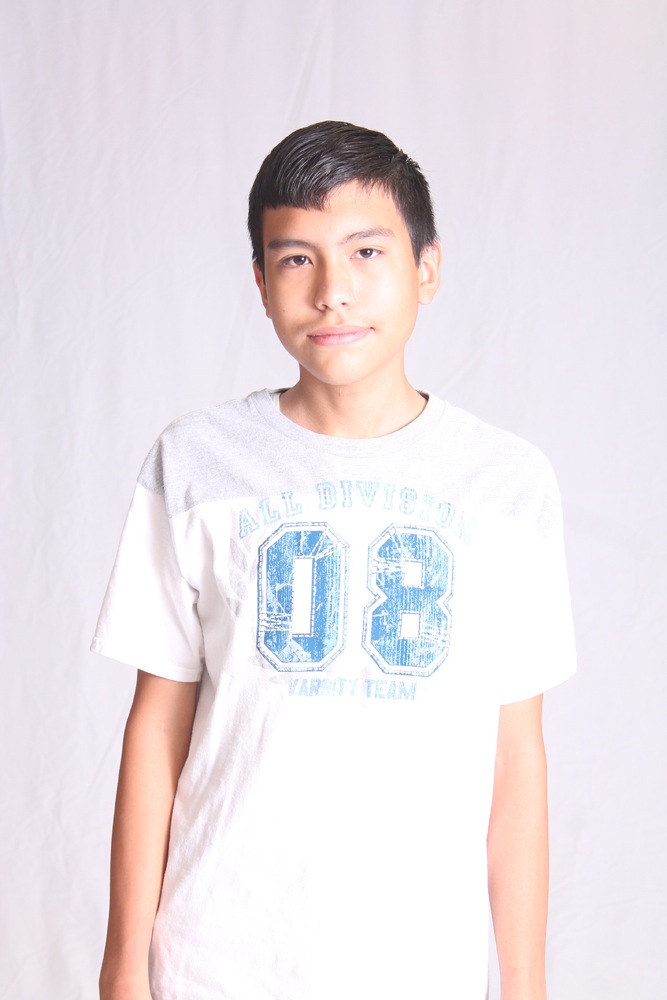 Grade :
Sophomore (10th)
Academy :
AHA
Year on staff :
1st year on staff.
Newspaper Role :
Staff writer.
Why on staff ?
I am on staff because I like to write and I think it will be fun
What do you do for fun ?
I play with my brother and sister and when I have spare time I relax
Plans after high school ?
I plan on going to a 4 year college and get a job.
Jose Salazar , Staff Reporter
May 09, 2016

Graduate Goodbyes from The Eagle's Eye – 2016

(Story)

Apr 15, 2016

Akins Journey Theatre puts on Booby Trap for UIL

(Story)

Feb 12, 2016

STEM Force program exposes students to geoscience careers

(Story)

Feb 12, 2016

Trees sprouting up across campus after donation

(Story)

Nov 13, 2015

Girls basketball kicks off the pre-season with first scrimmage

(Story)

Nov 13, 2015

Law Intern students benefit from professional furniture

(Story)

Oct 18, 2015

Leadership changes underway in theatre department

(Story)

May 28, 2015

Teachers take their leave from campus

(Story)

Apr 24, 2015

Food Vendors asked to leave, against district policy

(Story)

Apr 20, 2015

Religious Music Keeps Friends United

(Story)

Feb 10, 2015

Fitbit records health data

(Story)

Feb 09, 2015

Battle of the Bands to hold auditions on February 13

(Story)

Dec 18, 2014

First ever Lip Dub event excites campus

(Story)

Dec 12, 2014

The Most Entertaining TV Shows

(Story)

Nov 19, 2014

Basketball Team Adjusts to New Changes

(Story)

Oct 08, 2014

Morton returns to Akins as coach

(Story)

May 30, 2014

Spontaneous improv club arises

(Story)

May 22, 2014

A day at the Akins Improv Club

(Media)

Apr 22, 2014

Call for a better student, teacher relationship

(Story)

Dec 19, 2013

Engineering students network with international competitors

(Story)

Oct 17, 2013

Outdoor program backpacks Grand Canyon

(Story)