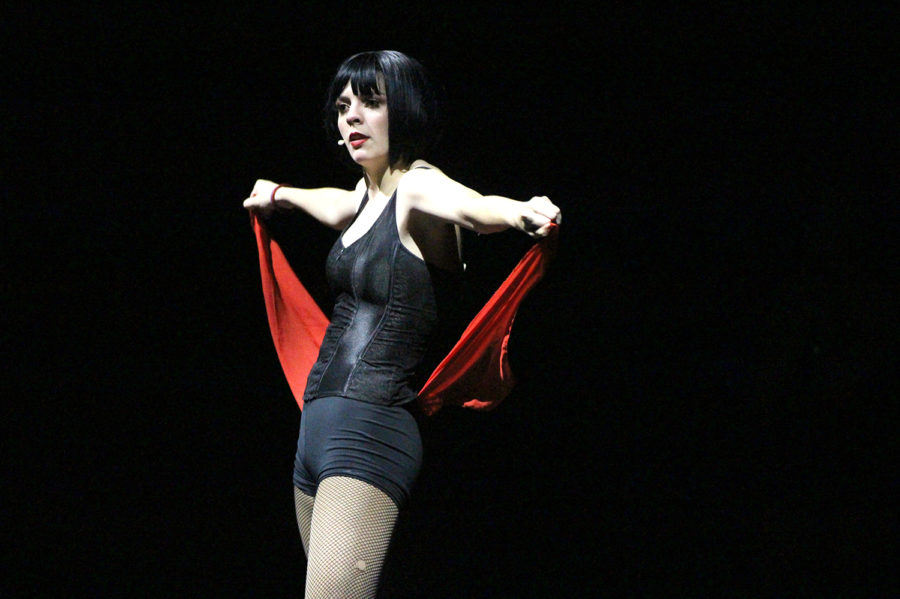 Sophomore Carol Rolon
Sophomore Coral Rolon played Velma Kelly, one of the two main characters.
This character is notorious for being accused of murdering her husband and having her story splashed on the front pages of Chicago newspapers.
Rolon said she felt a lot of pressure because she played the main character as a sophomore, raising the expectations she placed on herself. She said that people assumed that she was very talented because of her young age.
"It was a lot of pressure because then a lot of people think 'Wow, she got her lead as a sophomore then she must be very good,'" she said. "So it was very hard to live up to people's expectations. But I think that just doing the best I could was very good for me."
The young actress did not give in to this pressure. Instead, she preserved and accepted the role and is excited to continue her path as a theater student.
"I think it was a really great experience to learn for my future years," she said. "And being able to get such a big role at this age was very exciting because I know that now in the future I have bigger opportunities and more chances to grow. And it was really fun to have that.".
Rolon said she was still nervous opening night, but with the support of her cast she got over it and was able to perform.