Best-selling author visits with readers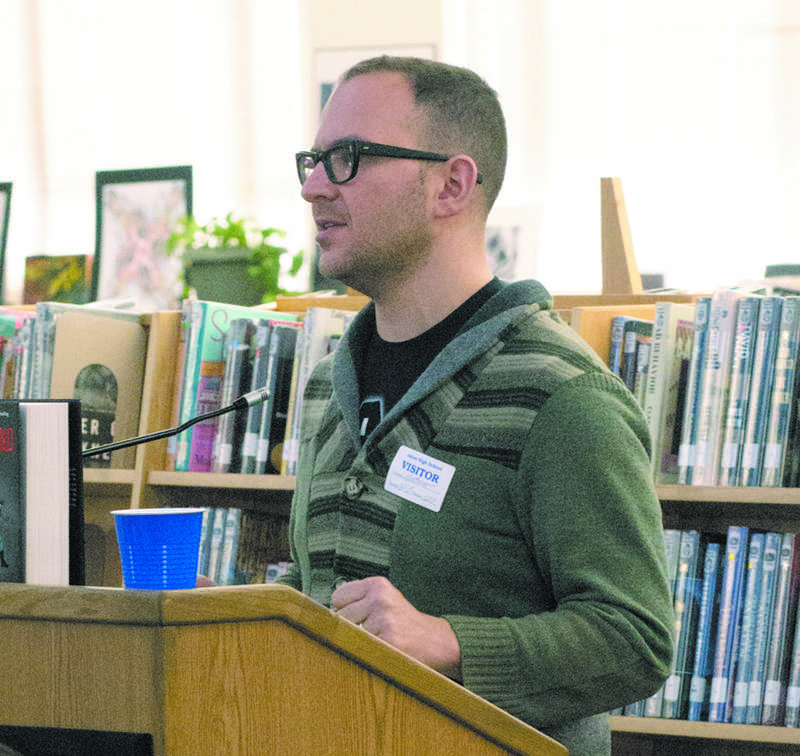 Eager fans waited in the library for a meet and greet with author Cory Doctorow, to listen to him discuss his recently released book called Homeland, the sequel to Little Brother, which was released in 2008.
"I thought Little Brother was really interesting," senior Michael Marcum said. "He thought of a great idea that the government was so controlling and that one teen, who I thought was really inspirational because of his leadership, could defeat the Homeland security."
Junior Kasamira Martinez read both books Homeland and Little Brother.
"He was in the library talking about his inspiration for the book and all the obstacles he had to go through," Martinez said. "It was really interesting to hear what he had to say."
Homeland is about a boy named Marcus Yallow who was randomly taken and hurt by the government near an attack on San Francisco, which led to him becoming the leader of a group of teenagers who were fighting back against the attackers. It also made the New York Times best sellers list.
"I really liked how he got so deep in the story with the characters," Martinez said. "The book was very adventurous and attention grabbing. It was a really good book and I recommend it to my friends who ever need help with choosing a book."
Marcum also read Homeland and was a fan of Doctrow.
"I thought it was really cool because I never thought I would meet one of my favorite authors," Marcum said.
Librarian Bonnie Hauser, who has been a fan of his, was so grateful to have him at Akins, talking to students about the book.
"I've been a fan of his for a long time," Houser said. "I was so glad he was able to come and talk about the book to the students and fans to meet him."
Over 100 students were able to attend the meet and greet and got to hear from Doctorow.
"Many students were interested," Houser said. "Students from all grade levels came and I was glad that a lot of them showed up were really interested in the book and to meet him."
Sophomore Luis Ramirez read Homeland and said it was a great book.
"I thought the book was amazing. The fact that a 17 year old could beat homeland security was really cool and really futuristic," Ramirez said. "The book reminded me of myself and I like how the author put the whole story together. Its one of my favorite books."