The Fault In Our Stars Review
"Okay? Okay," is the most memorable quote from the popular book and future movie The Fault in Our Stars.
The Fault in Our Stars was published on Jan. 10, 2012, and is the No. 1 New York Times bestseller, taking place in Indianapolis, Indiana, following teenagers Hazel Grace Lancaster (Shailene Woodley) and Augustus Waters (Ansel Elgort) who meet at a Cancer Kid Support Group.
After the pair meet, an adventure will soon be heading there way in the near future.
Hazel has a love for a fictional book in the story, An Imperial Affliction, about a girl named Anna who has cancer, which Hazel easily relates to, by her favorite author Peter Van Houten (Willem Dafoe), who she e-mails asking for answers to her questions about the novel.
Green's ability to make An Imperial Affliction "seem" like the book was real, shows the quality of a good writer, his/her ability to make the unbelievable believable.
Hazel gets a surprise from Augustus, who's madly in love with her, saying that he saved his "wish" from "The Genies," which is a fictionalized version of the Make A Wish Foundation.
So he decides to spend his wish on two tickets to Amsterdam, to visit Peter Van Houten, so she can get her questions answered.
Green is known for killing off major characters, such as in his other popular novel Looking For Alaska, so of course, most people thought the same would happen in The Fault in Our Stars. They guessed correctly.
In the end, after all the romance and special moments that Hazel Grace and Augustus shared, Augustus's cancer ended up to several other parts of his body.
There are moments that the reader can tell, like when they were at the Aunt Frank House, he was walking up the stairs really slowly and in pain, but of course some thought that he would survive the fight.
I give The Fault in Our Stars a 5 out of 5 stars.
About the Writer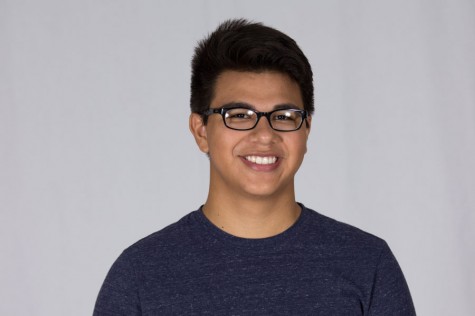 Mark Vallejo, Entertainment Editor
Grade: 12th
Academy: AHA
Year on Staff: 3rd
Why they are on staff?: The simplest answer: I enjoy writing.
What do you do for fun?: I like to read, play games, and taking care of my dog Chewy.
Plans for after high school?: Travel, college, and take as many pictures as I can.