Culture celebrated by students' talent
Hang on for a minute...we're trying to find some more stories you might like.
The Annual Cinco de Mayo celebration showcased students talent celebrating Hispanic Heritage at Akins in early May in the Akins Theater hosted by the Latinos Unidos club. Multiple acts including singing, dancing, and comedy brought the show all together.
The show was sold out and the theater was packed. Performing in front of that many people isn't easy.
"The hardest thing for me would be to have the guts to even step on stage and perform," sophomore Saray Gutierrez said. "To see all these people sitting in front of you, staring at you, waiting to see if you're going to do a good job or not."
Coordinator of the event and spanish teacher Gina Garcia knew that her students would do well and had some advice for them before their performances.
"We have the best audiences, they are never mean to our performers. The more excited they are, the better it is for the performers because it helps them not be as nervous," said Garcia, "I tell them have fun and if you forget what you're doing, make it up as you go."
This show is a great way to showcase all the talent that we have here at Akins. Auditions for the show are open for anybody in the school. Some students grow a love for performing on stage. If you're in theatre you're taught to face your fears and not be afraid of judgment. For dance, you're taught to show your emotions through dance.
For junior Natalie Flores she decided to take this opportunity to show off her talent of singing that she's been hiding for so long.
"Singing is my life. I was nervous to perform in front of a lot people and I didn't think I was going to be able to do it," Flores said. "I began to sing my heart out. Hearing people cheer for me and yelling out my name felt great. It was like a dream come true."
Having a sold out show, there were a lot of people rooting for their friends from the audience that were preforming.
"This year was my first year attending the Cinco de Mayo show and it was a great experience," junior Jennifer Torres said. "All the singers and dancers did amazing. I really liked how they expressed the Mexican culture."
About the Contributors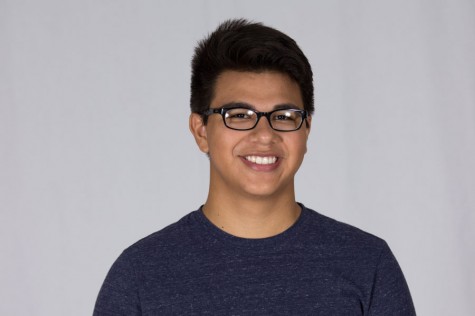 Mark Vallejo, Entertainment Editor
Grade: 12th




Academy: AHA




Year on Staff: 3rd






Why they are on staff?: The simplest answer: I enjoy writing.




What...