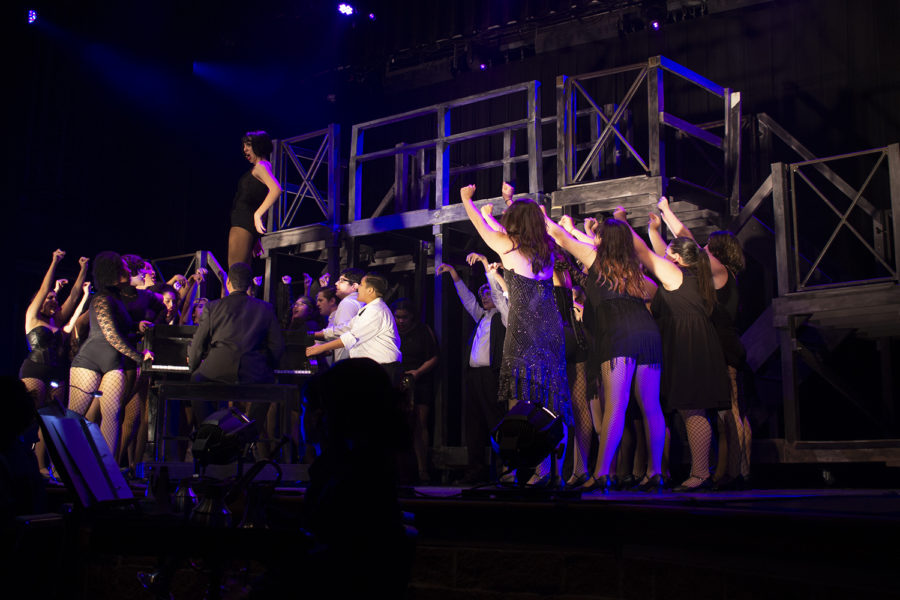 Underclassmen take lead roles in Chicago
It's almost a tradition that seniors get the lead roles in a typical high school play.
However, when the Akins Journey Theatre program staged its big musical of the year, three of the lead roles went to underclassmen.
Chicago, which was hailed as one of the biggest musicals it has staged in school history, featured a junior and two sophomores in lead roles.
Junior Samantha Soliz played the character Matron "Mama" Morton, bringing some sass to the crooked matron of the Chicago jails. Sophomore Coral Rolon played Velma Kelly, one of the two main female characters. And sophomore Kasey Wasson played Roxie Hart, whose story the play centers around.
After the musical, audiences expressed amazement at the quality of the acting, singing and performing of live music — all by students.
Despite small errors, technical difficulties and minor hiccups, the play garnered high praise, especially for the performances of its young cast. Many said they were impressed that these underclassmen didn't seem shy or lack confidence on the stage.
Donate to The Eagle's Eye