What to expect from Spider-Man: No Way Home
With Spider-Man: No Way Home's premiere on the horizon on Dec. 17 there are many questions fans are wanting to see answered in the biggest MCU release since Avengers: Endgame. I've listed some of the most highly anticipated characters and plot points that fans are excited to see when it hits the big screen.
One of the most recent questions that have come up is how Venom will be incorporated into the Tom Holland Spider-Man story, especially if he will be a friend or a foe. This question was prompted when fans saw the post-credit scene at the end of the latest Venom movie. It shows Eddie Brock getting brought into the MCU. It has fans wondering if they are allies or enemies. In my opinion, I think they will have a fight but later on, become allies during Spider-Man.
Perhaps the biggest question fans have is whether the Toby Maguire or Andrew Garfield versions of Spider-Man will make an appearance. There have been many theories about if we will be having each Spider-Man from each movie. I believe since they have each dimension colliding into one another that would mean we will be getting old villains like Doc Ock, the Lizard, Sandman, and Electro as are shown in the trailer. And if we are lucky maybe we will get to see Miles Morales' Spider-Man, as well. So far Marvel hasn't revealed anything in the trailer so be ready for a freak out in the theater if they show up.
Along with the villains, there is speculation about which of them will be in the big brawls that the movie is sure to feature. I am personally hoping for a Venom versus Spider-Man fight. I think those two will go on a major brawl for a while before realizing they're not enemies. I think it would really be cool to see how that fight would play out. The next one on my list is Spider-Man versus Doc Ock, which is already teased in the trailer. It will be interesting to see how Tom Holland's version of Spider-Man battles against Doc Ock and the Green Goblin, which are two of the main villains from the Toby McGuire movies.
Fans will also be eager to find out what happens to Tom Holland's Spider-Man after the end of the Spider-Man: Far From Home, which has a post-credit scene in which Mysterio is heard publicly revealing Spider-Man's real identity as Peter Parker. The trailer for No Way Home shows Peter Parker asking Doctor Strange to help him make the general public forget his identity by casting a spell, which appears to go wrong and is perhaps the reason why alternating storylines appear to be colliding in the new movie. Fans will want to know if Peter is forced to choose between being Spider-Man or living a normal life without superpowers.
The last trailer for No Way Home was released on November 16, and it clearly confirms some of the villains that will be included from older Spider-Man movies, including Sandman from the Toby McGuire movies as well as the Lizzard and Electro from the Amazing Spider-Man movies featuring Andrew Garfield.
Marvel appears to have queued up another blockbuster hit with this latest version of Spider-Man, which will blur the lines of distinction between separate storylines. It may be confusing for casual fans, but it should provide a rare opportunity to have multiple Spider-Men in the same movie.
Leave a Comment
Donate to The Eagle's Eye
Your donation will support the student journalists of Akins High School. Your contribution will allow us to purchase equipment and cover our annual website hosting costs.
About the Contributor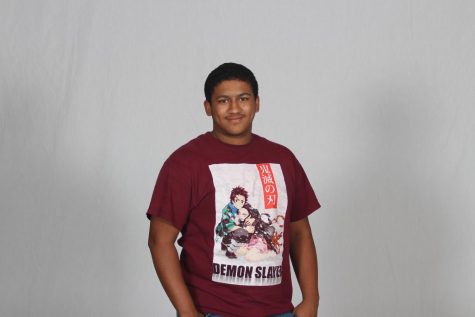 CJ Smith, Staff Writer
Grade:12th

Academy:Able

Number of Years on Staff:2 Years

Title: Staff Writer 

Why do you enjoy being on staff? its fun

What do you do for fun? Watching Anime

What are your hobbies? Watching Anime and playing video games

Hopes & Dreams after high school? To become a game designer 

Hidden Talent: I'm a hardcore gamer