Staffers debate best Spider-Man movies of all time
February 18, 2022
With the release of Spider-Man: No Way Home, on December 17, The Eagle's Eye chose staffers Mark Lomas and CJ Smith to rank their favorite Spiderman movies and explain their decisions.
Our writers limited their selections to movies in which Spider-Man was the primary character, so they did not consider Avengers movies as part of their rankings.
Mark's Spider-Man Opinions
In my opinion, the best Spider-Man film has to be Spider-Man: No Way Home. It succeeded where Spider-Man 3 failed. It was able to bring in multiple villains yet, it doesn't give us cringe-worthy scenes. Overall, the movie was personal and emotional.
The second best movie after that would be Spider-Man: Far From Home." The reason why I put this movie second is that it was able to effectively show what life was like after Avengers Endgame. I like how this movie established that the whole reason why Mysterio became a villain was because of Tony Stark.
My third favorite Spider-Man movie is the original Spider-Man. This is because it made Green Goblin a highly disturbing villain. I also liked how they made Peter Parker a dorky character. This movie has to be one of the best origin stories for Spider-Man.
After that, it would be Spider-Man: Into the Spider-Verse. This movie was great and it made Miles Morales a household name. However, I feel like they could've added in a few more Spider-Man characters as it would have been cool to see more. That's the reason why I ranked this film lower than the others.
Spider-Man 2 would be the next best. I put it in this spot because it made Doc Ock a compelling character. It was nice to see that he eventually became good in the end and sacrificed himself for New York. It also introduced new characters effectively, while putting emphasis on how Peter and his family were affected by him being Spider-Man.
Spider-Man Homecoming would be in this spot because it made Peter a dork while making Spider-Man quippy. The film effectively made the new Spider-Man character just like the comic books.
The Amazing Spider-Man is in this spot because Andrew Garfield was a great Spider-Man; however, he was not as good as Tom Holland. In my opinion, the movie was great, just not as great as the other movies.
The Amazing Spider-Man 2 would be in the second to last spot because it set up too many characters without having a payoff. Electro looked like he was part of the Blue Man Group. Harry as Green Goblin was just weird-looking. While I don't think that this one is terrible by any means, I believe a 3rd Spiderman movie would've made this movie better.
Spider-Man 3, in my opinion, is the weakest Spider-Man movie of all time. The concept of the movie itself is interesting. However, the execution is flawed. After rewatching it in 2022, the entire movie is cringe-worthy and hilariously bad. Venom doesn't look right, and too many characters were introduced but not given enough solo screen time. So we were given villains we don't connect with.
About the Writer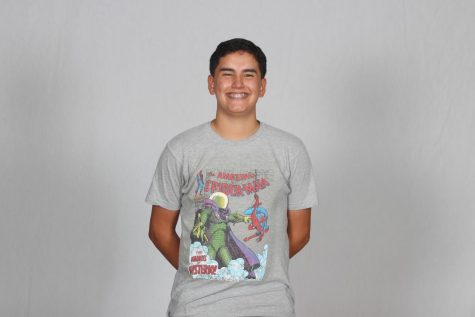 Mark Lomas, Co-Editor-In-Chief
Grade:
12th
Academy: New Tech
Number of Years on Staff: Third Year
Title: Co-Editor-In-Chief
Why do you enjoy being on staff?
Being on staff allows me to experience things that I wasn't able to experience before. I also find it fun to write and hopefully make an impact on people's lives.
What do you do for fun?
I like to read sci-fi books, watch movies, play video games, take apart electronics, etc.
What are your hobbies?
Video Editing, Playing Tennis, listening to music.
Hopes & Dreams after high school?
Hopefully, become a film editor or a newspaper editor. If all else fails, i'll go into cybersecurity
Hidden Talent (optional): I play 4 instruments.
Leave a Comment
CJ's Spider-Man Opinions
In my opinion, I believe Spider-Man: No Way Home is the best Spider-Man film yet. Not only did it offer what most Marvel fans wanted, which was a movie featuring every Spider-man, but we also got to see most of Spider-Man villains come back.
Next on my list is Spider-Man 3 because we got to see our first fight with Venom and Spider-Man. It was also interesting to see Spider-Man fuse with Venom, causing Peter Parker to act differently than he usually would.
After that, it would have to be Spider-Man: Into the Spider-verse This movie features my personal favorite Spider-Man, also known as Miles Morales. I like to call this an alternate version of how No Way Home could have ended up. Not only did we get the origin story of Miles, but we also got multiple Spider-Men along with some of Spider-Man's most dangerous villains.
Spider-Man: Homecoming is next on my list because we got somewhat of an origin story for a new actor/version for Spider-Man. We also got to see how Iron Man had to do with helping Spider-Man become who he is.
Spider-Man (2002) would be next because it's a classic and I love how an old movie like this can have still some of the coolest effects I've ever seen.
Spider-Man: Far From Home is next on my list because it showcased the aftermath of Tony Stark's death, showing how Spider-Man slowly adjusted to life after the events of Avengers: End Game.
Spider-Man 2 would be next because we got to see the classic fight between Doc Ock and Spider-Man. I found it emotional because Spider-Man had to put an end to his villain, even though he wanted to invent just like Doc Ock wanted to.
The Amazing Spider-Man 2 is second to last on my list only because although I loved the Andrew Garfield version of Spider-Man, the movie was overhyped and featured a poor version of Electro.
Last on my list is The Amazing Spider-Man.I honestly didn't like this Spider-Man movie mainly because of the pacing. Moreover, I prefer the Toby Maguire version of the origins of Spider-Man. I didn't get as emotional with the movie like I did with the other films.
About the Writer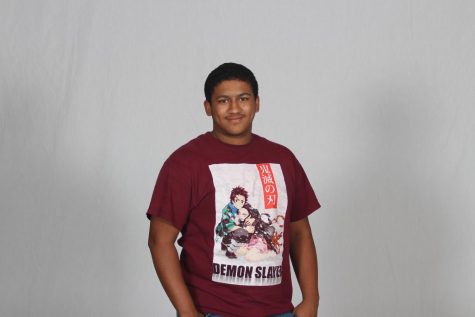 CJ Smith, Staff Writer
Grade:12th

Academy:Able

Number of Years on Staff:2 Years

Title: Staff Writer 

Why do you enjoy being on staff? its fun

What do you do for fun? Watching Anime

What are your hobbies? Watching Anime and playing video games

Hopes & Dreams after high school? To become a game designer 

Hidden Talent: I'm a hardcore gamer
Leave a Comment