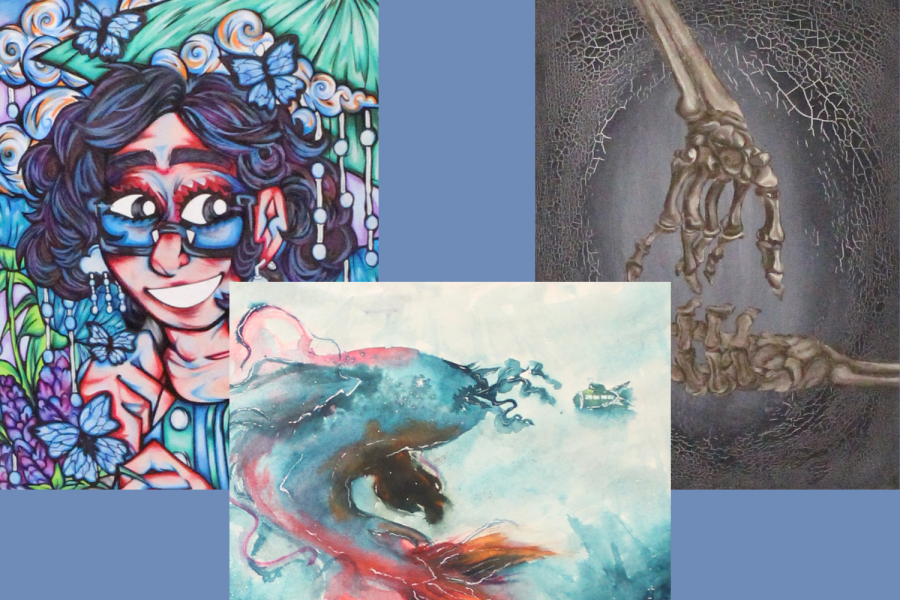 Three artists advance to state in UIL VASE competition
This year, three artists from Akins are in the running to bring home state-level Gold Seal awards in the University Interscholastic League's Visual Arts Scholastic Event after competing in the regional qualifying competition in February.
Art teacher Eric Cannon said Akins had 51 entries from 35 students and received 39 top scores earning regional gold medals. The rest scored a 3 on the judge's rubric which is considered a very respectable score.
Cannon, who acknowledges that judging art can be very subjective, said in an email that only 10% of all regional participants are chosen for state "so this is a massive achievement."
The Eagle's Eye interviewed the state-qualifying artists to ask them about their artwork and the experience of competitions at the state level.
Donate to The Eagle's Eye