Students put new district issued laptops to the test
A district wide initiative launched this school year, distributing personal Chromebooks to nearly every high school student.
During the early stages of signing students up for the Chromebooks students were given the option to be given a district laptop or opt-out and bring a personally owned laptop. Those who chose to receive a laptop were instructed to bring the device fully charged and only use it for educational purposes.
After a couple months of use, students and teachers have seen positive and negative usage in class. Some students feel the computers provide students with more opportunities than last year. "Instead of carrying around a lot of papers it's just on BLEND so it's more convenient," sophomore Andreas Costuros said.
The foremost intention of supplying students with laptops was for academic advancement. Teachers have split opinions on the matter on whether that is happening. Economics teacher Enrique Perez has embraced the use of these Chromebooks.
"It's made a big difference in (incorporating laptops to the classroom) because number one I can assign things to kids and not have to make a thousand copies," Perez said. "It also allows me to do different sorts of things like discussions where everyone can write and comment on other classmates stuff and allow me to diversify."
Perez said it also helps know all students have access to assignments electronically no matter if they are at school or home. It also helps when teachers are sick and cannot make it to campus to set up lessons when they are absent.
"If there's a substitute it's also easier because I can just leave assignments on BLEND and the students can see it on there and leave instructions so they know how to go about doing so," he said. "It's made a huge improvement in giving instructions to kids."
AVID teacher Christina Garcia-Mata said there are "pluses and minuses to the laptops."
"It's really convenient when I do need students to look things up like not having a cart and there not being enough of (the laptops)," Garcia-Mata said. "It's also been a form of distraction. If a kid's just really using it for the purposes in class they're needed for then they would be…a solid thing. But it's just also increased the amount of time people are trying to get distracted with their computer for Facebook, whatever. Even just chatting with each other."
Senior Ashley Hogan believes the laptops are not a silver bullet for academic success.
"I feel like it's less hands on. I don't think being on technology helps us anymore, and I feel like a lot of the teachers, they just put stuff on there and it doesn't really make a lot of sense," Hogan said.
Hogan said the web filters on the laptops are "sufficient."
"It keeps (students) from inappropriate websites…but it doesn't keep them from streaming the internet and playing games on their laptops," Hogan said.
Regardless, students and teachers agree that the laptops will have a lasting impact on changing the way students learn and teachers teach.
About the Contributors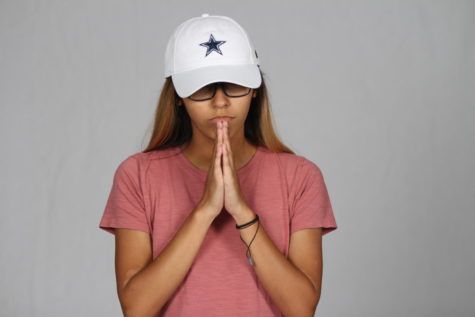 Eliana Gutierrez, In-Depth Editor
Name: Eliana Gutierrez
Grade: 12
Academy: New Tech
Year on Staff: 3
Title: InDepth
Why they are on staff? Bc why not am I right
What do you do for...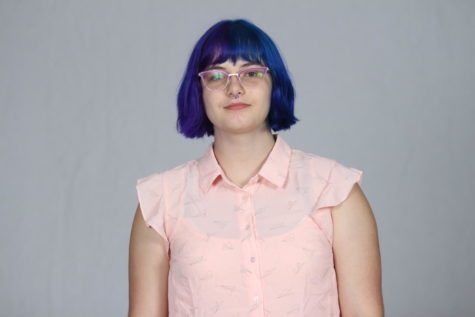 Annie Ricotta, Opinions Editor, Graphics Editor
Name: Annie Ricotta Cheese person
Grade: Old (12)
Academy: New Tech
Year on Staff: 2
Title: Opinions Editor, Graphics Editor
Why are they on staff?...