De Winnie returns to Akins after graduating in 2009
Among all of the new faces on campus this year, one new teacher wasn't new to Akins at all-Algebra teacher Nikolas De Winne, a 2009 alumnus.
De Winnie said it feels good to be back on campus, but it can be weird at times now that he is on the other end of the classroom.
"It's a good feeling," De Winne said. "The first month has been good. It's was hectic at the beginning of the year, but it's good now."
De Winne said he has always wanted to be a teacher since he was in high school.
"I've always enjoyed helping other people, especially kids," De Winne said. "Teaching is something I've always enjoyed doing. I've always felt that education is important, so I wanted to make kids value it."
Some of De Winne's old teachers are currently still teaching here and are now his colleagues. Several said they are happy to have him back at Akins, contributing back to the school he graduated from.
"It's nice to see a graduate come give to the community," teacher Regina McGough said. "I had him my first year of teaching in pre-AP physics so it's nice to know your students are working hard, and it's nice to respect them as colleagues."
Teacher Rebecca Redland also enjoyed having him as a student.
"I had him in AP English. He had a sense of humor, and I was very proud to see him (come to work) here," Redland said. "He was a good student here and I know he has a lot to give back here to the school."
Freshman Cornell Johns thinks that De Winne will be a great teacher.
"I think his teaching is good because right now he's been great because he has good teaching skills," Cornell said.
About the Photographer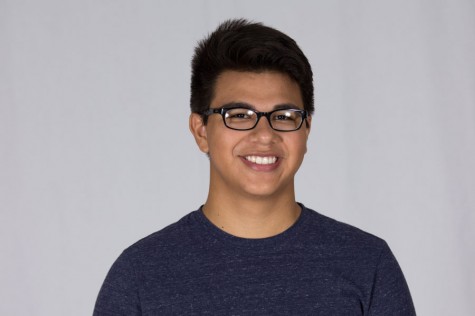 Mark Vallejo, Entertainment Editor
Grade: 12th




Academy: AHA




Year on Staff: 3rd






Why they are on staff?: The simplest answer: I enjoy writing.




What...