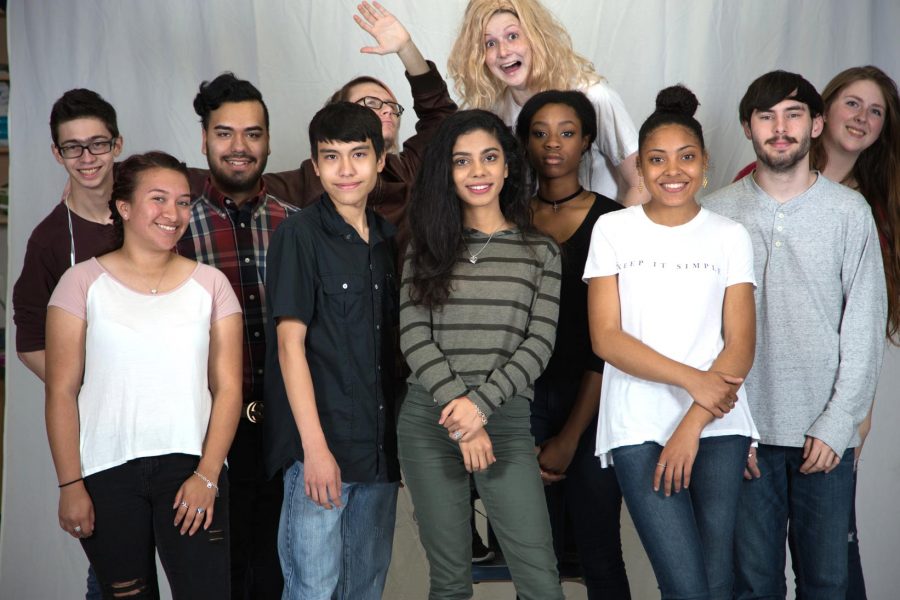 Graduate Goodbyes from The Eagle's Eye – 2016
It's been a pleasure to be a staff writer sophomore year, Opinions Editor in my junior year, Editor in Chief senior year, and getting to see the staff grow and develop over the years. I am so incredibly proud of the staff and I will always remember my time as apart of this wonderful staff. We have had our tough times, but we got through it together. It is because of this, that I present to you with a heavy heart, the Senior Tab.
The Senior Tab is a place to reflect and reminisce on the previous year. Here, The Eagle's Eye staff seniors have been given the opportunity to design, decorate, and do what they wish with a portion of the following pages.
To the seniors, I don't think I could have ever asked for a better group to graduate with. You have been wonderful and I know you will be successful in your lives. Always remain persistent and determined, never give up on something you want.
To the returning and new staff, I wish you the best of luck. I can't wait to see what lies ahead for you in your future, as part of The Eagle's Eye newspaper. It is hard work, and sometimes it is extremely overwhelming, but don't take for granted your experiences here. You are a part of something so much bigger than you think, and before you know it, it'll all be gone and you'll wish you could go back to the start.
To Stephanie Valle, I leave to you, my beloved staff. It's been hard for me to give away this paper. Heck, I even had a hard time letting people help me on this little tab. However, I am 110 percent sure that you will be an outstanding leader for the Eagle's Eye. I've loved getting to know you over the year, and I have no doubts in your ability to lead the staff. If you ever need help, you know how to reach me.
To readers, I'll stop gushing about my fantastic staff, if you promise me to take a few minutes and look at what my fellow senior staff members have done, because they have worked hard on the following pages.

Graduate Goodbyes from The Eagle's Eye – 2016