Akins history teacher gets involved in local politics
Linda O'Neal is campaigning for the District 9 spot on Austin City Council
History teacher Linda O'Neal lives a double life.
After putting in around 10 hours each day at school, she transforms into a candidate running for Austin City Council for District 9.
It's a grueling schedule that includes teaching for 10 hours a day, speaking at public forums and campaigning about 15 hours a week. It's been a struggle for her because she takes her job very seriously, spending an estimated 60 hours a week on just teaching.
"You know I have to make a sacrifice — one or the other," she said. "Right now, teaching is more important. I care about the kids more than I do about my political career. The teaching part will always take precedence over the campaign."
O'Neal decided to run for public office this election cycle after seeing many people complain about social media about issues she cares about.
"We live in a crazy time and a lot of us get on Facebook and we're social activists on Facebook," she said.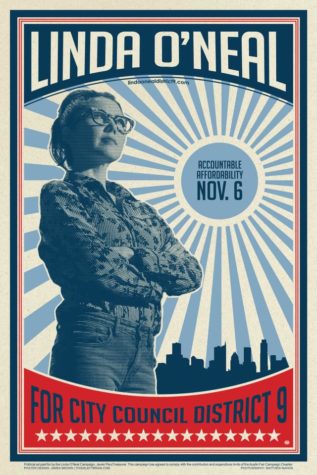 "At some point, you have to step away from the screen and you have to act. If you are not a part of the solution you're part of the problem."
O'Neal, who recently returned to Akins after a three- year hiatus, was born in Vietnam but grew up in Austin after moving to the United States with her mother in 1975.
Her mother was able to save up money to eventually buy a small apartment complex in North
Austin. Her mother made a point of offering her tenant's fair rent to other immigrant families because she knew how hard it was to pay for housing in Austin.
O'Neal often tells this story when she is out on the campaign trail.
O'Neal's main reason for running for office this year was holding the city of Austin accountable. Her main message is affordability and accountability.
"We are losing our middle class because Austin is too expensive," she said. Another issue that O'Neal is passionate about is her opposition to the deal that will give away city land to a major league soccer team that wants to build a stadium in North Austin. In August, the City Council gave approval for city staff to negotiate a deal with a team owner to build an almost $200 million stadium in exchange for large multiyear tax exemptions.
"
Whether I win or lose, I still made a difference."
— Linda O'Neal, social studies teacher and city council candidate
"So we have this big deal this Precourt soccer coming to Austin. And. The deal is that they're not be paying property taxes. Well over a 25 year period we're going to lose $400 million," she said.
O'Neal hopes she will win but knows it will be an uphill race because she is running against Kathie Tovo, who was first elected to the Austin City Council in 2011.
"Whether I win or lose, I still made a difference," O'Neal said.
Leave a Comment
Donate to The Eagle's Eye
Your donation will support the student journalists of Akins High School. Your contribution will allow us to purchase equipment and cover our annual website hosting costs.
About the Contributor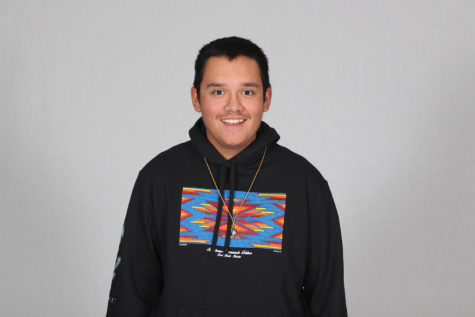 Austin Rutledge, Staff Writer
Name: Austin Rutledge
Grade: 11
Academy: New Tech
Year on Staff: 1st
Title: Staff writer
Why they are on staff: I like to express my opinions about certain issues and Newspaper gives me that opportunity.
Plans after High School: Enlist in the US Air Force and study journalism.