Student reveals how an ICE arrest changed her world.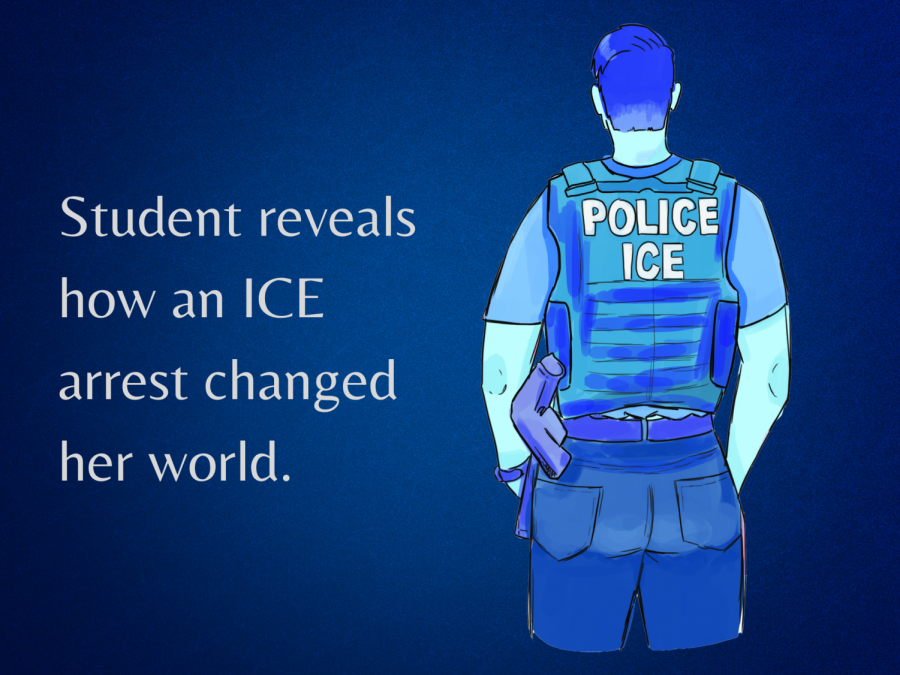 In September 2020 a dear person to me was detained by Immigration and Customs Enforcement.
I had never experienced someone close to me being arrested. I was scared of the possibility that he would be deported. He had just started to move on with his life and has helped my mother to move on with her life as well.
My mother said that she didn't know why he was arrested, except that it happened while he was on his way to work. Everything that was going through our heads was that he is a very careful driver. Sometimes we thought he was too careful.
Eventually, I learned that he had managed to hire a lawyer and that it wasn't the first time that he has been arrested. I was pretty scared because I worried that the judge wouldn't go easy on him and he could possibly be deported.
Once he was taken to a detention center in El Paso he was able to contact my mother. She said that he was driving to work and noticed that a van, a normal white van, was behind him and that all of a sudden there were lights and sirens on. He thought that they weren't for him so he tried to move aside but then they called out his car so he stopped. An officer got off and did the regular protocol.
Later two officers came back and told him that they were with ICE, and they asked him to get out of the car. He asked them why because he hadn't done anything wrong. The officer started yelling at him to get out of the car and the other started banging his window on the passenger's side with a police stick.
He asked them politely to not hit his car window and he got out. He was first taken to a detention center in Austin for about 3 hours, and then he was moved to the one in El Paso.
We believe now that a woman former immigrant from Central America accused him of making a racial comment that she misunderstood, causing her to report him to ICE.
While he was in the detention center in El Paso he complained to my mother that the food tasted horrible, like dog food. That night he didn't eat anything and the next day he only ate a piece of bread.
He said the restrooms were dirty and in awful condition. He mentioned it to one of the officers and the officers told him that if he wanted them cleaned so badly he had to clean it himself. He told them that he would definitely clean them and asked for cleaning supplies but the officer wouldn't give him any.
In less than a week he was transferred to a detention center in San Antonio, where the conditions weren't as bad but not great either. Hearing how bad the conditions were for him I felt horrible and that he didn't deserve to go through that. I was most worried about my mother because she had been so stressed about work. She had to maintain her income for us, and on top of that he was detained and we had no idea what was going to happen to him.
I could tell that my mother was suffering. She always wanted to stay positive that things were going to work out, but because of the situation that we were in she also had to think about us and about a long-term plan if he was going to be deported.
Those few months it felt like stress was breathing on our neck and we weren't able to outrun it.
Since he had moved to a facility in San Antonio one of the lawyers arranged to go meet with him on October 6. That day I asked my mother if she had heard anything, but she hadn't. She then got a call on the next day saying that the lawyer never went to the meet with him.
There are no words to describe the rage I felt that day. The lawyer had to schedule another appointment but, again, he didn't show up. The third time the other lawyer went to go meet with him but apparently, she wasn't able to speak with him because of COVID-related safety limitations, but she was able to get information about his case.
My mother thought that the detention center used COVID as an excuse so they could keep him longer but I was just relieved that the lawyers were able to get information about his status to have this nightmare behind us. Later, he told me that the detention center didn't follow all of the recommended COVID safety protocols. They are detained in a small space with more than 50 people. They were all wearing masks but they had to sleep in bunk beds and weren't even 6 feet apart.
While he was detained I was worried if he was going to get COVID because I didn't know what was happening in the detention center and if the officers were following COVID safety protocols. People in there could have gotten COVID before they entered. I knew that he was healthy and doesn't have any medical problems but he is a bit older in age and I know him having COVID would more stressful.
After a while, his court day came up and we were all very anxious to hear what was going to happen to him. Two days before his court day he called me saying that after he got out that we should all go eat.
I was more sad than happy during that call. I was just thinking the worst at the moment, my mother always told us to stay positive but at times especially at that time. After school, my mother called my sister to tell her that he was gonna be released in a few days. Once I heard that a huge weight was lifted off my shoulders.
He made arrangements for his son to pick him up. His son made the ride to San Antonio and once he got there they told him that he needed to have his father's birth certificate, therefore, he wasn't able to be released until the next day. When I heard that he hadn't been released I was mad, thinking that the whole world is against him getting out but I was still hoping for the best.
He got released sometime in October. My mother told me that when she went to his house he opened the door and immediately hugged her. She described it as a hug that he really needed. That week we went out to eat and that day I felt like it was a new beginning like we could put the past behind us and keep going.
Now we've moved on and everything's great. I would have to say that those few months were one of the worst, stressful, and saddest months that I've gone through in a long time but now I'm very happy that everything turned out just fine.
About the Contributors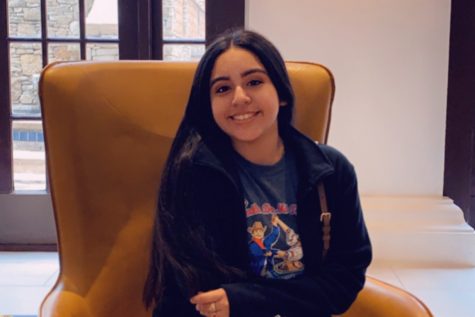 Alondra Mondragon-Rodriguez, Staff writer
Name: Alondra Mondragon-Rodriguez

Grade: 11th

Academy: Green Tech

Number of Years on Staff: 1

Title: Staff writer

Why do you enjoy being on staff? I like improving my writing skills, as well as being up to date on the issues that we go through and are a part of.

What do you do for fun? I enjoy watching movies and TV-series with my sisters for fun.

What new hobbies, activities do since quarantining because of COVID? I haven't picked up any new hobbies nor activities just watching movies and series more often.

Hopes & Dreams? I would like to graduate college and travel to at least 10 cities outside of the US.

Hidden Talent: A hidden talent of mine is that I'm really good at massaging to release the stress or pain of others.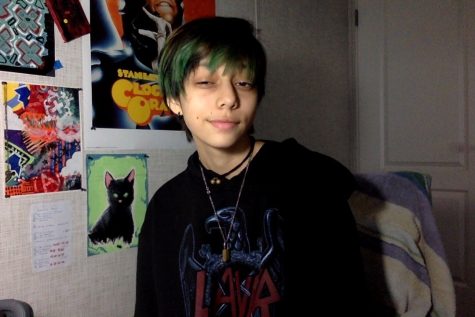 Ash Catalan, Graphics Editor
Name: Ash Catalan

Grade: 12

Academy: New Tech

Number of Years on Staff: 3

Title: Graphics Editor

Why do you enjoy being on staff? I get to practice my drawing skills, and explore how to convey themes and ideas through art.

What do you do for fun? I create paintings, digital art, and play video games during my free time.

What new hobbies, activities do since quarantining because of COVID? I haven't developed any new hobbies, but I have been cooking new stuff a lot more at home and practicing cooking techniques, and bothering my beautiful cat a lot more.

Hopes & Dreams? To make a living through freelance art, doing tattoo work, and, in general, be able to do what I'm passionate about without losing the drive and be stable.

Instagram handle: @ireallyhateash


Other Socials: https://linktr.ee/ashkat