Seniors share experiences, moments from their year
The Class of 2022 is the first class in almost two years to experience a full, normal-ish school year since the pandemic hit in March 2020.
Unlike the previous two graduating classes, there were spirit weeks, homecoming football games, pep rallies, a prom, and senior events. The return to in-person learning was a significant change for all students and has created a unique high school experience for this year's seniors, who are the only students that have experienced one full year on campus during the 2018-2019 school year as freshmen. Senior Isaias Balderas said that he's grateful to have an on-campus senior year, but has still had to work hard.
"I'm so happy that I got to have a fairly normal senior year since I know the last two classes were upset about it. I've mainly had a good time but even as a senior I still worked hard to get my credits, even for college," he said. Senior Andrea El-Bitar said that this year has been a "very eye-opening experience."
"It's been a time where I've made a lot of new friends and new experiences. It's definitely been a time worth remembering, in which I've learned how to make long-lasting friendships that have helped me grow," she said.
Senior Angeline Colombo said that this semester was a challenge, but she's proud of herself.
"As my senior year comes to an end, I'd say that I've never been more proud of myself in the four years coming to Akins. I've made friends and lost friends. This semester was the biggest struggle. I didn't know if I was going to graduate, and now I'll be walking the stage with the Class of 2022," Colombo said.
Senior Sean Evangelista said that his senior year was fulfilling even with the highs and lows.
"I have done more than enough to make myself happy and still improve upon my personal goals," Evangelista said.
"The best moments were at the beginning of the year when football season started and when I got to see our students in the student section while I was playing football. The worst moments were me realizing that we don't have that much time left in high school."
He advises next year's seniors to "be on top of your college applications and to set good examples to the younger classes so that they know what to do."
Senior Valerie Treminio said her senior year was the best year.
"I loved attending the football games since being in the student section was so fun. Prom was amazing too! The worst moments were probably how in January when the Omicron outbreak really slowed things down. It's unbelievable to be a senior, it only feels like I've been in school for two years," Treminio said.
She advises next year's seniors to have fun.
"Enjoy every moment as it goes by very fast. It might get stressful with college applications and balancing school and extracurriculars, but it's all worth it," she said.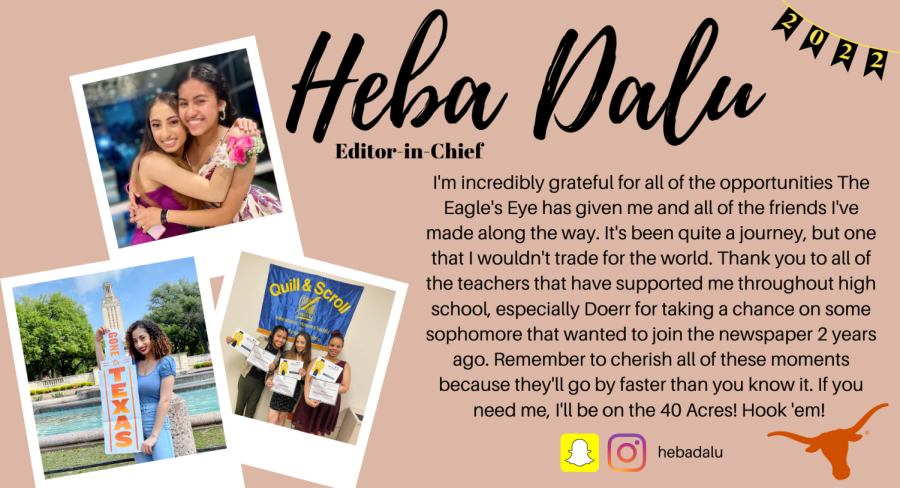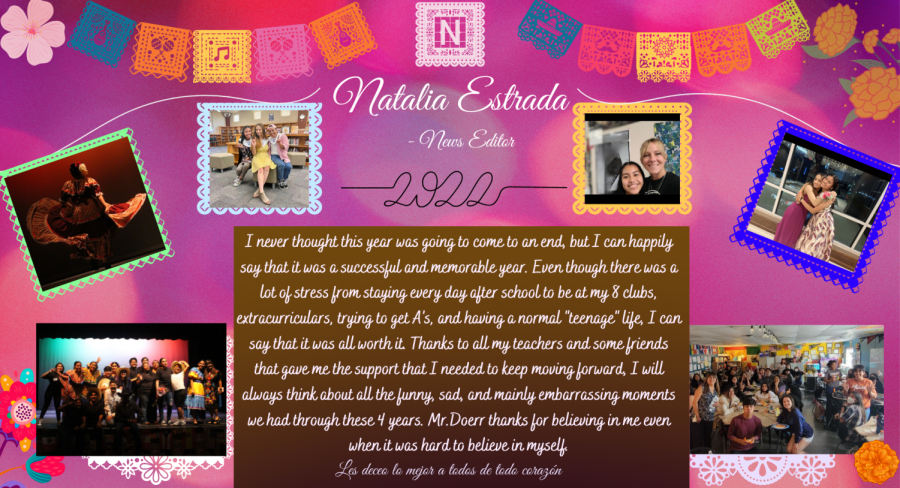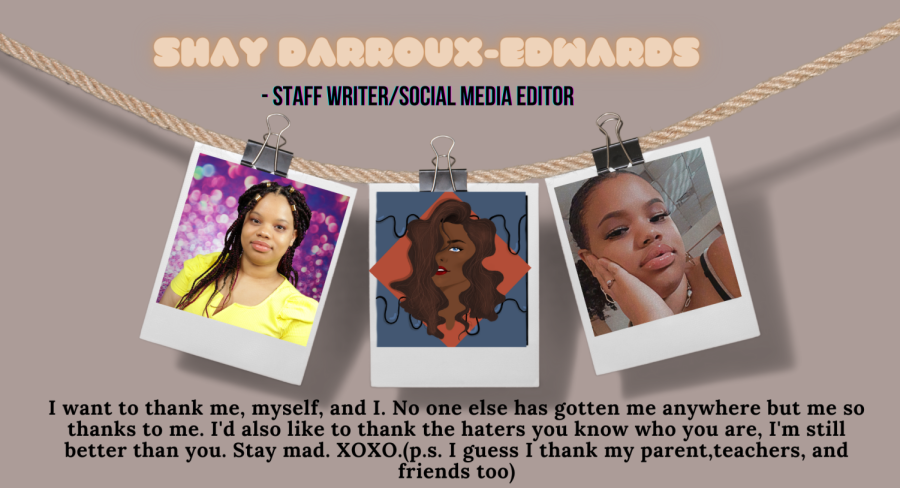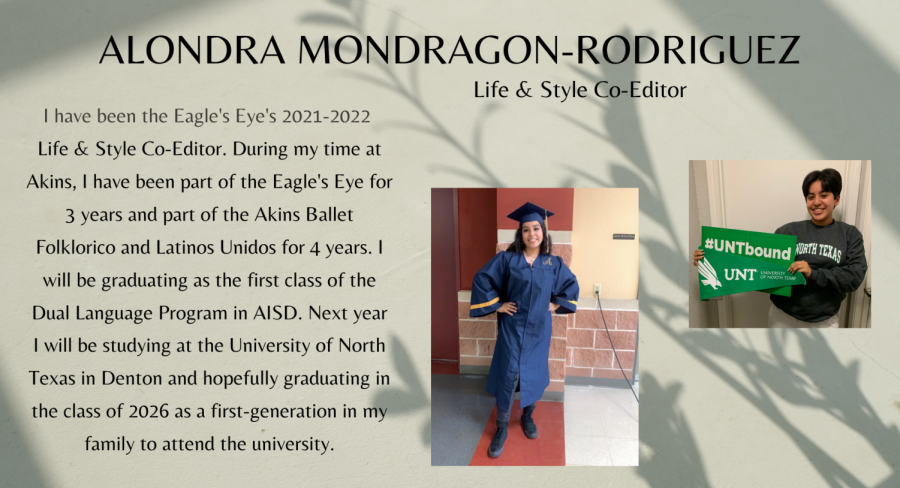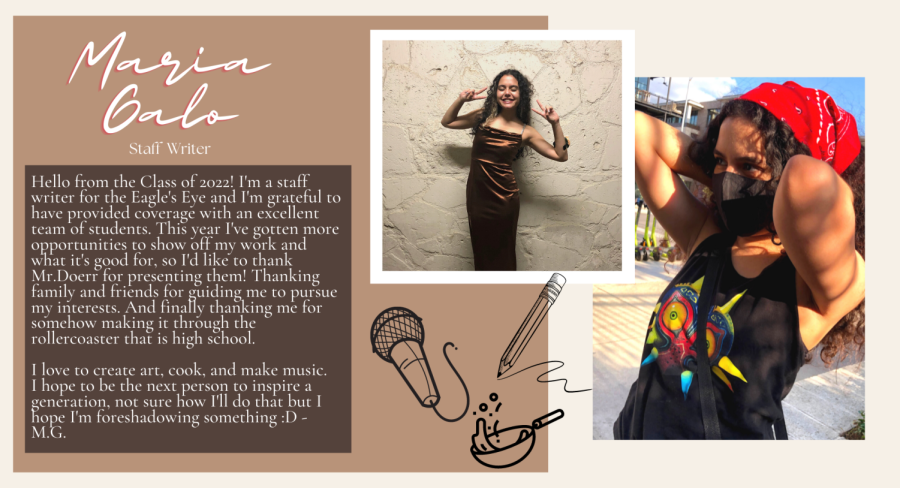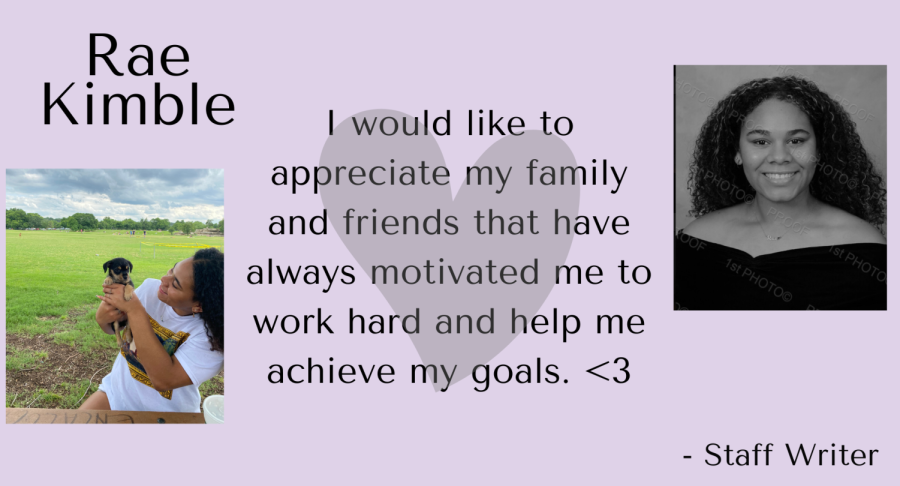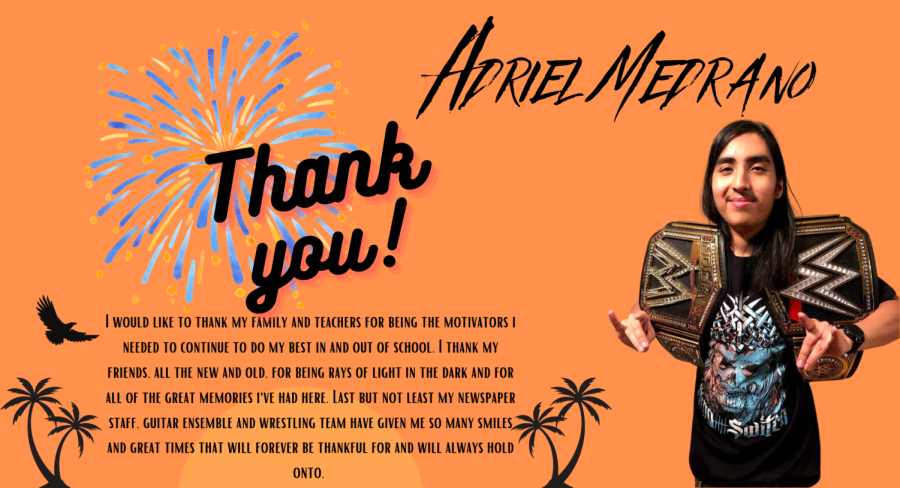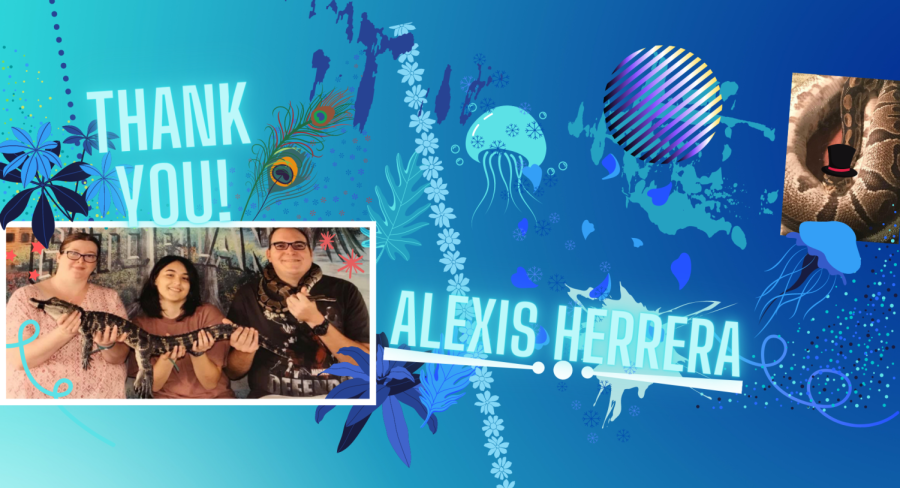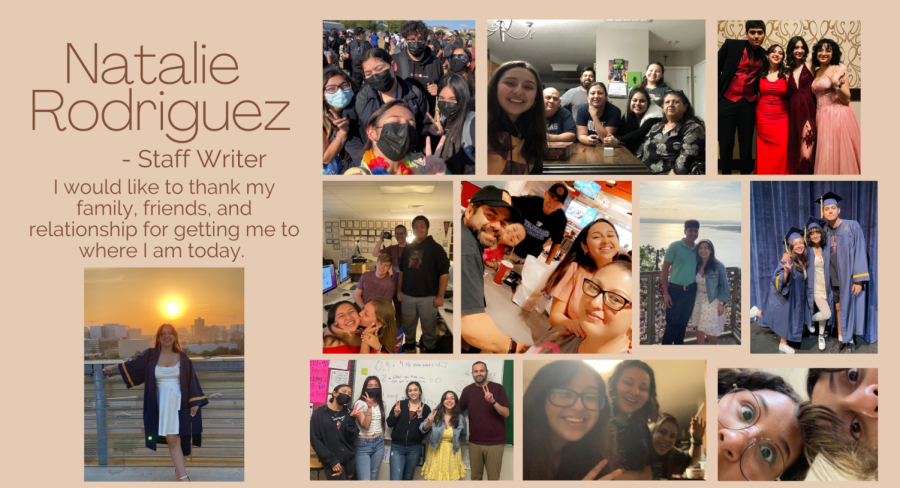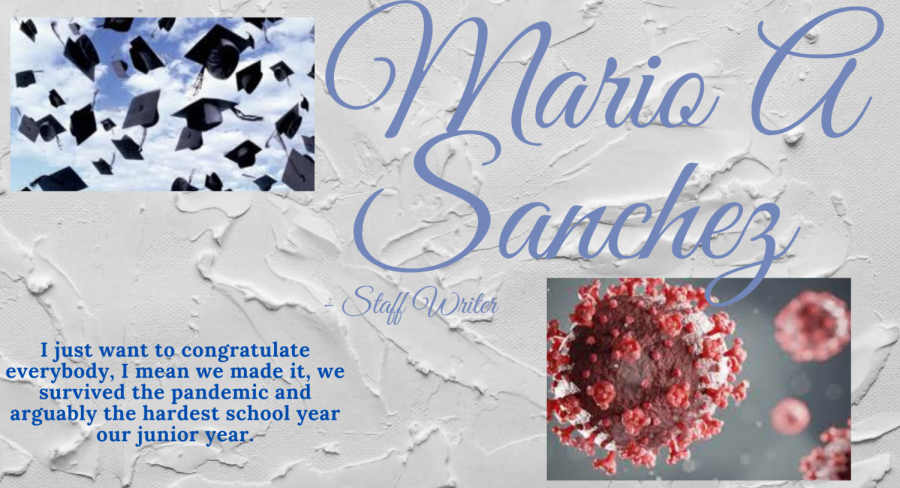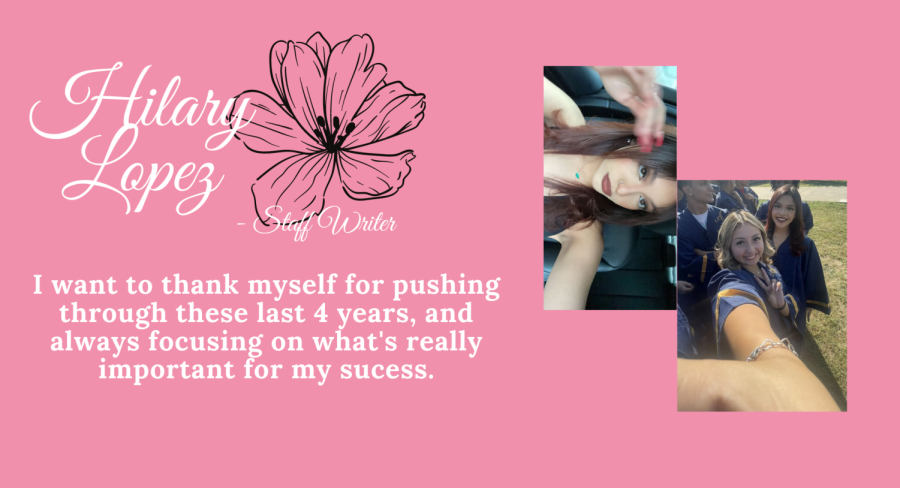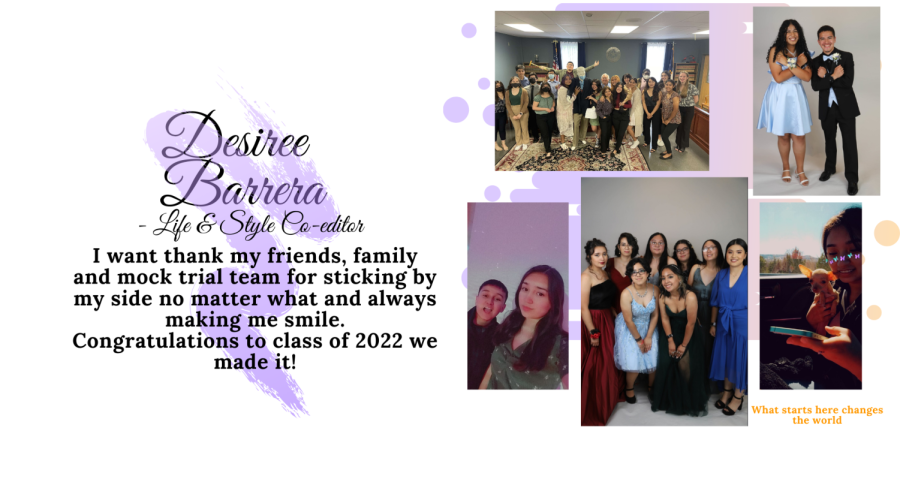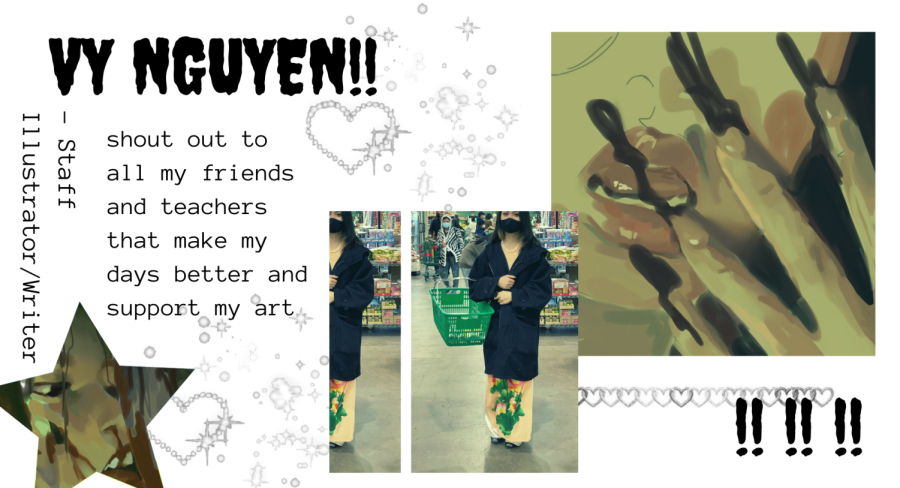 Donate to The Eagle's Eye