Keith Lee's food reviews take over 'FoodTok'
As long as food has been around, there has been somebody to offer their opinion about it.
Food critics have evolved from newspapers like the Anton Ego character in Ratatouille to TV
like Andrew Zimmern from the Food Network on cable. These days, however, TikTok has emerged as the place to go for a fun take on which restaurants have the best eats.
The most notable and reliable food critic on TikTok right now is Keith Lee, who is famous for helping small businesses grow because of his food review videos going viral.
They are the many reasons why some restaurants are very successful. They are many different food critics in other areas.
Before he was known as a food TikTok sensation, Lee was a Mixed Martial Arts kickboxer. His brother, Kevin Lee is also an MMA fighter. Keith Lee started his TikTok back in 2020, to combat his social anxiety. It helped him become more comfortable with doing interviews.
In the beginning, he started posting family content. Then he started making cooking-based videos. Then his wife became pregnant and Keith decided to start posting craving videos. He then was invited to a YouTube channel called, People Vs Food.
Then in 2022, Lee then decided to push food review TikToks. He got so popular because he was not biased about the food and he gave his honest opinion about the food. He also states that he isn't bashing the people or food and gives suggestions.
A lot of people enjoy this wholesome content and he began to blow up. His content kept blowing up. He averages 1 million views with more than 100,000 likes on TikTok per hour. His wholesome love and preaching to God have created the best fan base in what is known as "food tok."
One video shows him going to a restaurant that is about to shut down. He tried the food, and he liked it, and long story short, that restaurant is not going out of business anytime soon.
Lee's reviews are often considered a "blessing in disguise." Many restaurant owners now know about him and hope he comes to their restaurants. Lee has started a movement and now people from different cities, including Los Angeles, Chicago, Austin, New York, and many more are food reviewing because of him.
His fans say he truly is an inspiration to young people interested in the food industry.
Leave a Comment
Donate to The Eagle's Eye
Your donation will support the student journalists of Akins High School. Your contribution will allow us to purchase equipment and cover our annual website hosting costs.
About the Contributor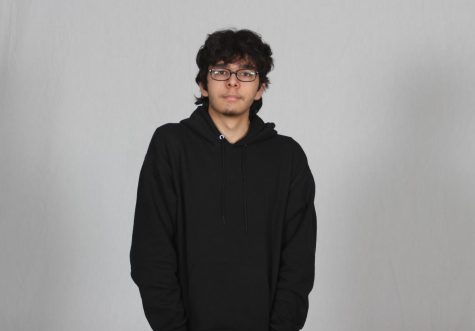 Dario Rangel
Grade: 10

Academy: New Tech

Number of Years on Staff:  1

Title: Staff Writer

Why do you enjoy being on staff? It funs to write stories.

What do you do for fun?  TV

What are your hobbies? Cooking

Hopes & Dreams after high school? Be successful