First Early College students graduate
First group of students in the Early College Academy set to graduate with degrees
The first group of students in the Early College High School Program will graduate with an Associate's Degree from Austin Community College on May 31.
After the beginning of the program in 2019, the students in the Early College Academy have taken classes at Austin Community College over these past four years. The Associate's Degree will be in General Studies and will save them thousands of dollars and give them a head start in college.
"I believe around 2018-2019 is when we started recruiting," Early College Project Specialist John Rodriguez. "At that time, y'all were eighth graders. Y'all are the first official one, for a select few students that are going to get their high school diploma after they received their associate's through Austin Community College."
Senior Andres Rodriguez said the program has given him a huge head start, saved him much of his time, and taught him skills to use outside of school.
"I did this program to save two years of college, and basically my life," Rodriguez said. "It taught me high school is such a small section of our lives. The Early College Program was a way to help me understand what I have to do once college, or this program, is over and what work I need to be doing when I'm older so that I'll be able to achieve success beyond high school."
However, not all students are required, or even go, to a four-year university after the end of the program. But the skills taught in the program are still beneficial to the students in their life regardless, John Rodriguez said.
"Whether or not you're continuing to four-year university or grad school, that's fine, but you'll learn a lot of skills really, really early," John Rodriguez said. "You'll learn to jumpstart yourself into professional responsibilities into communicating with professors into being trusted as the youngest freshman year to do college classes."
The Early College High School program provides a large array of benefits for graduating students, but due to its high difficulty, graduating students had to overcome the difficult obstacles in the program. Senior Dulce Maldonado said to be successful in the program, students should possess or develop certain characteristics.
"Resilience and mental resilience, you know," Maldonado said. "It's not easy because you are going to fail. For example, I failed my first US history exam. And I was like, great, it's over. But then I ended up passing the class. So it turned out really good. Like, it's gonna get bad before it gets good. And you're going to learn from your mistakes."
But graduating seniors advise the new incoming students into the program to put in the dedication it takes, and speak about their concerns when necessary.
"Take the time to actually sit down, read some of the material," Andres Rodriguez said."If you have questions, ask your professor, maybe go to office hours, maybe send them an email about certain assignments. Really try to get involved with the class."
Out of 119 seniors in the ECHS program, 45 of them graduated from ACC with their Associate's Degree in general studies on May 12. Although the program does provide students with major benefits, John Rodriguez believes the program is quite the difficult one, and isn't made for everyone, requiring major commitment and dedication to complete.
"Yeah, it shouldn't be for everyone," John Rodriguez said. "I don't think any program should be for everyone. And ECHS is just another example. It's got to be the kid that wants to do it, not the parent, which is a challenge. We've noticed in our program that the parents may want it for their students. But if the kid doesn't want to do it, the kids are not going to do it."
But despite requiring a large amount of commitment and dedication, the Early College High School program provides a unique opportunity for students, giving them access to higher education they could otherwise have difficulty accessing.
"It's good for this campus to have this as an option for the community," Early College Project Specialist John Rodriguez said. "A lot of students in our program are going to be first-generation college-bound students, first-generation kids to even take a college course. So it's amazing that we're offering that to the communities here that we serve."
Leave a Comment
Donate to The Eagle's Eye
Your donation will support the student journalists of Akins High School. Your contribution will allow us to purchase equipment and cover our annual website hosting costs.
About the Contributor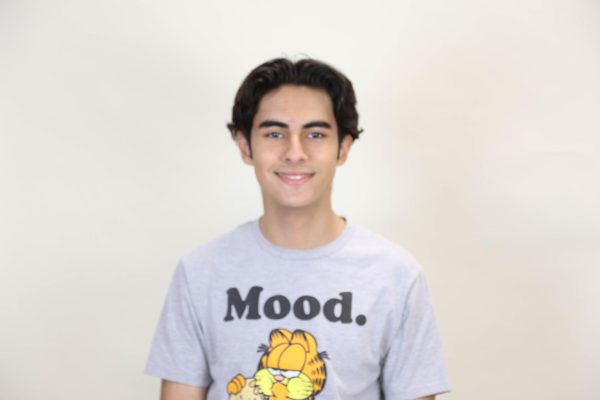 Diego Hernandez, Co-Editor-in-Chief
Grade:
12
Academy: New Tech
Number of Years on Staff: 3rd year
Title: Co-Editor-in-Chief
Why do you enjoy being on staff?:
I enjoy writing about topics I'm interested in and having other people learn about them
What do you do for fun?: Hanging out with friends
What are your hobbies?: Video Games, drawing, writing
Hopes & Dreams after high school?:
I want to make some form of art that inspires someone out there to make their own art
Hidden Talent:
I have a YouTube channel where I post videos of me eating cereal (It's a crazy talent)
Youtube Channel:
https://www.youtube.com/@cerealzzz573