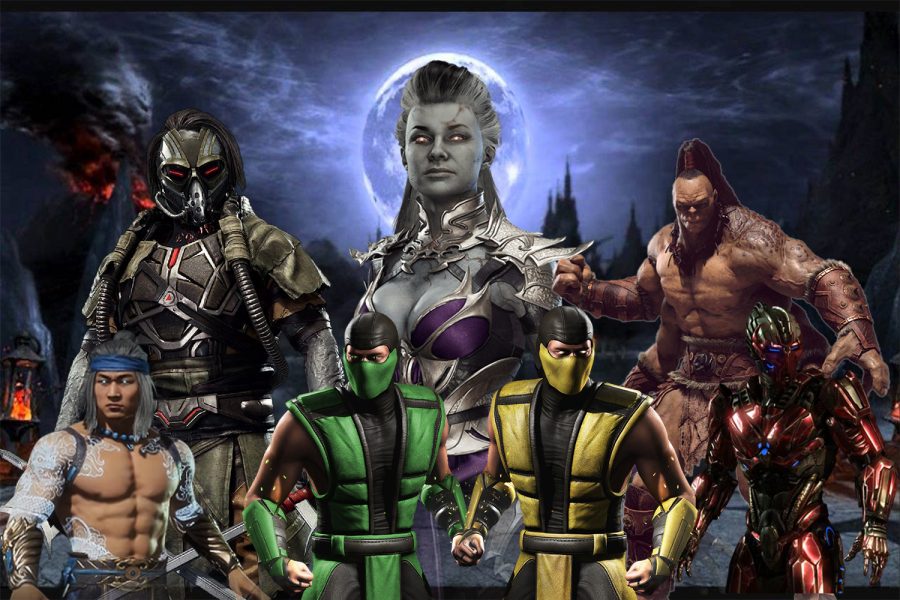 Best Of The Decade: Top 10 Mortal Kombat Characters
Top 10 Mortal Kombat Characters in the last 10 years:
Here Are Some Of The Best Mortal Kombat Characters Since Mortal Kombat 9(2011) To Mortal Kombat 11(2019) These Were The Characters Who Are 
10. Smoke -Mortal Kombat 9
Smoke Was One of The Few Characters With the teleport ability and speed However This Game Was The Last Game Human Smoke Was Seen
9.  Triborg (Sektor Variation)- Mortal Kombat X
Triborg's Sektor Variation Holds All The Special Moves Only Sektor Can Use Such As The Chest Missile And The Cybernetic Uppercut. Sektor also has string attacks That feature the last hit being exclusive to his variation.
8. Kabal-Mortal Kombat 9
Kabal Was Featured on This List Specifically Because His String attacks. Players need to deal with the fact that he can zone on the ground and in the air. You shouldn't attempt to outline him and you shouldn't dash in at him when he's chucking fireballs.
7. Kabal-Mortal Kombat 11
As A Kabal Main In MK11, I Think That Kabal Should Be Higher Up In The Tier List. He Can Counter Getup Attacks Completely And If You Use His Forward 2, 2,4 It Has A Crushing Blow For Countering The Attack. Also His Back 1, 2, Down 2 Also Has a  Crushing Blow. All Of His String Attacks Are Safe On Block
6. Reptile- Mortal Kombat X
Reptile Is Known For Being The Annoying Ninja For Being Invisible The Whole Time. He Also Has A Slide Ability And His X-Ray Attack Has Full Armor
5. Liu Kang-Mortal Kombat 11
As A Liu Kang Main, I Agree With His Placing In The Tier List. His Forward 4,3, Up 3 Has A Crushing Blow, As Well As His Back Forward 4, And His Back Forward 3, And Both His Throws (F1+3, 1+3), And His Down Back 4,(1) and His Down Back 3, And His Down 2.
4. Sindel-Mortal Kombat 9
Sindel Made It Onto This List Because She Came Back As A Revenant In MK 11 And Her Fighting Style Is Zoner
3. Frost-Mortal Kombat 11-
Frost Was Last Seen Since Mortal Kombat: Armageddon(2006)  And Came Back 13 Years Later As A Robot
2. Goro-Mortal Kombat 9-
Goro Was On This List Because He  Was A Big Boss In Every Game Except Mortal Kombat 9 And X
1. Shang Tsung – Mortal Kombat 11-
Shang Tsung Was Another Boss In The Game That Copied Moves Of Other Characters And Came Was Introduced In The Krypt As A Guide To The Places Of The Area