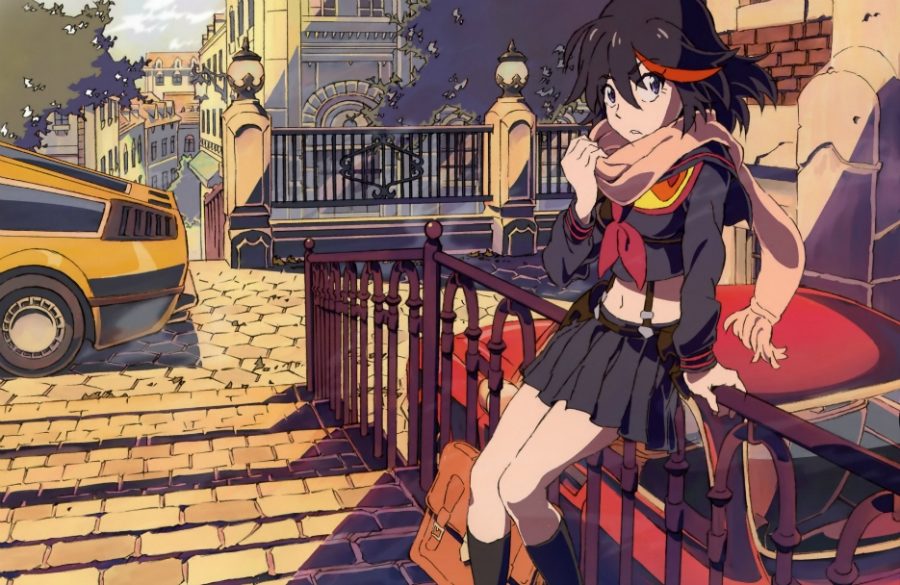 Top 10 Anime of the Decade
Welcome to my list, I will be giving my personal picks for the best/favorite anime of the decade, my choices are based on both the influence they had on society and my own personal preference. My top picks are going to confuse everyone.
Number 10: Attack On Titan

Many of you are going to question why I put this beloved anime so low on the list and the answer is simple, I don't care that much about this one. Don't get me wrong, I know it's good, and I respect that, and yes I've never watched it, but personally I don't care that much for it. However, I still respect it and recognize that it's good.
Number 9: My Hero Academia

My Hero Academia… What a special case, it's both great and mediocre at the same time. Animation, amazing, music, great, don't care for all of it but most of it is great, story, fine a tad cliche but the humor is good, other than that it's a steaming mess of mediocrity, that I both love and dislike, but the fight scenes keep it on the list.
Number 8: Demon Slayer

Don't know much about this one, but it sounds good and Nezuko is adorable, but it's at number 8 because just from what little I've seen, I like it better than the previous entries
Number 7: One Punch Man

One Punch Man is simply awesome and what put it here was its awesomeness. Aside from that, it's not my favorite thing, but I love it regardless.
Number 6: Dragon Ball Super

The fights, amazing. The animation was amazing. The voice acting, amazing. Everything about this anime, amazing. However, it's rough start in the animation department puts it at number 6.
Number 5:
Jojo's Bizarre Adventure

This wacky, fight-filled, humorous craze fest of an anime is something that I can only describe as… bizarre. However I haven't watched a lot of it but from what I've seen, it's great. 
Number 4: Kill La Kill

It's amazing, the plot is basic but strong, the soundtrack is superb, the fights and animation are beautiful. The writing is great, the humor is hilarious, the characters are wonderful. Kill La Kill is hands down, my favorite Shounen anime, and that's why it's in the top 4 because it's just so amazing. 
Number 3: Tamako Market

Like with Demon Slayer, I don't know much about this one, nor have I ever watched it, BUT, it's been called a spiritual successor to one of my favorite shows ever, it's animated by Kyoto Animation, one of the best, and my personal favorite anime studio, the characters look adorable, AND it's in my favorite genre, slice of life.
Number 2: Miss Kobayashi's Dragon Maid
Dragon Maid almost tied with the number 1 entry but we'll get to that. Dragon Maid is simply wonderful, as to be expected coming from Kyoto Animation, it's story is simple and sweet, and the characters are fun and loveable and the animation is great.
Number 1: K-ON

As stated previously, Dragon Maid nearly tied with this but the reason this is above Dragon Maid is that it evoked an emotional response from me that no other show, anime or movie had done. The series takes you on a journey with 4 and then 5 main characters where you watch them grow as people as they venture through high school, and you become invested in them, you become attached to them. All in an amazing anime that deserved the top spot on my list.
Donate to The Eagle's Eye