Top 10 Flash Games of the 2010s
Flash games may be the epitome of wasting time, but there's no denying their appeal when you have five minutes to spare and a thirst for something more than a cursory glance at Twitter or Facebook. They've come a long way from their humble, vector-based beginnings, finding a home at websites like Newgrounds, Kongregate, and Addicting Games among other popular sites, while becoming increasingly more complex and fully-featured.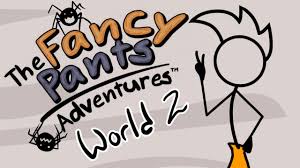 1:Fancy Pants Adventure 2
In a lot of ways, Stick Games of all kinds could be said to be the real dominating force in all Flash Games. We have two entries on this list already which encompass dozens of games and it isn't even scratching the surface. While Fancy Pants isn't your traditional hyper-violent, blood-filled, rage-inducing stick game, it is technically still a stick game. And it is also one of the most popular and well known Flash Games of its time. and its sequel was unfathomably successful for being such straight forward platformers. The games were definitely inspired by Sonic the Hedgehog but had way more personality and complexity. Also, take note of the attention to detail. The way Fancy Pants hair moves and the way they hang off and crawl up the various edges of the game. As breathtaking to witness now as it was to playback then.
Website link: Fancy Pants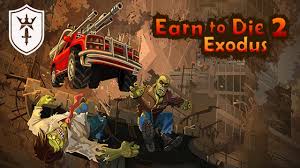 2:Earn to Die 2:Exodus
Smash, upgrade, progress, repeat. Add zombies, a post-apocalyptic wasteland and classic cars to the mix and you got yourself a hit Flash game. and its sequels were elegant games where you choose whichever beat up husk of a car you wanted and then smashed your way through various zombie-ridden wastelands to slowly upgrade each component part. Wheels, engine, the hull, weapons. Everything was upgradeable, including the car itself. The end goal was always to travel farther and wipe out more zombies than last time. Simple mechanics but addicting gameplay made this game a classic many times over.
Website link: Earn to Die 2:Exodus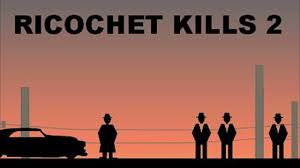 3:Ricochet Kills 2
Here we go again with another physics puzzler. Reiterating the importance of both physics and the value of a good real-time puzzle, Ricochet Kills and the far superior sequel Ricochet Kills 2 was mobster themed shoot 'em ups with a twist! The twist was that it was actually a puzzle game where players had a limited amount of ammo they had to bounce off walls and ricochet around the screen in order to pull off the kills they needed to win. Extra points were given to players who could do it in as short an amount of time as possible. It sounds simple and it wasn't. This game will get inside your brain.
Website link: Ricochet Kills 2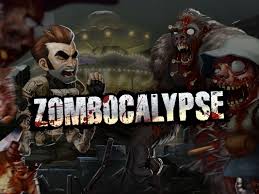 4:Zombocalypse
suburbs, your helicopter goes down and you find yourself on the ground surrounded by the living dead. What do you do? What DO you DO? Because everyone on the planet must have seen something with a zombie in it by now, the answer is simple: 1. Don't Panic. 2. Lock 'n Load. It's action, it's survival, it's Zombocalypse time…
Website link: Zombocalypse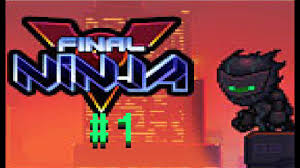 5:Final Ninja
We couldn't leave ninja games out of the list, right? On Final Ninja, you command a little (but badass) ninja on a side-scrolling adventure. Your tool belt comes with throwing stars, a grappling rope and the ability to become invisible. 
Website link: Final ninja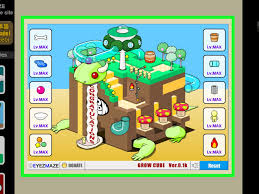 6:Grow cube 
The simple and intriguing game where you start with a big cube and 10 items to be distributed around it. The order of the items will determine the final development of your cube. Hint: Start with the man.
Website link: Grow cube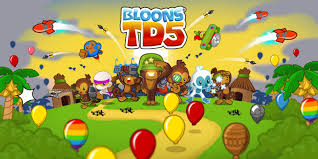 7:Bloons Tower Defense 5
Bloons TD 5 throws you into the age old war between monkeys and bloons (see: balloons) and no, I did not make any of that up. In this game you'll organize your own monkey army, from ninjas to superpowered monkeys, you'll utilize your monkeys to defeat an incoming horde of floating balloons. It plays like a tower defense game, wave after wave of deadly bloons will follow a set path and you can place your monkeys (towers) along the track to defeat them and save the day
Website link: Bloons Tower Defense 5
8:Boxhead 2play
Like nearly any zombie title ever created, Boxhead 2Play is a game of kill or be killed. Clad in a boxy body akin to Minecraft, players traverse a sparse, obstacle-laden map as one of four characters (Bamboo, Bon, Bind, and Bert), and obtain an arsenal of upgradeable weaponry ranging from the commonplace pistol and grenade to the scattered shotgun and railgun. Whether you're playing solo or local co-op with a friend, the goal of the game remains to fend off hordes of virus-stricken citizens as long as possible, all the while dodging the Devil's fireballs and nearby exploding boxes.
Website link: Boxhead 2play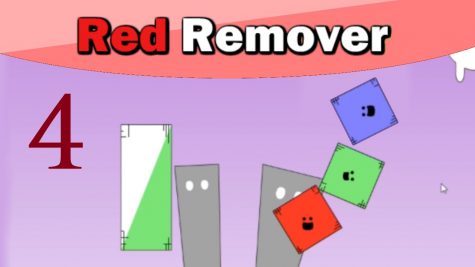 9:Red remover
"The red shapes are miserable." So begins the first level of Red Remover, a physics-based puzzle game that tasked you the player with strategically clicking around a two-dimensional horizontal board in order to make the red blocks disappear and the green blocks stay together. Think of it like Jenga is the pieces weren't built straight up in a tower but rather spread out amongst a screen. Red Remover was probably the best and most popular of its type of game and you can get wrapped up in it to this day if you dare to try it out.
Website link: Red remover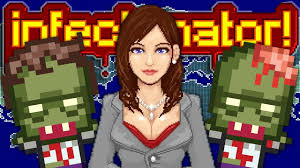 10:Infectonator 2
Apocalypse Action Chain Reaction Classic Zombie Online Save. Zombie infections' madness, turn people into zombies in 60 seconds, upgrade your zombies to more powerful ones, get the highest score by destroying and infecting the town.
Website link: Infectonator 2
Donate to The Eagle's Eye