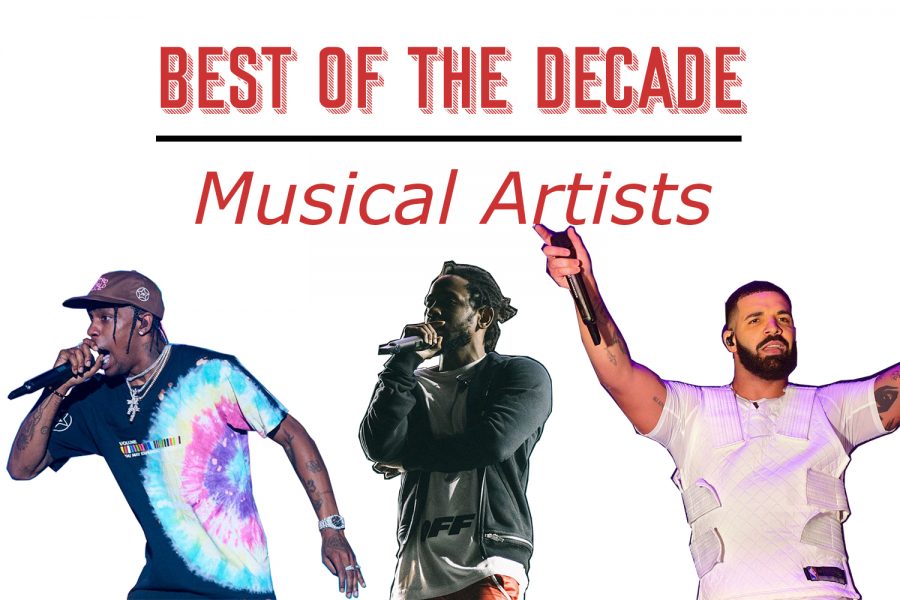 Top 10 musical artists of the decade
This was an amazing decade when it came to music. From albums like 'My Beautiful Dark Twisted Fantasy' to '21' and 'To Pimp a butterfly' and songs like 'God's Plan', 'Devil in a New Dress' and 'Formation' this decade showed that music is the best it has ever been. We've also seen a lot of amazing artists flourish during this decade. Some new, some old, and some that we unfortunately lost. Today I will share with you guys my picks for the best artists of the decade. In order for an artist to make it on my list, they have to reach certain criteria. The artists on this list must have made an impact on the music industry in this decade (2010 – now) and must have reached their peak during this decade. These are in no particular order, without further ado, here are my top 10 artists of the decade.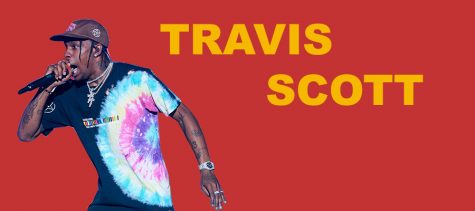 Travis Scott
"ONE DAY TRAVIS SCOTT WILL BE SOMEBODY."  These were the words of a young Jacques Webster back in 2011. Little did he know that his statement would come true by the end of the decade. Travis Scott has become a role model for the current generation. He proved to the world that if you have a goal and you set your mind to that goal and work the hardest you can it will come true. Travis Scott is seen as one of the best performers of this generation thanks to his energetic and "rage" filled shows. He dropped one of the decade's most anticipated projects with the Grammy-nominated Astroworld. Travis Scott spoke it all into existence.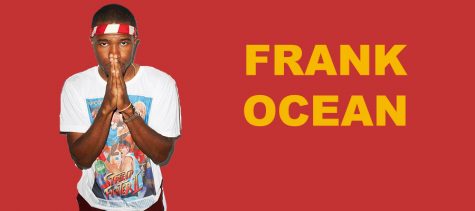 Frank Ocean
Frank Ocean made a major impact on the music industry this decade. Frank Ocean made headlines when he released his letter revealing his sexual orientation to the world as bisexual. This was a big deal at the time and began a discussion about LGBTQ representation and discrimination in the Hip-Hop community. Frank Ocean also dropped one of if not the album of the decade with his Blonde LP. Fans waited a really long time for this album and when he finally released the internet went wild. The album is still talked about to this day as if it was just released last week and I've never seen a project remain its relevance as long as this one has.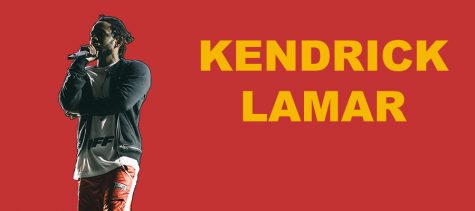 Kendrick Lamar
Kendrick Lamar had the biggest achievement of the 2010s. Kendrick Lamar released 3 critical acclaimed albums this decade with Good Kid m.A.A.d City, To Pimp a Butterfly and DAMN. He is currently known to many as the best lyricist of this generation, but Kendrick achieved something that no other rapper has in the history of rap music. In 2018, Kendrick Lamar became the first Hip-Hop artist to win the Historical Pulitzer Prize for his album DAMN. This was a big achievement for Hip-Hop as it came at the heels of a growing acceptance of hip-hop from reigning cultural institutions.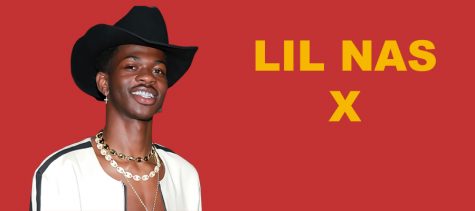 Lil Nas X
2019 was undeniably Lil Nas X's year. His single Old Town Road literally took the world by storm, all thanks to the power of social media and self-promotion. Old Town Road became the longest song to stay at #1 on the Billboard Hot 100 list in the history of the Hot 100. Lil Nas X also showed the music industry how much social media and meme culture can impact a song's sales. Lil Nas X also did something that most artists would never do. When Lil Nas X was at the height of his career he came out to all of his fans on the final day of LGBT History Month. Lil Nas X did this knowing that his fame would be in jeopardy, showing the world that you can do anything you set your mind to, no matter how different you are.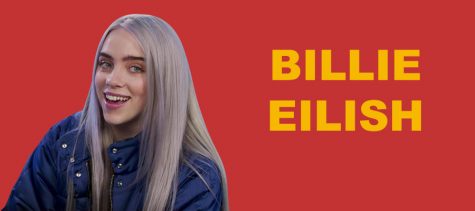 Billie Eilish
Billie Eilish took the world by storm in such a short amount of time. She is now the youngest artist to be nominated for a Grammy in all four of the academy's top four categories. She sold out her 2019 headlining tour. She's performed at some of music's biggest award shows and music festivals and she is one of if not the youngest to do it. This upcoming decade should be an amazing one as Eilish continues to grow as a person and as a musician.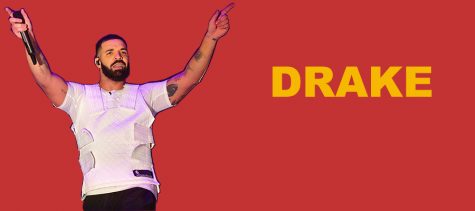 Drake
I know what some of you might be thinking, Drake has been around since before the 2010s, why is he on this list? I included him on this list because of the impact he has made this decade. It all started with the release of his album "Nothing Was the Same" which has now spent 6 straight years in the Billboard 200 Chart. He is 1 currently one song away from tying the all-time record for most career Hot 100 entries.  Drake paved the way for the new era of Hip-Hop and Rap and is currently known as the number one artist in the world right now.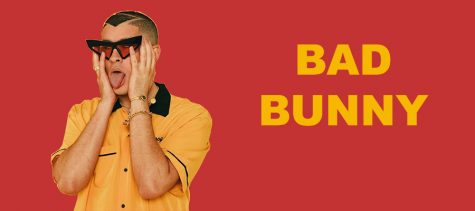 Bad Bunny
Bad Bunny took the music industry by storm all of 2019. He did an amazing job representing the Latino culture by constantly dropping hit, after hit, after hit all summer long this year. Bad Bunny collaborated with dozens of artists these past 2 years like Cardi B, Drake, and frequent collaborator J Balvin. Bad Bunny showed that the new wave of reggaeton and urban music is coming soon and will leave a long-lasting impact on the music industry this upcoming decade. For Bad Bunny, this is only the beginning of more success to come.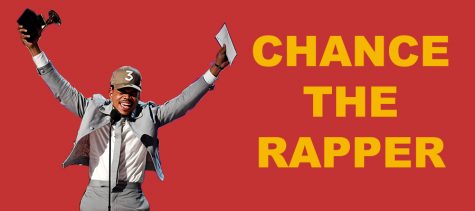 Chance the Rapper
2016 was Chancelor's year. Chance the Rapper was featured on Kanye West's The Life of Pablo LP and was also given writing credits on multiple songs on that project, but this was only the start for Chance. Prior to this, Chance dropped 2 critically acclaimed mixtapes, 10 Day which he wrote during his 10 days suspension from high school, and Acid Rap which is still labeled as his best work to this day. This made fans beyond excited to see what his next mixtape would sound like. Chance did not disappoint. Chance the Rapper dropped Coloring Book (also known as Chance 3) to critical acclaim from fans and critics alike. Chance the rapper went to become the first independent artist to win 3 Grammys with the release of the Coloring Book mixtape. Although things haven't been the same for Chance with the recent release of his debut album. Chance the Rapper made Grammy history that will be remembered for years to come.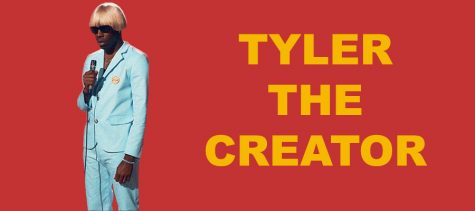 Tyler, the Creator
Tyler the Creator is a perfect representation of musical growth and maturity. If you were to listen back to the projects he released at the beginning of the year and compare it to his most recent release 'IGOR' there would be a major difference. Tyler has shown the world that sometimes stepping out of your comfort zone could lead to amazing things. Tyler would always say that he wanted to make the music he's releasing now but he was afraid of stepping out of his comfort zone and venturing out to different sounds. Tyler showed insane growth this past decade and he has talked about making even more music out of his comfort zone. We shall wait and see what Tyler has in store for us next in the years to come.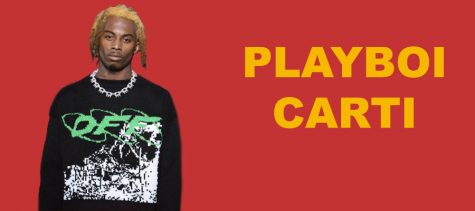 Playboi Carti
Love him or hate him, Playboi Carti has made his mark in the Rap industry this decade. Playboi Carti is well known for his unique style, whether it's the iconic Baby Carti voice as used on songs like Kid Cudi, or his nearly understandable verse on Tyler the Creator's single 'Earfquake', Carti has sparked multiple debates between the older and younger generations. Despite all of this, Carti has is looked as a role model for many teens when it comes to his music and fashion. He is currently one of the top performers out right now with mosh filled sets and is on the verge of releasing his most anticipated project yet, Whole Lotta Red. Playboi Carti is here to stay.