New after school concession stand attracts students
Like a true entrepreneur, business teacher Lisa Shaw found a money-making solution to a common student problem: hunger pains after school.
The BPA student organization she helps sponsor has recently begun selling snacks such as chips, Gatorade, candy, Pop-tarts, and cookies, outside of her classroom to help raise money for the group and other school needs.
"Well since I'm in charge of an after school tutoring program, kids are always hungry," teacher Lisa Shaw said. "So I thought that maybe if we had a snack shack after school, that would be a good way to help the students from their hunger."
Junior Damaris Hernandez supports the snack shack and what they're doing for the students after school.
"I think that it's really awesome because if students get hungry they can just go there for some snacks," Hernandez said.
Students have volunteered to run the snack shack along with Shaw.
"It's going pretty well," senior Travis Carnline said. "There's always hungry students after school and I think it's a great way to raise money for the other academies."
Senior Ana Cancion says it really benefits all Akins students especially because they are the ones buying the snacks.
"It's going really good, especially when they announce it on the intercom, most people go those days," Cancino said.
Because of school restrictions on the length of a fundraising activity, Shaw didn't know if BPA would be able to continue throughout the rest of the year. She proposed that some of the money would go to each academy to keep it open longer than normal.
"Since we can't do fundraising for the entire year, maybe we can keep the snack shack open by giving some of the money to the academies, so it benefits not only us but the school as well," Shaw said.
Various students have different opinions on whether it should stay open all year or not and how they use it.
"I don't know if it would be good because we already have Chick-Fil-A and the food truck, but if it benefits the school and the students, then I think it'd be a good idea to keep it open," Dechen said.
Junior Christopher Collin Remington thinks that the snack shack benefiting the school is a good idea.
"If it makes the students happy and actually benefits the school, then yes, it'd be a great idea for them to continue all throughout the year," Remington said.
Dechen thinks that the snack shack sells a lot of junk food.
"I love what they sell, but I think they should sell other items like granola bars or other things that are healthy snacks," Dechen said.
The BPA students plan on using part of the money to travel to Houston in March for state-level competitions.
About the Writer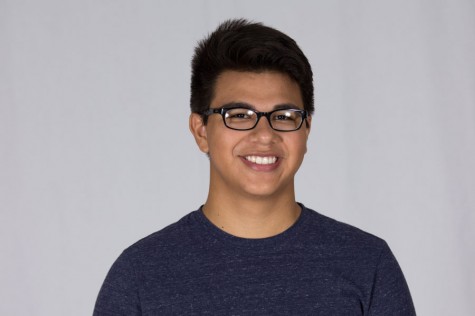 Mark Vallejo, Entertainment Editor
Grade: 12th




Academy: AHA




Year on Staff: 3rd






Why they are on staff?: The simplest answer: I enjoy writing.




What...