Students participate in first ever science fair
CTE conducts educational event; winnners soar to regionals in competition
The first science fair in the school's history recently gave students from various backgrounds across campus to show off how they apply the scientific method in an assortment of career fields.
The Career and Technology Education department took the lead in organizing and conducting the science fair, which featured 60 projects with topics ranging from perfume's effect on men's blood pressure to rocket propulsion to effective study habits. The top winners from the school fair will advance to the Austin Energy Regional Science Festival.
Principal Daniel Girard encouraged the CTE department to organize a science fair after attending the Intel International Science and Engineering Fair and being impressed with the work of students.
"I think students and teachers and teachers went through a lot of effort and some of the projects I saw were pretty thoughtful," Girard said. "We'll see how they do at the next level. I'm really looking forward to next year's fair and I would love to see many more projects."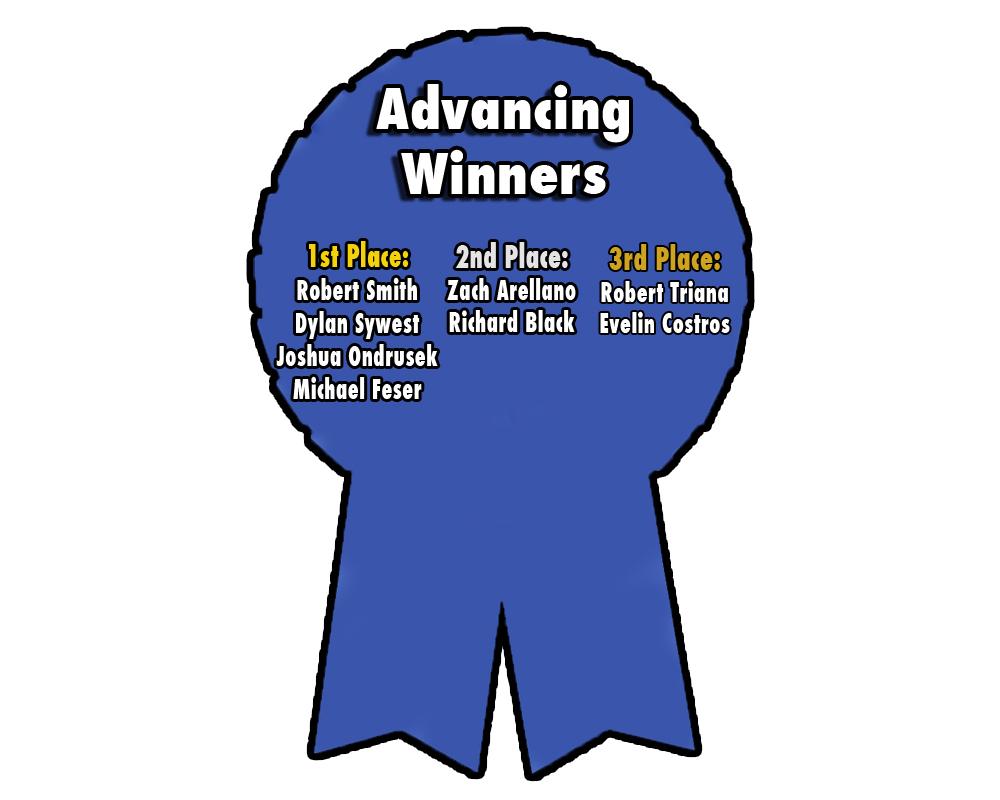 Seniors Michael Feser Joshua Ondrusek, and Dylan Sywest Ranked first in Engineering: electrical and mechanical at the science fair are advancing to The Austin Energy Regional Science Festival. As a team the boys designed a storage system that solves storage needs in a more universal capability allowing the consumer to meet the needs of what ever he needs of the storage and its not limited to certain things it goes beyond the imagination
"I thought the science fair went well. There was a little bit of issues with judging and the number of judges they probably could work on that next year," Feser said.
Senior Joshua Ondrusek said that he was excited to see all the different projects that were presented at the fair.
"I didn't really know all that was going around the school," he said. "I didn't know they were doing all this natural science and all kinds of other projects that they had there so it was nice to see what the school does."
Ondrusek said he thinks it is important for students to have fun with their project so they are motivated to put their all into it.
"(Students should) make sure you're actually involved in the project and it's not something that you kind of just grabbed and picked up," he said. "Because if you don't like it you wont be motivated to finish it to see it through and make sure to follow the instructions well, follow the rubric and that's what gives you the points."
Even though Ashley Carslie was overwhelmed with excitement she was feeling a bit nervous because on the day of the fair she had to present it by herself.
Her project focused on the topic of nature versus nurture with infamous serial killers. The study was over three serial killers. Her group's research topic was whether they were born killers or they were turned killers because of the way they were raised.
Carslie and her partner came up with the idea because – like all the students – they had to choose a project that had something to do with their career major, which in her case was criminal justice.
Seniors Karen Gutierrez, and Vanessa Munoz, who major in Pharmacy Tech and Phlebotomy, placed third at the fair. They focused on the topic of drug solubility, specifically testing to see if pills with capsules are more effective than those without.
"It was really fun but I got kind of nervous when the judges were asking a lot of questions," Gutierrez said.