Presidential candidate Beto O'Rourke holds rally in Austin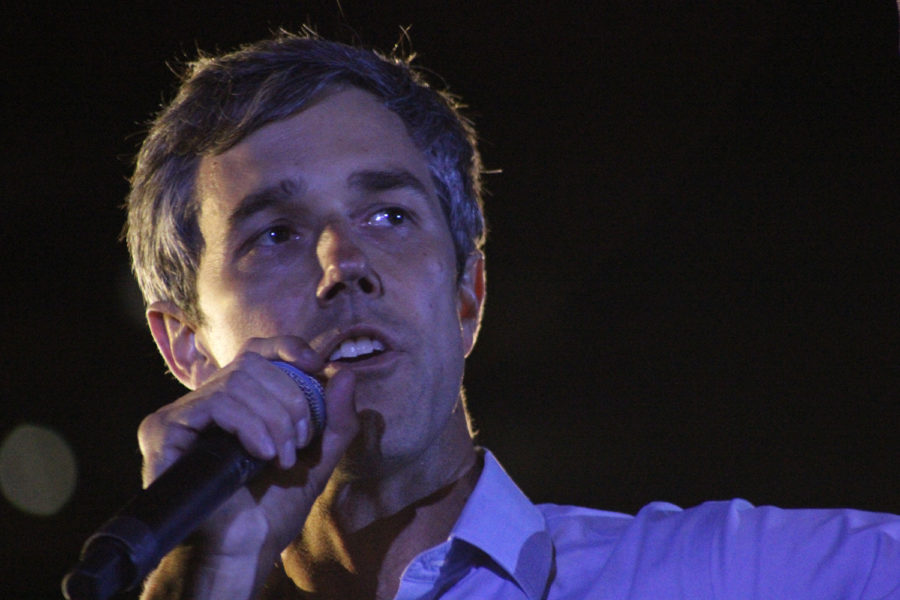 Betomania.
The term was thrown around often during the 2018 midterm elections, when former U.S. Rep. Beto O'Rourke ran against incumbent Texas Sen. Ted Cruz. While O'Rourke lost the senate race by less than 3% of the vote, he came closer to unseating a Republican senator than any Texas Democrat has done in 40 years.
He also garnered acclaim for his fundraising prowess — earning $80 million during his senate campaign — and his grassroots campaign approach, visiting every county in the state.
Now, O'Rourke is using that mania as leverage for a 2020 presidential campaign.
O'Rourke officially kicked off his campaign on Saturday, with a rally in his hometown of El Paso, followed by rallies in Houston and Austin. The Austin rally took place in the middle of Congress Avenue a couple of blocks away from the Texas Capitol, which served as the backdrop for the evening. Austin Mayor Steve Adler, State Rep. Gina Hinojosa and local musician Tameca Jones warmed up the crowd before O'Rourke hit the stage.
"(Rallies are) a cool way to engage your community," said Caroline Mangan, rally attendee and O'Rourke campaign volunteer.  "It's a good way to start a conversation."
Attendees cited O'Rourke's positivity and ability to unite as their primary reasoning for supporting him. Mangan said she thinks it's refreshing that he doesn't pick fights with other candidates or politicians.
"I like that he's not going around attacking his opponents," she said. "I think it's a refreshing voice for the Democrats in general."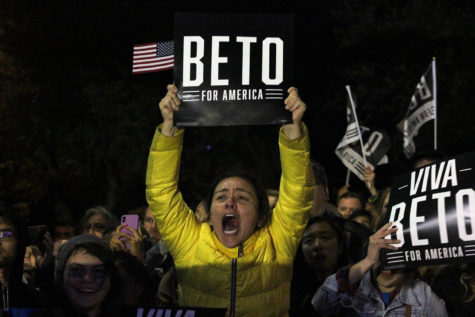 Following an introduction from a University of Texas student, O'Rourke was met with chants of "Beto." He spoke for 25 minutes, hitting many talking points that have become commonplace for progressive presidential candidates: criminal justice reform, expansion of healthcare coverage, climate change and immigration reform. O'Rourke especially touted his support of immigrants. O'Rourke often touts his hometown of El Paso as an example of a community that welcomes Mexican immigrants to the United States.
"(We will be) rewriting this country's immigration laws in our own image, the reality we see here in Austin and in the best tradition of the United States of America," O'Rourke said.
Each of his talking points was met with enthusiastic applause. Mangan said she felt as if the night was very successful. She said, while she has anxieties about the upcoming presidential campaign, she thinks that rallies are helpful for calming supporters who are nervous about the outcome.
"I think it's totally natural (to have anxieties)," Mangan said. "At this point, it's really good to have the solidarity, stay really positive and get bodies out. We've got a ways to go."
As it was the first official day of his campaign, O'Rourke closed on his intentions to run as president, once again met with applause.
"We can bring the full power of people (and) a movement to this country to ensure that we fulfill this country's priorities," O'Rourke said. "I am honored to be able to run to serve you as the next president of the United States of America."