'Devious Lick' trend leads to vandalism across campus
Students at Akins could soon face felony charges if they are caught participating in the recent vandalism because of the 'Devious Lick' TikTok trend.
Since the week of September 13, students have been vandalizing the restroom walls and removing soap dispensers, urinals, toilet paper, and sinks.
Associate Principal Manuel Garcia said that he's surprised by how big of an influence TikTok has been on Akins students.
"We have been shocked that our students are using TikTok, or are getting influenced by TikTok, to vandalize our own property," Garcia said. "It is our responsibility to make sure that we take care of our school and that's something to be proud of. We have been upset, and we're doing everything that we can to help mitigate the situation. In some areas, we have been locking the restrooms that have doors."
Garcia said that administrators have identified some students involved in the vandalism and that they're going to face severe consequences.
"
"When we fix something, for example, when we either go to a bathroom and they destroy the sink or they remove the mirror, or they take out the soap dispenser, we try to put it back,"
— Associate Principal Manuel Garcia
"If we catch you, we are going to file felony charges for destroying public property," he said. "And so the school is taking a stance on that and we're very firm. We're gonna go all out in terms of we have proof, and we find somebody that's doing that, that we are filing felony charges for destruction of public property," he said.
According to Garcia, there's not yet a monetary value estimate to the recent acts of vandalism that have occurred on campus.
"When we fix something, for example, when we either go to a bathroom and they destroy the sink or they remove the mirror, or they take out the soap dispenser, we try to put it back. And then it goes back again. They do the same thing, so it's kind of like, constantly, so at this time we don't have any monetary value of the damage," he said.
He also believes that students are behaving this way solely due to the TikTok trend.
"It is because of a social media TikTok and it's happening across the entire school district for students," he said. "It's happening in middle schools, it's happening in high schools. It happened in all of AISD secondary campuses where students are destroying their public property bathrooms, because of TikTok."
Many students and teachers also had similar reactions to the vandalism. Sophomore Angie Madrid said that the students that are behind this are "too immature" and says that this is most likely happening because there are no restrictions.
Nicholas Rodriguez, social studies teacher and football coach, said that this trend "does more damage to the individual than necessarily the property itself."
He also said that the trend is very "young and impressionable."
Custodian Bersalia Majano said (translated from Spanish) that it feels really bad that students are throwing everything around. "It's terrible that they are mistreating the school. It's a place where you come to supposedly get education, and get taught, not to vandalize," she said.
Leave a Comment
About the Contributors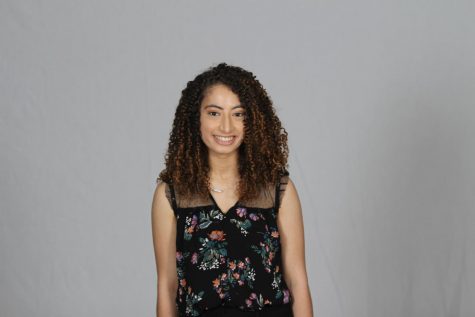 Heba Dalu, Editor-in-Chief
Grade: 12th

Academy: STEM

Number of Years on Staff: 2

Why do you enjoy being on staff? I love being able to give other people a voice and building my graphic design/journalism skills.

What do you do for fun? I enjoy hanging out with my friends, working out, reading, and hiking. 

What are your hobbies? In my free time, I like to paint, sleep in, and explore new places around Austin. 

Hopes & Dreams after high school? After high school, I hope to change our nation's healthcare system.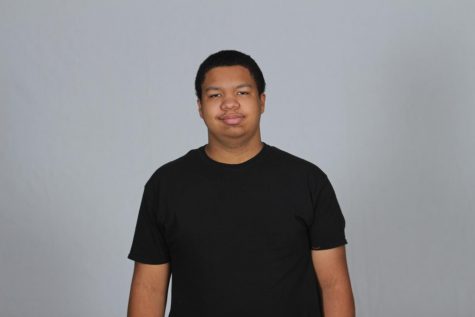 Desmin Curry
Grade: 11th

Academy: New Tech

Number of Years on Staff: 2

Title: Staff Writer

Why do you enjoy being on staff? I like to write about games or shows that I'm really hyped or passionate about

What do you do for fun? Play on my Xbox

What are your hobbies? I play video games

Hopes & Dreams after high school? Possibly military or police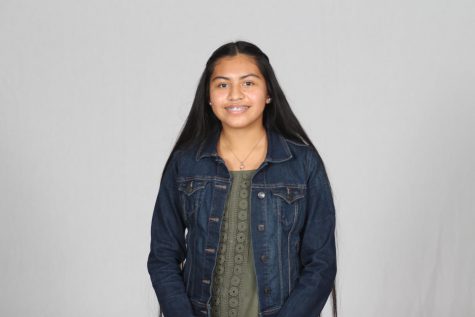 Natalia Estrada, Editor
Grade:12

Academy: New Tech

Number of Years on Staff:3

Why do you enjoy being on staff? I like to help other people as well to inform and I always learn new skills for journalism/Graphic design

What do you do for fun?- I like to go out and play games with my friends, eat some dessert and mostly watch a movie

What are your hobbies?- I love to dance Baile Folklorico, do 3-D art/ Painting, sing, and playing the piano.

Hopes & Dreams after high school?- My dream is to get into college here in Texas, study something related to forensics and then go to a University.  Also to have my own Jewelry business.

Hidden Talent (optional): I create my own Jewelry