January Omicron surge hits students, teachers hard
Half empty classrooms and large numbers of classrooms without teachers to lead instruction are signs of the impact that the Omicron coronavirus variant had on the Akins community at the beginning of the spring semester.
The pandemic has impacted students in multiple ways. For many students, COVID has slowed down the learning environment. "I would say a lot of my classmates have been absent, and so it kind of holds up teachers from wanting to do important tasks," senior Gaby Oliva said.
Some students have also felt like their social life has been restricted. "I've known a lot of people who tested positive over the break and even a lot of people that I have hung out with since we came back and they came out positive," senior Sam Laguna said. "I was in direct contact with them so it definitely makes me a little hesitant to hang out with a bigger groups of people."
Teachers have also felt the pressure of the rise in COVID cases. Teresa Grumbles, a teacher in the Advancement Via Individual Determination program, said it has been difficult to keep students on the same page when they have been absent for so long.
"It's really difficult to move forward when you don't have a full class," Grumbles said. "I'm afraid to go too far into our curriculum, if half of my kids are out. So I've been taking it really slow. And I know for some of my students, it's probably been boring, and it's been boring for me, too, because I want to go fast. But I have to go slow, so that I can give my students who are having a quarantine a fair shot at success in my class."
Both students and teachers have wide-ranging concerns about the impact of the pandemic on school.
For example, some students have concerns about doing assignments on BLEND. "(Teachers) just keep integrating the assignments on BLEND so that students who aren't here know what to do," Laguna said. "I wasn't here, second half of last week, and I got two assignments that I did. I was only supposed to do one of them, but I didn't know."
In addition, students also have concerns over spreading the virus despite COVID protocols.
"I do think that the situation is getting pretty lenient," Oliva said.
"That's something that it's kind of been in a lot of places like even with the elementary schools where if you're vaccinated, and even if you tested positive the day before, but you're not really symptomatic, then you can come back to school. And that's a little scary just because we've been told that even if you're asymptomatic, even if you don't feel sick, that you can still spread it."
Some teachers are critical of the school district's response to the pandemic.
"I feel really frustrated because if the district had allowed for us to all work virtually for a couple of weeks, I feel like this wouldn't have happened," Grumbles said. "I don't think they have handled it well at all. We don't have enough teachers. There are not enough substitutes. Our classes have 50 percent fewer students. So that makes it really difficult to teach and for students to learn."
Leave a Comment
Donate to The Eagle's Eye
Your donation will support the student journalists of Akins High School. Your contribution will allow us to purchase equipment and cover our annual website hosting costs.
About the Contributors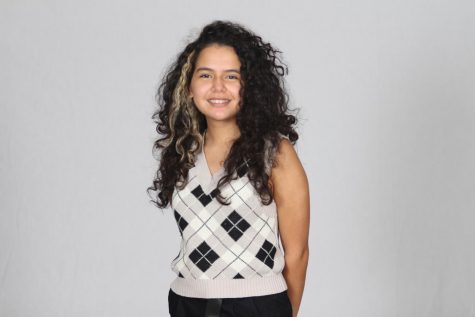 Maria Galo, Staff Writer
Grade: 12th

Academy: AHA

Number of Years on Staff: 1

Why do you enjoy being on staff? I get to share my opinion on a public platform

What do you do for fun? Go out with friends, watch my favorite shows, listen to music, create choreography

What are your hobbies? Recording vocals, making art, baking, dancing, or editing

Hopes & Dreams after high school? To achieve a career in music (performance or producing)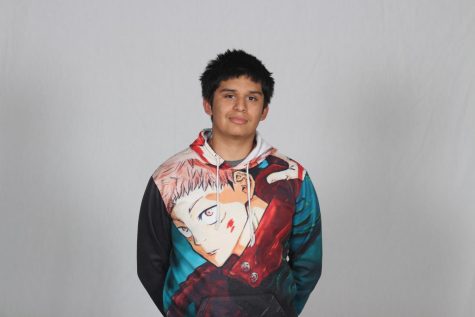 Gabe Ojeda, Staff Writer
Grade: 12

Academy: New Tech 

Number of Years on Staff: 2end Year

Title: Staff Writer/ Online Editor 

Why do you enjoy being on staff? I enjoy writing stories that are fun for me

What do you do for fun? Play games and sports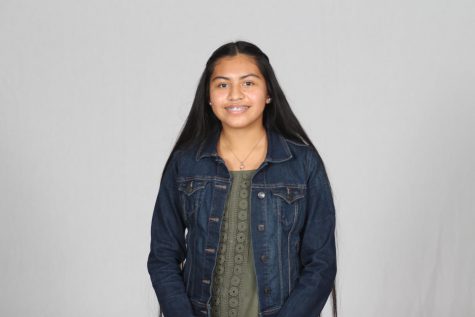 Natalia Estrada, Editor
Grade:12

Academy: New Tech

Number of Years on Staff:3

Why do you enjoy being on staff? I like to help other people as well to inform and I always learn new skills for journalism/Graphic design

What do you do for fun?- I like to go out and play games with my friends, eat some dessert and mostly watch a movie

What are your hobbies?- I love to dance Baile Folklorico, do 3-D art/ Painting, sing, and playing the piano.

Hopes & Dreams after high school?- My dream is to get into college here in Texas, study something related to forensics and then go to a University.  Also to have my own Jewelry business.

Hidden Talent (optional): I create my own Jewelry