Mask-optional policy leads to mixed feelings at Akins
Until the week before Spring Break, most students at Akins still had not shown their full faces on campus because of the Austin school district's mask mandate that was approved just before the school year started.
That has slowly started to change after the school district dropped the mask requirement and approved an optional masking policy starting on March 7. A few students stopped wearing their masks indoors while on campus as soon as possible, but the majority of students and staff kept wearing their masks before and after Spring Break.
The district updated its COVID-19 safety protocols on masking after the Centers for Disease Control and Prevention announced new guidelines that allow vaccinated people to not wear masks indoors if they live in counties considered low or medium risk. The City of Austin and Travis County have been classified as low risk by the CDC since late March and emergency orders requiring masks ended on March 23.
Every week that has passed since then, the number of students seen indoors without wearing masks has slowly started to increase, but there are still large numbers of students wearing masks on campus.
"I just feel like it is better that people can see your emotions and see you better," senior Ian Holmes said. "They can also see when you're smiling when you're frowning when you're laughing, and just help people get a feel for the better you."
For others, they are not excited about seeing so many people without wearing masks in their classes. Senior Grettel Ayala said she still worries about the spread of COVID-19 among her family members even if Travis County is considered low risk right now.
"I still fear getting sick, because if I get sick, then my little brother, possibly my mom and other relatives can get sick, and even my friends and teachers," she said.
She also mentions her opinion on the optional mandate.
"I just feel like we should still wear our masks because people will and still go out with COVID, and it is just safer for us right now," she said.
More teachers have also stopped wearing masks indoors although there are some that are still not comfortable with going mask free. Science teacher Enrique Reyes said he prefers for students to wear masks in class for more than just protection against the spread of COVID-19.
"I definitely prefer students to wear masks in my class not just because of COVID but also because it's just good for germs," he said. "And I have a small baby at home and so it's just better if I do not come homesick."
Leave a Comment
Donate to The Eagle's Eye
Your donation will support the student journalists of Akins High School. Your contribution will allow us to purchase equipment and cover our annual website hosting costs.
About the Contributors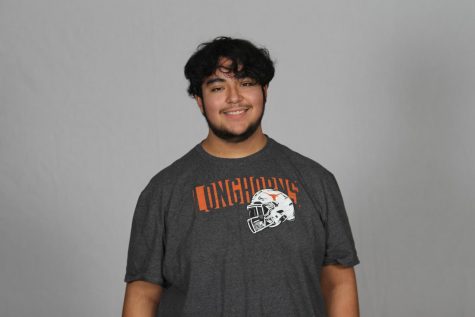 Mario Sanchez
Grade: 12th

Academy: STEM

Number of Years on Staff: 1st year

Title: Staff Writer

Why do you enjoy being on staff? I enjoy being on the staff because I get the chance to show out my writing creativity.

What do you do for fun? I work in my free time, I work at Walmart and I play video games

What are your hobbies? I work, I read. I play video games

Hopes & Dreams after high school? one of my hopes is to become an Ordnance officer and to compete for my certifications in welding, and Fabrication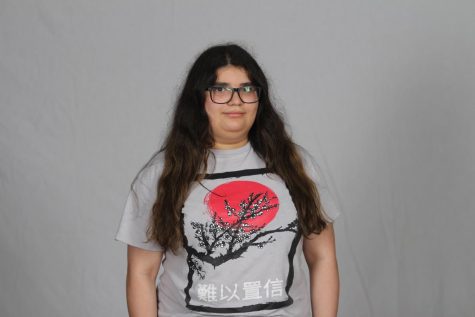 Raquel Gonzalez, Staff Writer
Grade: Senior (12th)

Academy: New Tech

Number of Years on Staff: New

Title: Staff Writer

Why do you enjoy being on staff? Because I want to help the newspaper to be interesting and all about the juicy drama appealing to our main audience to get everyone to talk about it.

What do you do for fun? Drawing

What are your hobbies? Chilling out and Playing video games

Hopes & Dreams after high school? Travel the world and maybe settle down