Students struggle with staff shortages
Wellness program works to alleviate job pressures for teachers feeling burned out
Since Akins switched back to in-person teaching in 2021 there has been a staff shortage of teachers that has been affecting students learning.
Without there being enough teachers to cover all classes, the campus has had to rely on substitute teachers to monitor students. While some substitutes do the best they can to provide lessons, many are not able to provide direct instruction to students whose only instruction instead comes from online lessons posted on the district's online learning management system called BLEND. Without direct instruction from a teacher, students worry that they are missing out on important lessons.
Several teachers resigned at the end of the last school year and some positions were never filled at the beginning of the school year. According to Austin ISD's jobs posting website, there are openings at Akins for speech, special education math, Spanish, math, science, social studies, and special education science.
In August, the Texas State Teachers Association released the results of a survey that said that 70 percent of teacher members were "seriously considering leaving the profession as they ended a difficult school year last spring. The number was the highest ever recorded in the survey, which has been tracking Texas teachers' concerns for more than 40 years, and it was a significant jump from the 53 percent who expressed similar feelings the last time the survey was conducted in 2018.
Many teachers have said that job pressures have made them feel burned out, leading them to quit their jobs. Meg Kozel, who runs Akins' Student Support Services office, applied for grant funding to facilitate a Teacher Wellness Program at Akins this year. The program, which career tech teachers Loraine Tijerina and Cecilia Gutierrez help coordinate along with Kozel, is aimed at helping teachers "destress and feel more supported while they are at work.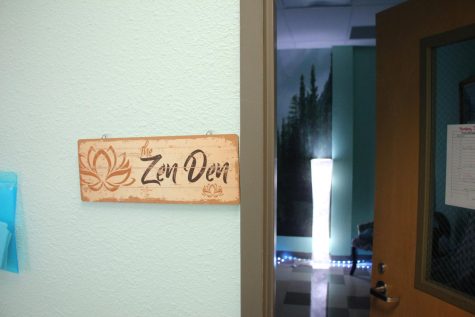 The program includes the creation of a "zen room," a monthly teacher chat support group, a walking club, and chair massages. Also, dance teacher Morgan Eddy has been providing weekly after-school yoga sessions for teachers.
"We wanted to establish and maintain multi-level systems that provide innovative new things and tangible resources and assistance for staff self-care," Kozel said. "This will in turn improve the overall campus climate and learning environment."
Kozel said that by helping teachers with self-care, she hopes it will in turn benefit students.
"You probably can tell when like your teachers are having an off day," Kozel said. "Like it comes out in the classroom. And we're human, that happens to all of us. But it all comes back to we are here because we care about humans. We care about you."
Sophomore Nancy Tambunga, who is in a geometry class without a permanent teacher since the beginning of the school year, said it has been a difficult learning experience.
"It's kind of hard. You're not learning everything. We're not getting the full lesson," she said.
Senior Veronica Valdez, who is in a speech and debate class without a permanent teacher, said it's difficult for her to understand the actual material she wants to learn from the class because she has a full-time sub as her teacher.
"I feel like that I can learn in that class, but still there are some things that I'm not feeling challenged in that I wish I was to be able to better my academics," she said.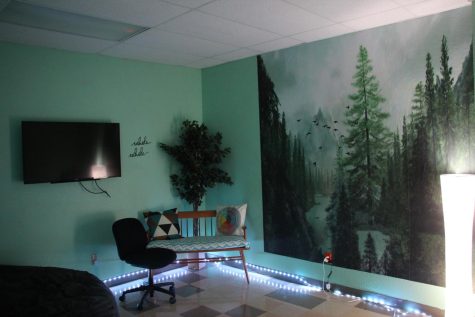 Students with full-time substitutes as teachers said it's not because they aren't trying, but it's just because it is harder to learn from a teacher who is not experienced or certified to teach that subject.
Science department chair Christiana Jenschke is in charge of managing the grades for all the students without a permanent science teacher in addition to her own classes since last school year. At one point was responsible for over 600 students. Some of these students have not had a proper science class since the start of online learning in 2021 and it's showing in their grades and participation.
"A teacher is needed and there's some kids in there who could be, could have had the possibility to be really excited by science and want to go into science for their field of study and careers and we might have missed those," Jenschke said.
Since the beginning of the school year when there were more teacher vacancies, one new chemistry teacher was hired and now all science students have a permanent teacher. However, the campus still needs to hire another science teacher and classes are overcrowded because those without teachers were consolidated into larger classes that do have permanent teachers.
The math department has also struggled with being understaffed so far this year. Math department chair Christopher Aguilar said that they haven't had any additional new hires since the beginning of the school year, but they do have some interviews lined up with potential candidates.
Counselor Margarita Moreno said Austin ISD and Akins administrators have been working to recruit teachers, but they are struggling along with schools all over the country to hire enough teachers.
Moreno said teachers are getting multiple job offers, they have options on where they want to work and can decide what they like better in each offer. Some teachers have the choice of a 15-minute drive to a different school but a 40-minute drive to Akins. They choose what is easier and works for them.
She said it's hard to say how long this problem will continue; however, she is hopeful that when some college students graduate in December that they will be seeking jobs and come to work at Akins.
Leave a Comment
Donate to The Eagle's Eye
Your donation will support the student journalists of Akins High School. Your contribution will allow us to purchase equipment and cover our annual website hosting costs.
About the Contributors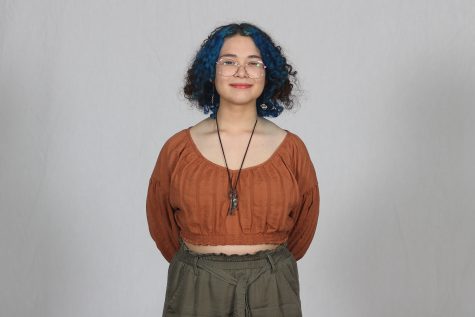 Kairi Natal
Grade: 10

Academy: new tech 

Number of Years on Staff: 1st year

Title: photo editor 

Why do you enjoy being on staff? its fun 

What do you do for fun? read 

What are your hobbies? photography 

Hopes & Dreams after high school?  i dont know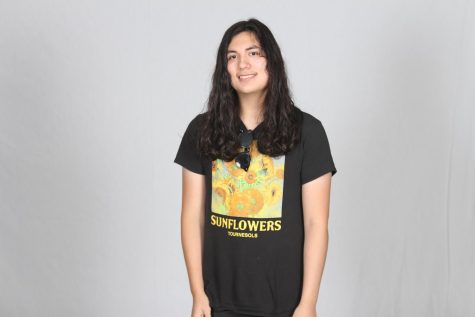 Roberto Ramirez, Co-Editor-In-Chief
Grade: 12

Academy: ECHS

Number of Years on Staff: 2

Title: Co Editor-In-Chief

Why do you enjoy being on staff? I enjoy being on staff because I always felt like the torch of journalism needs to be passed down for generations to come, including me.

What do you do for fun? Playing video games, reading.

What are your hobbies? Photography and playing chess.

Hopes & Dreams after high school? I hope to be a journalist a while after high school and make music just for fun.