Esports comes to Akins as a new program encouraging students to participate
Since late March, a group of students can be found regularly playing video games in Carlos Lopez's classroom after school and no one is shutting it down. In fact, Lopez, an information technology teacher, is helping them.
It's all a part of a new after-school esports club that Lopez has organized as the first competitive video game team at Akins, which is at least temporarily known as the "Beak squad Esports of Akins Kinship Syndicate."
In recent years, esports, short for electronic sports, has grown in popularity and acceptance as a competitive event at high schools and colleges across the country. esports often takes the form of organized, multiplayer video game competitions individually or, as teams. The most common video game genres associated with esports are multiplayer online battle arena (MOBA), first-person shooter (FPS), fighting, card, battle royale, and real-time strategy (RTS) games.
Currently, the Akins esports team, operates more like an after-school club, but it does compete against other schools in Austin and in Texas. The group got started with some financial support through the Prime Time after-school program. Currently, the Akins teams play in leagues like Generation Esports and PlayVS, which each have regional leagues and groups that they compete in. Other Austin schools include LBJ, North East, Navarro, and Crockett. However, other schools are interested in getting started, but the Prime Time grant program can only help schools that have certain financial needs.
So far the Akins team has competed in Mario Kart, Splatoon, Rocket League and Super Smash Bros. Lopez said that until he and the team are able to have more access to equipment, he's only able to serve about 10 -15 students a day at the most. "Match days are also kinda crazy and until we get a group of returning leader-type kids to run matches it's impossible to do this by myself," he said.
Eventually, Lopez said he hopes to have students compete with the Texas Scholastic Esports Federation (TXSef) and "The Network of Academic and Scholastic Esports Federations". However, the University Interscholastic League (UIL), which is the state's main rule-making authority for student competitions, is considering adding esports as an official competition that students can compete in.
The Akins Esports team's current goal is to make it to the Texas Scholastic Esports Federation State tournament in Arlington at their sports arena and compete in person, Lopez said. The students that participate in the esports team are typically students in Lopez's computer networking and maintenance classes with a few exceptions. Some learned about the club from the school website or just by word of mouth. Many say they joined the team for the love of the competitive nature of gaming.
"I mean, sports aren't about getting being athletic or going out and playing games. It is about the competitive nature of it. That's the whole point," junior Jaden Howerd-Reagen said. Junior Renzo Montgomery said he enjoys esports because it is more welcoming to those without a lot of specific physical characteristics.
"You don't really need to have the same physical capabilities, but that only makes it like it's not as biased towards, like genetics I mean, it's still like a sport," he said. "It still takes a lot of skill and maybe even more skill, since you can't just have like a height advantage or size "
Just like any other sports team, they have some challenges to overcome other than technical difficulties. Freshman Justice Ybarra said the team is still working on maintaining their cool in stressful situations and listening to instructions for each game.
The esports team is willing to put in the work, like staying after school and practicing to improve, Montgomery said.
"Trying to compete against these guys in practice. I mean, they're really good. But in trying to go to esports it's really hard to just stay late all the time." And as the team grows and expands in the near future Lopez said as the team grows and expands in future years, he hopes the esports team is a character-building experience for Akins students.
"Being a part of a group gives you that experience of being like a good teammate and learning what a teammate is like, and then also gives the opportunity for leaders to rise up and I want those leadership opportunities for students."
Leave a Comment
Donate to The Eagle's Eye
Your donation will support the student journalists of Akins High School. Your contribution will allow us to purchase equipment and cover our annual website hosting costs.
About the Contributor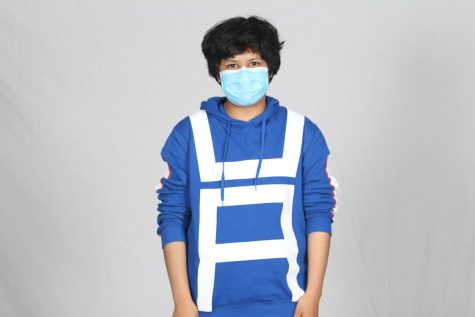 Rudy Morales, Staff Writer
Grade:  10th 

Academy: AHA 

Number of Years on Staff: My first year

Title: staff writer 

Why do you enjoy being on staff? I like how it opens opportunities for my future that I would have never known about.

What do you do for fun? Skateboarding and making music. 

What are your hobbies? Drawings, Animation

Hopes & Dreams after high school? Maybe work in animation tho I have no idea