Calling out sexual harassment necessary to prevent it
"All are welcome!"
The Austin Independent School District prides itself on providing a safe and healthy school environment for all of its students; however, there is an overlooked sexual harassment issue among schools nationwide, which unfortunately includes Akins.
Some of the most blatant and obvious types of sexual harrassment — catcalling in hallways, rude sexually explicity gestures and large groups targeting victims — is still more common place on school campuses, making some students feel unsafe. And victims of this kind of sexual harrassment believe that the response to this type of behavior is lacking or almost non-existent at both the national and local levels.
The lack of action to provide a school environment that is safe for all races, sexes, and genders is disappointing, to say the least. Sexual harassment has been unfortunately prevalent in schools nationwide for centuries and is engrained into student life. The American Association of University Women did a survey report on sexual harassment on school campuses nationwide in 2011-12 describing their findings on percentages of students affected by sexual harassment.
The report, using 1,965 students from grades 7-12, found that 48% of students surveyed experienced some form of sexual harassment in 2011-12 and found that 87% said that it harmed them. The bulk of this harassment was verbal, such as sexually degrading comments, and inappropriate jokes and gestures but physical harassment was all too common. The consequences for this type of abuse, as revealed by the AAUW, was that 22% of girls versus 14% of boys have had trouble sleeping due to sexual harassment, 37% of girls versus 25% of boys avoided school, and 10% of girls versus 6% of boys changed the way they went to and from school.
These percentages are sickening. No person should be made to feel threatened and feel discriminated against in schools. Especially if school is meant to be a safe space for students. I was surprised to hear about this type of behavior happening at Akins from a friend who told me about her own personal experiences with it and the experiences of her friends.
These experiences have shocked me and left me feeling disgusted with my fellow Akins students. In one example, I was told that a female student tried to discuss boundaries within a relationship. The guy was not OK with it, and continued to push and shove her until she broke it off. Not only this, when she was with her friend group in the campus playing a game of hide and seek, she was alone with a guy that went up to her and grabbed her without consent.
He kept continuing to throw himself at her until she went back, ultimately quitting the game. She then didn't feel like doing anything that week. She said she felt that it was "wrong to be happy."
What's even more saddening is that there are probably many more stories and testimonies of people here on campus that have not been revealed due to either fear for their safety or fear of reprisals, as many of these stories are twisted around and ultimately blame the victim.
While AISD does give us, the students, the right to report any forms of dating violence or sexual harassment via the AISD Student Complaint Form, the district still struggles to contain the harassment going on district-wide when it is their legal obligation to do so, according to Title IX of the Education Amendments of 1972. Schools are homes for most of these students, and homes are meant to be places of love, learning, companionship, and empathy.
A home is not a home if there's malicious name-calling, apathy, ignorance, or harassment. While I'll be realistic and say that there won't be any miraculous changes with this story, I'll at least know that I have acted as a proxy for these hidden stories, and for the hidden figures who have suffered through it.
By turning a blind eye at this form of sexual harassment, we simply allow this type of behavior to proliferate. But with this, we do have a call to action, and it's time that we start using that power. You, the student, have the power to report any forms of sexual harassment and ensure a safe and welcoming environment for these victims. Stand out and speak out.
Leave a Comment
Donate to The Eagle's Eye
Your donation will support the student journalists of Akins High School. Your contribution will allow us to purchase equipment and cover our annual website hosting costs.
About the Contributors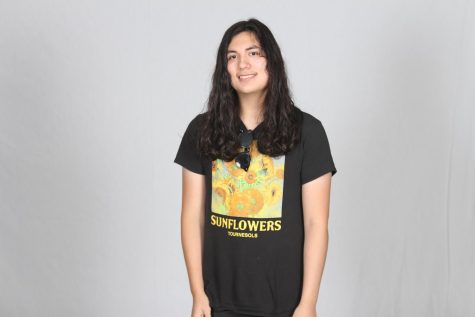 Roberto Ramirez, Co-Editor-In-Chief
Grade: 12

Academy: ECHS

Number of Years on Staff: 2

Title: Co Editor-In-Chief

Why do you enjoy being on staff? I enjoy being on staff because I always felt like the torch of journalism needs to be passed down for generations to come, including me.

What do you do for fun? Playing video games, reading.

What are your hobbies? Photography and playing chess.

Hopes & Dreams after high school? I hope to be a journalist a while after high school and make music just for fun.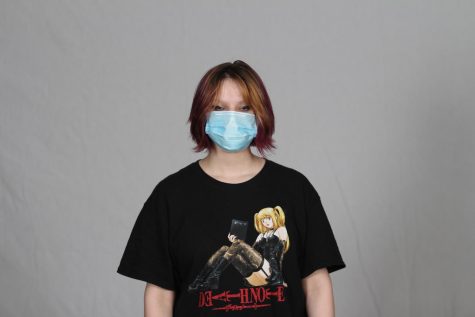 Cassidy Smith
Grade: 12

Academy: AHA

Number of Years on Staff: New

Title: Staff Writer

Why do you enjoy being on staff? I was able to use a new form of digital art that I'm not used to and I'm doing it as a job

What do you do for fun? Playing cold war and art

What are your hobbies? I like drawing and sometimes baking

Hopes & Dreams after high school? I go on and live a comfortable life preferably living with friends