Abbott's new trans youth proposal is unconstitutional
Gov. Gregg Abbott and other conservative state leaders have used the transgender community as political punching bags for years.
Gov. Abbott and Texas Attorney General Ken Paxton are doing their best to set in stone new rules that could rip apart families that support their transgender children by giving them what is known as "gender-affirming care."
I believe this is wrong because it violates individual rights, constitutional rights, and the Hippocratic oath used by people who work in the medical field.
In mid-February, Paxton issued a non-binding legal opinion that equated gender-affirming care with child abuse. Abbott followed that with a letter directing the Texas Child Protective Services to open investigations into families that provide this care to their children.
Gender-affirming care is defined as judgment-free, individualized care oriented toward understanding and appreciating a person's gender, according to a definition provided to the Texas Tribune by Areana Quiñones, executive director for the Texas nonprofit organization Doctors For Change.
Typically, this means investing time to allow kids to socially transition instead of focusing on medical treatment. However, sometimes more medical support is needed for the child, requiring hormone blockers to give a transgender child time before deciding what permanent transition-related treatment they want.
The state has opened several welfare investigations into parents of trans children ever since Abbott issued his directive on Feb. 22. Several lawsuits have been filed to halt the state from proceeding with the investigations, which could result in children being removed from their homes if their parents are convicted of child abuse.
Paxton has asked the Texas Supreme Court to intervene in allowing child abuse investigations into parents of transgender children. His request came days after a Texas appeals court reinstated a temporary injunction blocking the investigations.
The idea that gender-affirming care is child abuse is upsetting to me because it violates morals and rights the individual was granted at birth as well as disrupts our so-called constitution was made for the individual.
Teachers are also upset by Paxton and Abbott's actions because they are required to report cases of suspected child abuse to Child Protective Services. This effort can only worsen the trust issues that transgender children and parents have with the public education system.
This is particularly concerning, considering the results of a 2018 study by the American Academy of Pediatrics revealed alarming levels of attempted suicide among transgender youth.
More than half of transgender male teens who participated in the survey reported attempting suicide in their lifetime, while 29.9 percent of transgender female teens said they attempted suicide. Among non-binary youth, 41.8 percent of respondents stated that they had attempted suicide at some point in their lives.
The findings of the AAP study emphasize the urgency of building welcoming and safe communities for LGBTQ young people, particularly transgender youth. Abbott and Paxton's recent actions will only exacerbate the problems that transgender youth experience, including family rejection, bullying and harassment, and feeling unsafe for simply being who they are.
Leave a Comment
Donate to The Eagle's Eye
Your donation will support the student journalists of Akins High School. Your contribution will allow us to purchase equipment and cover our annual website hosting costs.
About the Contributor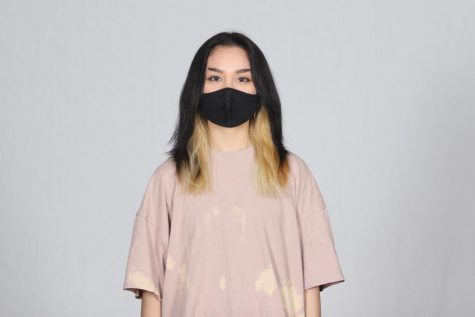 Vy Nguyen, Staff Writer
Grade: 12th

Academy: STEM

Number of Years on Staff: First Year

Why do you enjoy being on staff? I like learning new things.

What do you do for fun? I like to read and watch horror.

What are your hobbies? I paint and make digital art.

Hopes & Dreams after high school? I want to work in an art studio and or teach art.