Texas lawmakers ignore gun law demands
After a year since the Uvalde school shooting, Legislature hasn't made needed reforms
Over the past year, there has been a significant increase in gun violence in America. It has led to 14,600 deaths in 2023 so far. That includes teens and children to 17 years old with 637 dead and 1,525 injured according to the Gun Violence Archive.
With all this gun violence one can't help but wonder what lawmakers are doing to fight this surge. This is especially timely with the anniversary of the terrible mass shooting at an elementary school in Uvalde on May 24 last year. The shooter was a former student of the same school, who bought an AR-15 rifle and thousands of rounds of ammunition legally as soon as he turned 18. He had previously tried to gain one illegally by asking two people to obtain a gun for him. Eight days later he went to his former elementary school and killed 19 students and two teachers.
We believe that laws to reduce gun violence should be passed in the Texas Legislature, NOW. These bills, although unlikely to be passed, would benefit and increase gun safety in the state of Texas, and decrease gun violence. Since the mass shooting in Uvalde, no major action has been taken to prevent other mass shootings.
In an article by Christopher Hooks, who writes about Legislative action for Texas Monthly, he wrote there have been 19 mass shootings in Texas since the Legislature has been in session. As Hooks mentions multiple instances not only in Texas but the whole country, the number of mass shootings continues to be on the rise. And at the national level, according to an article by the Washington Post more than 200 people have been killed and 428 have been injured in mass shootings so far this year.
Still, the Texas Legislature continues to ignore the problem and turn away from calls for gun control laws.
With Uvalde and the most recent shooting that happened at a mall in Allen, Texas, the Senate has instead recently approved a bill that would ban children from receiving gender-affirming care according to Alex Nguyen who writes for the Texas Tribune. While access to gun control remains untouched, there continue to be bans placed on care for transgender children. As the number of those injured rises, there's no action to seek change, while they continue to remove access to gender-affirming care. The Legislature shows their motives as they remove the help for children to feel comfortable in their bodies and enable their lives to stay at risk from guns.
Despite all of these mass shootings and all of these lives lost. Conservatives won't budge on passing gun control laws. Why is that? Well, it comes down to the fact that many conservatives view gun ownership as a sacred right. They believe that these gun control laws will infringe on their 2nd Amendment right to own guns. Senator Kevin Cramer of North Dakota commented on why he doesn't support gun control, saying that he believes voters would probably throw him out of office. That's another reason why conservatives don't support these gun control bills. They don't want to pay the political price for protecting their citizens. They want to get re-elected and these bills could hurt their chances at reelection.
One solution to the gun problem is gun control laws. These bills don't prevent people from owning guns. They still allow people to access guns, however, they make the public safer by making sure guns don't get into the wrong hands. Most people support gun control laws, so Conservatives shouldn't have to worry about the political fallout of their actions. In fact, they'll gain public support for their initiative.
In particular, we support a bill that was filed — and supported by the family members of victims of the Uvalde shooting — that would have raised the age limit to purchase semi-automatic rifles from 18 to 21. The bill was finally passed out of committee late in the session, but the bill failed to advance for a full vote in the Texas House of Representatives, and is now basically dead without leaders in the Legislature prioritizing this bill or any other new gun restriction laws.
To feel safer we need gun laws to help reduce these ongoing tragedies. After all the tragic events that have happened, change is the next most important thing to occur. As other laws are passed the most important and relevant to our safety is being pushed away. We believe in the freedom to live safely in our schools and communities.
Leave a Comment
Donate to The Eagle's Eye
Your donation will support the student journalists of Akins High School. Your contribution will allow us to purchase equipment and cover our annual website hosting costs.
About the Contributor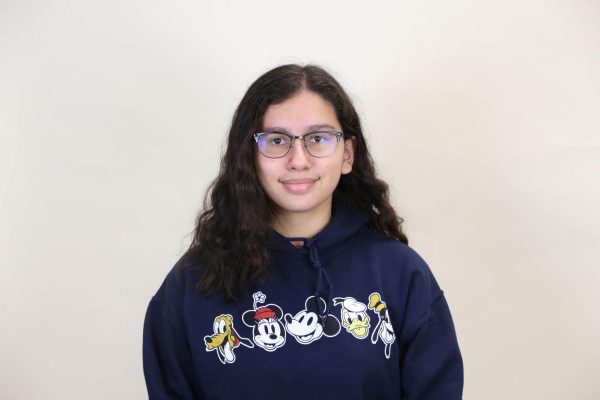 Ely Rodriguez, Graphic's Editor
Grade: 12th

Academy: New Tech

Number of Years on Staff: 2 years

Title: Graphic's Editor

Why do you enjoy being on newspaper staff? Live love laughing

What do you do for fun? Game

What are your hobbies? Game

Hopes & Dreams after high school? A stable life