Eagles keep up the fighting spirit during Homecoming game loss
Akins loses to Del Valle 42-8
Although the Akins Varsity Football team suffered through a tough Homecoming matchup on Oct. 22 against the Del Valle Cardinals, the players managed to hang on to their fighting spirits throughout the game.
Akins running back Nate Davis scored the team's first touchdown as the team was able to claw back some momentum and ended the game with 8 points on the board against Del Valle's 42.
Akins linebacker Sean Evangelista said he was disappointed with the outcome of the game after the team worked so hard preparing.
"As an individual and as a team, we felt embarrassed after the second quarter," Evangelista said. "I felt like I let down the people cheering for us, you know? And to just realize we worked so hard for this result."
After Nate Davis scored the first touchdown, the team felt much more relieved and believed that the momentum was shifting their way.
"I think we're just relieved that we actually scored you know, and like, we can actually put up points against people," Evangelista said. "It's at least something to look forward to."
At the start of the game, Akins showed some promise by maintaining possession of the ball but right after Del Valle's first sack, things went south for Akins.
Throughout most of the game, Del Valle showcased their strength by successfully executing tackles and shutting down Akins' offensive plays.
After the game, the coaches of Akins high school expressed their feelings during a pep-talk.
Head Varsity Football Coach Humberto Garza worked to brighten the spirits of the team during a pep talk, saying the game didn't define who the Akins football team is. The coaches also honored the Akins defense, which held their own throughout the game.
Players on the team said they are determined to move past the game against Del Valle and are looking forward to proving themselves in the upcoming game against the Bowie Bulldogs.
About the Contributor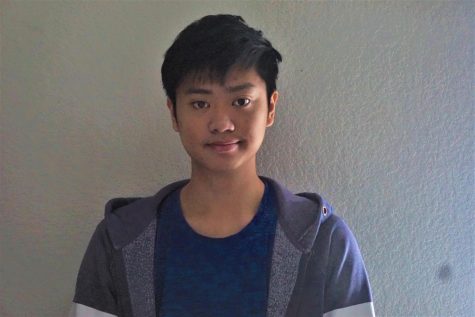 Barmey Chum, Sports Editor
Name: Barmey Chum

Grade: 12

Academy: STEM

Number of Years on Staff: 2

Title: Sports Editor

Why do you enjoy being on staff? I get to express my creativity and learn more about current events

What do you do for fun? I draw and play video games

What new hobbies, activities do since quarantining because of COVID? I started to garden

Hopes & Dreams? My dream is to study architecture in college after high school